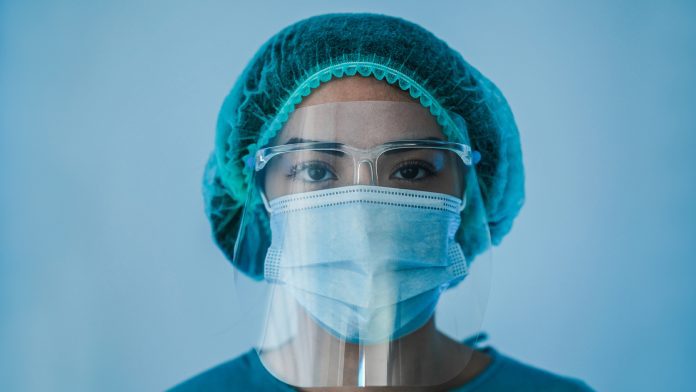 The Health and Social Care Secretary, Sajid Javid, has announced that NHS staff will be required to be fully vaccinated against COVID-19 unless they are exempt. This includes all health and social care workers, such as volunteers who have face-to-face contact with service users.
The measures aim to ensure patients and staff are protected against COVID-19 infection, and NHS staff will be required to provide evidence of their fully vaccinated status. This decision has come after it was confirmed that all care home workers and anyone entering a care home would need to be double vaccinated from November 11, 2021, unless they are exempt.
Protecting patients and healthcare workers
By ensuring the maximum number of NHS staff are vaccinated, it will help the most vulnerable patients gain the greatest possible levels of protection against infections. Older adults, those with disabilities, and some seriously ill people in hospitals face a higher risk from COVID-19 than the wider population and are more likely to use health and care services more often.
Additionally, ensuring all NHS staff members are vaccinated unless they are exempt protects the workers and encourages a safer working environment. It also releases pressure from hospital trusts where unexpected absences from COVID-related illnesses can cause problems. The regulations will apply to all individuals providing face-to-face care, such as doctors, nurses, dentists, and domiciliary care workers. Ancillary staff like porters or receptions are also required to have both COVID jabs; even though they may not be directly involved in the care of patients, they may have social contact with them.
Furthermore, findings from the REACT study show that fully vaccinated people were estimated to have around 50% to 60% reduced risk of infection, including asymptomatic infection, compared to unvaccinated people. The vaccination programme has proven to be successful in reducing infections, hospitalisations, and deaths.
"Vaccines save lives and patient safety is paramount. Many of the people being treated in hospitals or cared for at home are the most vulnerable to COVID-19. We have a responsibility to give patients and staff the best possible protection," Said Sajid Javid, the UK Health and Social Care Secretary.
Almost 90% NHS staff are double vaccinated
The majority of NHS staff are already vaccinated, with over 92.8% having their first dose and 89.9% having both doses of a COVID-19 vaccine. In social care, 83.7% of domiciliary care workers have had their first dose and 74.6% have had both doses.
However, the latest published data shows that over 103,000 NHS Trust workers and 105,000 domiciliary care workers have not been reported as fully vaccinated. The government is urging them to get vaccinated to keep themselves, their co-workers, and patients safe.
The requirements will come into force in the spring, subject to the regulations being passed through Parliament. There will be a 12-week grace period between the regulations being made and them coming into force to allow time to have both doses. However, a preliminary date of April 1 has been outlined, subject to parliamentary approval. This allows time for health and social care providers to prepare and encourage workers' uptake before the measures are introduced.
Vaccination remains the single strongest protection against COVID-19, with data from UK Health Security Agency (UKHSA) showing that vaccines are highly effective against hospitalisation from the Delta (B.1.617.2) variant. The analysis shows the Pfizer-BioNTech vaccine is 96% effective, and the Oxford-AstraZeneca vaccine is 92% effective against hospitalisation after two doses. Furthermore, early results from Pfizer show that a booster following a primary schedule of the same vaccine restores protection back up to 95.6% against symptomatic infection.
Amanda Pritchard, NHS Chief Executive, said: "The NHS has always been clear that staff should get the life-saving covid vaccination to protect themselves, their loved ones, and their patients and the overwhelming majority have already done so."
Recommended Related Articles