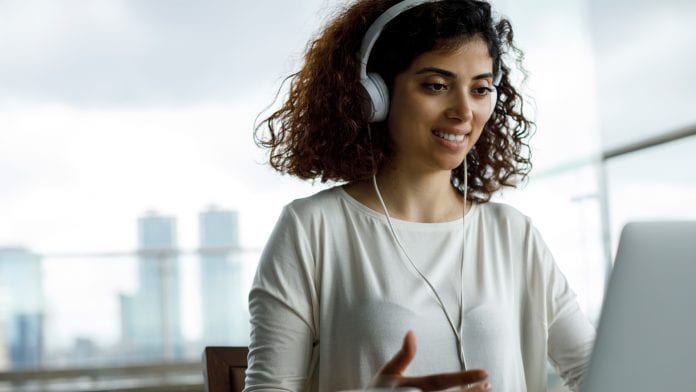 The virtual Mental Health First Aid and Infection Control education courses have been created to help support people working or volunteering in the care sector.
Both infection control and mental health are becoming increasingly high priorities in light of the COVID-19 crisis. To help tackle the issues a training provider is offering free virtual infection control and mental health training courses.
Training across the globe
The Staffordshire-based Acacia Training started running the weekly courses, which anyone in any care sector can attend, free of charge in April. So far, around 2,000 people across the UK have already taken part, as well as from countries including Australia, USA, Kenya and Muscat. Participants have included employers, individuals and students looking to support teams, colleagues, and friends.
Victoria Sylvester, Director of Acacia Training, explains: "As soon as the COVID-19 pandemic hit, we wanted to contribute to the effort. We looked at what we could offer which would have the maximum impact and reach as many people as possible. By making online training courses accessible to all, we can provide much-needed support in two essential areas."
Improving understanding of infection control
Covering topics such as the different routes of infection, current legislation and policy, and methods of cleaning and disinfection, the infection control course takes place over two hours, and is designed to help caregivers and related staff have a deeper understanding of how to adequately control infection in the workplace.
Former nurse and owner of two care homes, Victoria, said: "There will be a lot of anxiety as lockdown gradually starts to ease and we begin to return to a new normal.
"As well as ensuring employers and staff are confident about infection control, so that they feel safe and secure when returning to work, it's essential that we look after our mental health during these uncertain times. We have tripled the amount of courses we are running each week so that more people can sign up to the training."
The two-hour Mental Health First Aid training covers issues that affect mental health and provides guidance on how to support others, including early warning signs, sources of stress in the workplace, risk factors and how to give support and information.
For more information about the courses visit acaciatraining.co.uk.