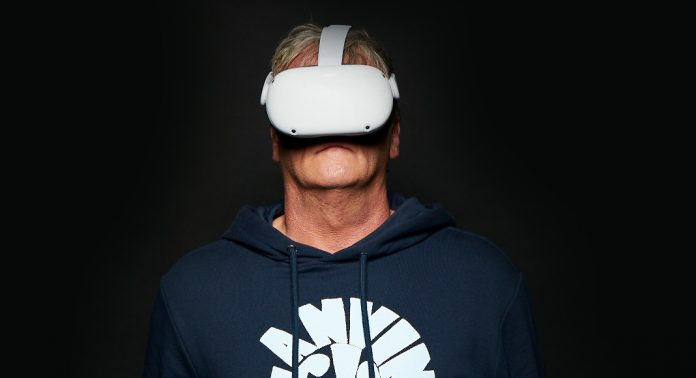 A new virtual reality training programme has been introduced for COVID-19 laboratories in the hope of meeting a mass skills shortage.
Educational technology innovator CREDERSI has partnered with COVID-19 testing solutions specialist DAM Health to create the world's first virtual reality (VR) COVID-19 lab training syllabus. The collaboration will see the construction of a virtual and augmented reality (AR) platform in which to train aspiring lab technicians.
Eight-week training programme
Launching in October of 2021, the first course will be an eight-week immersive programme focusing on science, data science, and data analytical programming. Students will be trained to extrapolate results from their work and lab experiments will be built into the course syllabus. The training can be accessed from wherever the student is studying and located in the world.
The new course will utilise a physical PCR machine, which will then be used to model and render into a 3D virtual lab. This will enable the lab technicians and students to see an animated sequence of how to conduct a PCR test and use this as part of a wider training syllabus to educate the students with an immersive and interactive training module.
Inspiring the scientists of the future
As well as training laboratory technicians, the 3D virtual lab will also be taken into schools and colleges as part of a wider programme to educate and inspire children and young people to take an interest in STEM subjects. It will show them what a career in science can look and feel like.
Addressing a skills shortage

Andy Lord, CEO and Co-founder of CREDERSI, said: "This is a really exciting project for us to team up with DAM Health on and we are incredibly grateful for their support and patronage. The addition of the 3D modelling to develop a course that has elements uniquely focusing on COVID-19 and PCR is a real game changer.
"There is a huge shortage of skilled lab technicians at the moment, and we aim to address that imbalance by injecting a new army of talented and trained lab technicians. Demand for lab technicians is outstripping supply in the market. COVID-19 testing will be with us for the foreseeable future. Understanding and learning about PCR testing and how this works will enable the lab technicians of the future to be better equipped to deal with future viral epidemics and pandemics.
"The Prime Minister could also take the current VAT charged on COVID-19 testing and re-invest this into bursaries to train the next generation of lab tech students."
Darren Coomer, Co-founder of CREDERSI, said: "It has been a passion of mine to take science into schools and colleges and inspire the next generation of brilliant minds. COVID-19 has been such a big part of everyone's lives for the last 18 months. This course will teach and train lab technicians about how PCR tests are processed in the laboratory using the latest technology. But even more amazingly, when we take this into schools and colleges, we can show young children what a career in science looks and feels like.
"The high cost of PCR testing is often driven by a lack of skilled resources, so we hope our collaboration with DAM Health will help support the UK economy and travel industry by reducing the unit cost of testing over time."
Liam Spence, Head Of Partnerships for DAM Health, said: "We are delighted to have teamed up with Andy Lord, Darren Coomer, and CREDERSI to help inspire and recruit the next generation of scientists and lab technicians. Creating a virtual world in which lab technicians can be trained to understand the process of PCR testing makes this a truly immersive experience without the need to physically enter a lab.
"Most importantly for DAM Health, as a leading provider of COVID testing services, our corporate and social responsibility programmes are very important to us. Our Patronage of the CREDERSI virtual world lab will not only help to recruit and train the lab technicians of the future but will also inspire school children to learn more about science and technology as an exciting career, this is a fundamental part of our vision."
Recommended Related Articles