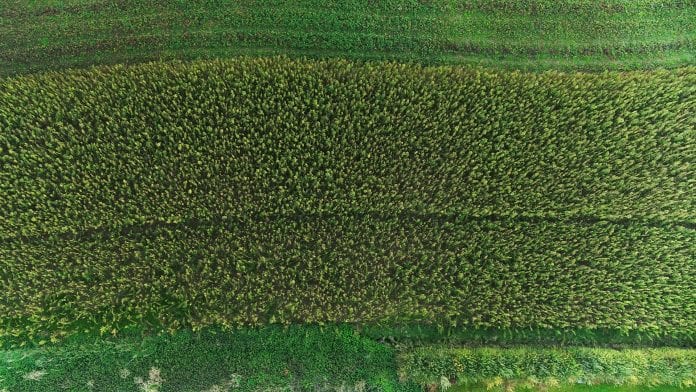 British company Vitality Hemp is working to embrace the environmental and economic potential of the hemp industry.
The British hemp industry is expanding into a new frontier. We have a choice about the kind of world we want to live in: a world of endless, environmentally destructive consumption, or a world where consumption doesn't overwhelm the ecosystem. The agricultural sector is one of the guiltiest parties contributing to climate change, emitting almost 25% of the world's carbon. As the atmosphere traps more and more heat, the resulting changes in our ecosystems affect our ability to grow key life sustaining crops. The way we produce our raw materials does not need to pose a threat to our planet's wellbeing.
Our agricultural practices can play a mitigating role in the climate crisis: by adopting regenerative agriculture, we can harness farming methods that actively pull carbon dioxide from the atmosphere and restore soil health.
Regenerative agriculture is a planet-sustaining method of production; and hemp is unique in its ability to harness this. As an industrial crop, hemp can help to meet global demands for consumer goods while actively restoring environmental equilibrium.
The benefits of embracing industrial hemp:
Hemp is a powerful carbon sink. The European Industrial Hemp Association's (EIHA) 'Hemp Manifesto 2020' report estimates that hemp can capture up to 13.4 tons of CO2 per hectare, making the crop as efficient at sequestering carbon as the same size of tropical forest! When the end product is used for hempcrete, a bio-composite alternative to concrete, it isn't just carbon neutral – it's carbon negative.
Hemp is a resilient, fast growing crop that grows in a variety of climates and soil types. It requires few resources to grow and is naturally resistant to many pests; and as a result, can be grown without the use of harmful pesticides.
When used as a break crop in commercial agriculture, hemp restores soil health and improves the yield of subsequent crops. This boosts food security and the economic potential of effective land management.
Late blooming flowers attract pollinating insects; one out of every three bites of food – and our fragile ecosystem – are dependent on pollinators. A leafy canopy supplies a natural habitat for various species, contributing to the impressive overall biodiversity net gain from industrial hemp.
Hemp provides new long term economic streams, with potential uses ranging from healthy building materials to bioplastic production. Embracing this crop can revitalise previously struggling rural areas and industries.
All parts of the plant can be utilised for environmentally friendly products and technologies; there are literally tens of thousands of applications. Current research includes developing hemp derived bioplastics and sustainable alternatives to graphene. Our world can be rebuilt on hemp.
A greener nation
Hemp is a political plant: it possesses the immense potential to help the British government reach its sustainability goals (in alignment with the Paris Agreement, the UK has pledged to produce net zero greenhouse gas emissions by 2050); and yet it is still erroneously viewed with distrust. The outdated classification of hemp as a Schedule 1 narcotic is a barrier to harnessing its environmental and economic potential; many policymakers and farmers are unaware of the benefits of growing hemp and the clear distinction between hemp and the rest of the cannabis family (hemp being a non-psychotropic variety of cannabis, containing less than 0.2% THC by definition).
Despite these barriers, hemp has a promising future in the UK. Existing hemp farmers are increasing their acreage year by year, while more newly licensed growers are working with hemp than ever before.
Vitality Hemp: a British hemp brand catalysing change
At the foothill of the South Downs National Park in Sussex, England, Vitality Hemp grows Finola, a variety of hemp perfectly suited to the cool Northern European climate. Vitality Hemp is a small business taking on a monumental task: pioneering ethical manufacturing in the UK.
Founded by Nathaniel Loxley, who also co-directs the British Hemp Alliance (BHA), Vitality Hemp has been growing and manufacturing hemp since 2015. Working closely with the BHA, a network of businesses, organisations and individuals, Vitality Hemp helps to push the industry to its environmental and economic potential. The alliance educates and lobbies for systematic change in legislation surrounding hemp in the UK; and joins forces with the likes of Cranfield University in order to build the sector on a robust, data-driven foundation.
Intertwining provenance, craftsmanship and science, Vitality Hemp creates thoughtfully designed, effective products. Every part of the plant can be used to make environmentally friendly technologies; and at Vitality Hemp, the focus is on the home. By partnering with research organisations, industry bodies and artisan creators, the brand innovates and produces essential home living goods from the world's most resourceful plant. Everything is 100% natural, non-toxic, and designed to help build a healthier world.
The power of hemp in a pandemic
The Covid-19 pandemic of 2020 has transformed the world. The general public now navigates life under threat of a novel virus. In March, as the world slowed down to a near halt, a dramatic drop in air pollution and carbon emissions gave humanity a glimpse into a cleaner environment. Our homes became our sanctuaries as self-isolation took over as the new social norm. This growing shift in public consciousness opens up avenues for exploring greener living within the home.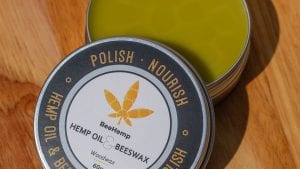 Vitality Hemp's range of planet-friendly products include:
Organic hemp (seed) hearts
Boasting a long history of culinary use, hemp hearts can take their place in the kitchen as a contemporary staple, as the world is urged to adopt plant-based sources of nutrition. Hemp seeds contain the 'golden ratio' of omega fatty acids for optimal human health and are a rich, highly digestible source of protein.
The chalky soils of southern Sussex mirrors the Champagne region of France, imbuing these nutritious seeds with the fine local terroir. Creamy and versatile, hemp hearts can be made into milk alternatives, pestos or added to smoothies, salads and pastas.
Seed-It microgreen fibre matting
Microgreens are an effective – and delicious – way to boost dietary nutrients. Harvested before maturation, microgreens are more nutritionally dense than their fully grown counterparts, and have a juicier, crunchier texture.
Seed-It is a 100% natural British hemp grow mat that provides an opportunity to produce young greens and mature salad greens (for rooting) on any windowsill – without any mess. A clean and effective alternative to compost, peat or coconut coir, hemp fibre matting allows you to take control of your nutrition. The yield of microgreens increases compared to when using soil or other mediums. This has a big impact on a commercial level of production.
Natural fibre yoga mats
A home exercise practice is essential for maintaining a healthy body and mind, but many exercise mats are made from PVC, one of the most environmentally damaging and toxic plastics. Hemp-infused yoga mats offer a safe, non-toxic way to nurture a healthy body, mind and home.
A blend of anti-stretch hemp and jute weave and natural rubber tree cushioning, natural fibre yoga mats provide a stronger grip than PVC for more grounding and stability in difficult poses, while also protecting your knees. Thanks to the wonderful nature of hemp jute, the mat softens with use allowing for greater traction and a sustainable home practice that grows with time.
Hemp wood oil and hemp polish
Furniture polishes can be hazardous to our health. Hemp wood oil and hemp polish provide effective, yet incredibly safe, 100% natural alternatives to conventional finishes.
Rich in gamma-linolenic acid, Vitality Hemp's wood treatments deeply nourish the wood and provide a rich, natural-looking finish. Suitable for multiple wood finishing applications, it is easily applied and maintained – and it's even kind to your skin.
Multi-purpose, zero-waste soap
Made with just three ingredients, this elegant, zero-waste hemp soap is a gentle and effective cleanser with a luxurious finish. A general purpose soap, for use on the body, in the home and on clothing. pH balanced and allergen-free, hemp soap is perfect for sensitive skin.
Today, the spotlight is shining on soap. Effective handwashing is imperative to keeping ourselves, our loved ones and our societies healthy and disease free. But repeated and prolonged handwashing – however necessary – can leave our hands dry, sore and cracked. Hemp soap provides an effective solution for those adopting stringent handwashing routines to keep themselves and vulnerable populations safe. Abundant in gamma-linolenic acid, a powerful agent for treating skin disorders and maintaining a healthy skin barrier, hemp soap thoroughly conditions as it cleanses.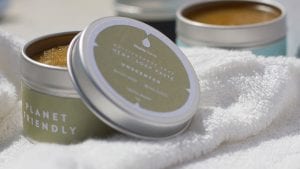 Hemp for holistic wellbeing
The benefits of switching to hemp alternatives extend beyond the physical body and the natural world. As the climate crisis becomes increasingly urgent, helping to heal the environment provides us with a profound sense of purpose. Living an environmentally conscious life grounds us in the knowledge that we are a part of something bigger. The value that comes with selecting environmentally harmonious products, of bathing with hemp soap and working with hemp wood polish, has a physiological effect on our bodies. Mindfulness makes us more resilient to stress; while a sense of connection to nature fosters healthy living behaviours, like spending time outdoors in nature and away from screens.
In the wake of Covid-19, we are living in a dramatically different world. Now, we need to find new ways for society and the economy to coexist with nature. Our communities have demonstrated their immense kindness and resilience: it's time to include nature in our definition of community and to support our local ecologies.
While our futures may feel uncertain, one simple truth exists: if we fail to prioritise our environment, we no longer have a future. But we can embrace hemp for a cleaner, greener world, starting in our homes.
Visit Vitality Hemp online at www.vitalityhemp.com to find out more about the brand and explore our range of green living products (also available via Amazon Marketplace).
Nathaniel Loxley
Founder
Phoebe Nicholson
MPH
Vitality Hemp
+44 (0)7825 160141
www.VitalityHemp.com
https://britishhempalliance.co.uk/
This article is for issue 3 of Medical Cannabis Network. Click here to get your free subscription today.