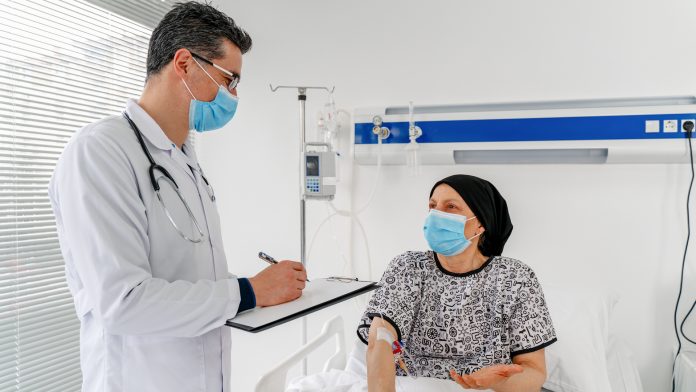 A new study suggests that supplementing vitamin D deficient patients with exogenous vitamin D minimises the need for pain relief in people undergoing palliative cancer treatment.
The investigation, conducted by a team of experts at the Karolinska Institutet, has signified that the implementation of opioids – powerful, morphine-like pain relief medications – can be significantly reduced in vitamin D deficient patients receiving palliative cancer treatment, by providing them with sufficient vitamin D supplementation.
The research, which comprised a randomised and placebo-controlled study, also demonstrated that palliative cancer patients displayed reduced fatigue levels from their treatment when receiving adequate levels of vitamin D.
Their research is published in the journal Cancers.
Reduced vitamin D
A vitamin D deficiency is common in patients receiving palliative cancer treatment, with previous studies suggesting that low levels of vitamin D in the blood may be potentially linked with pain, fatigue, sensitivity to infection, depression, and lower self-rated quality of life.
Furthermore, a prior, smaller study that was not randomised or placebo-controlled proposed that administering vitamin D to palliative cancer patients could reduce the use of opioids, antibiotics and improve their overall quality of life.
Effects of vitamin D on palliative cancer treatment
To conduct their study, which took place in Stockholm between 2017-2020, the researchers compiled 244 palliative cancer patients who were enrolled in ASIH (advanced medical home care). All of the study's participants were deficient in vitamin D when the study commenced and received either 12 weeks of vitamin D treatment at a high dose of 4000 IE per day or a placebo. Subsequently, the researchers measured how opioid dosages changed during this period (as a measurement of pain) in weeks one, four, eight, and 12 of the study.
Linda Björkhem-Bergman, a senior physician at Stockholms Sjukhem and associate professor at the Department of Neurobiology, Healthcare Sciences, and Society, Karolinska Institutet, said: "The results showed that vitamin D treatment was well tolerated and that the vitamin D-treated patients had a significantly slower increase in opioid doses than the placebo group during the study period. In addition, they experienced less cancer-related fatigue compared to the placebo group."
Despite the improvement in opioid requirement and fatigue, there was no difference in both the placebo-controlled and placebo groups in terms of antibiotic use or self-rated quality of life.
"The effects were quite small but statistically significant and may have clinical significance for patients with vitamin D deficiency who have cancer in the palliative phase. This is the first time it has been shown that vitamin D treatment for palliative cancer patients can have an effect on both opioid-sensitive pain and fatigue," said the first author of the study Maria Helde Frankling, senior physician at ASIH and postdoc at the Department of Neurobiology, Healthcare Science and Society, Karolinska Institutet.
To date, the study is one of the largest conducted within ASIH in Sweden, although a major weakness of the study is the high amount of people not completing it, with only 150 of the 244 patients completing the entire study due to a large portion dying of their cancer during the investigation.
Recommended Related Articles