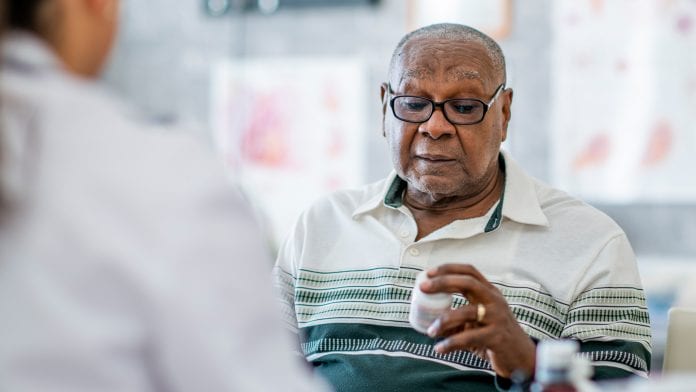 Seniors looking to access medical cannabis face a complicated and potentially dangerous journey so Wayfare Nurses want to help.
Seniors are the largest growing population looking to access medical cannabis for their ailments whether pain, anxiety, sleep or other conditions, so, Wayfare Nursing wants to help seniors understand their medical cannabis.
There is so much for new cannabis patients to consider – THC or CBD? When to take it? How much to take? Can I just go into one of the retail stores? Why do I need to do this through a doctor? How will cannabis interact with the other prescription drugs I am on?
According to the Canadian Institute for Health Information (Drug Use Among Seniors in Canada, 2016 CIHI May 17, 2018) almost 60% of seniors are taking five or more medications and over 20% are taking more than 10.
Wayfare Nursing
Wayfare Nursing in Alberta is aiming to help those seniors make proper medical decisions when it comes to cannabis.
Wayfare Nursing is a mobile nursing company that provides professional and specially trained cannabis education nurses to meet seniors in their own home. Their goal is to help seniors and veterans find relief of their symptoms in the fastest time possible while providing cannabis education support, assistance in paperwork and ordering.
Care for senior patients
Wayfare nursing is aiming to offer comprehensive care for senior cannabis users.
The nurses can help patients understand what cannabis is best for them depending on their desired effects. A nurse will review a patient's information and prepare forms to take to their doctor for signature. They will also make a home visit to patients to help order the medication then medication will be shipped directly to the patient, often overnight.
The nurses offer continued support to the patients once the medicine has been obtained.
For physicians
Wayfare recognises the challenges that physicians face including limited clinical evidence; confusion over cannabinoid selection, administration, and dosing. The nurses aim to offer educational support for physicians in this area as well as support for medical oversight of patients.
This includes:
conducting thorough patient reviews using proven screening tools such as Opioid Risk, CUDIT-R, GAD-7, BPI, PHQ-9, etc.;
considering potential precautions and contraindications;
making recommendations based on the best available evidence and experience;
supporting patients with education and product selection;
monitoring patient progress and suggesting measured adjustments as needed; and
making all records on file and available upon request.
Wayfare Nurses partner with several of the leading producers who have demonstrated a commitment to the medical application of cannabis thereby giving patients access to a wider variety of products and ensures uninterrupted supply of appropriate medications.