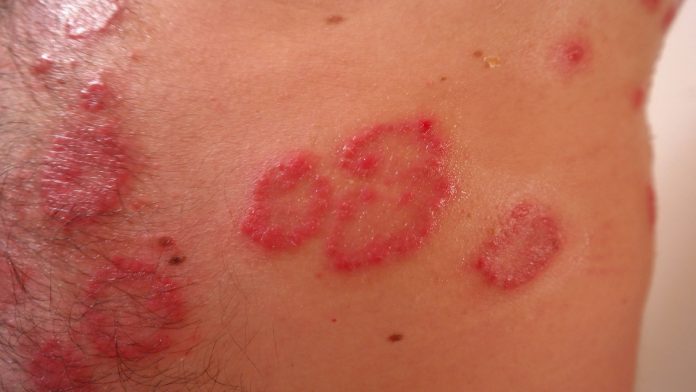 EU-funded scientists have developed a wearable laser that will blast the skin with light and treat chronic skin conditions such as acne, actinic keratosis and psoriasis in a quick and cost-effective manner.
French scientists at Texinov Medical Textiles have developed a knitted laser fabric that blasts the skin with light, giving treatment to chronic skin conditions over a two-and-a-half-hour appointment.
Users in clinical trials have heralded the painless laser fabric a 'miracle cure'. It will be the quickest device on the market at removing unwanted skin conditions without side effects.
Curing a number of skin complaints
Initially developed to improve the treatment of actinic keratosis – rough, scaly patches on the skin that develop from years of exposure to the Sun – the light-emitting textile can treat and even cure many skin issues such as acne, psoriasis, Paget's disease and other conditions like baby jaundice.
The new laser fabric, going by the name FLUXMEDICARE, uses the latest photonics technology and has been made in collaboration with the pan-European health consortium PHOS-ISTOS.
How does it work?
It works by covering the affected area with a 'photosensitiser' cream, then wrapping the skin with the light-emitting textile.
Optical fibres knitted into the fabric then speed up the reaction between oxygen and photosensitiser cream beneath the skin.
Dr Nadege Boucard, R&D general manager at Texinov, explains: "FLUXMEDICARE is unprecedented in the field of treating skin conditions.
"Since the lighting textile wraps around the unique, individual contours of a patient, the emitted light in our device is the same at every part of the body under treatment, meaning the beams are homogenous."
A flexible and cheap mobile device
For the medical team, the new FLUXMEDICARE device comes relatively cheap, costing around one third of the price of its predecessor.
Boucard adds: "The FLUXMEDICARE device is flexible and mobile so a number of patients can be treated simultaneously. In the future we hope to treat people in their own homes. The implied healthcare savings are substantial."
The team at PHOS-ISTOS expects to have their product ready for commercial uptake in April 2018.