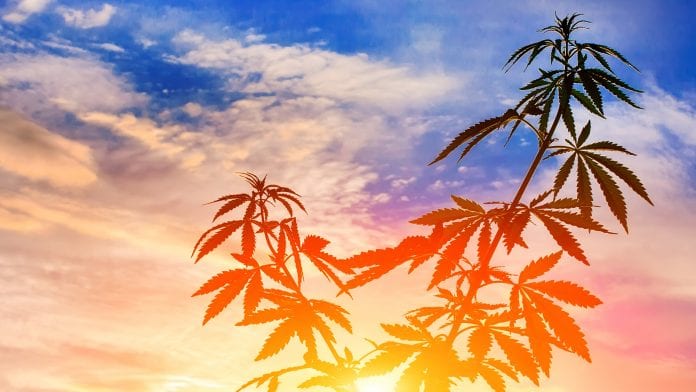 MCN examines the factors affecting the falling value of cannabis stocks and investigates whether investing in the industry is worth the risk in 2020.
Investors who took the plunge on cannabis stocks in the early days of cannabis businesses' floating on stock markets in 2016 and 2017 found the value of their shares increasing by the hundreds and thousands by early last year, with more than 10 individual stocks increasing in value by at least 70% in the first quarter of 2019. By March 2019 the Horizon Marijuana Life Sciences ETF, the first exchange traded fund to focus specifically on cannabis stocks, was up by more than 50% for the year.
From Q2 2019, though, the market began to stagnate. A combination of flawed cannabis legislation, overly zealous banking regulation, share-based dilution and – latterly – the advent of a global pandemic and the attendant potential of international recession have led to lower sales than expected, cancelled acquisitions and plummeting stock value.
MCN examines the factors affecting the position of cannabis stocks and investigates whether investing in the industry is worth the risk in 2020.
Inflating the bubble
The cannabis industry has grown at a remarkable rate over the last few years, spurred on by the lifting of prohibition measures in Canada, the UK, Australia and a growing number of US states. As the regulatory landscape has become more permissive and the development of new technologies has enabled producers to create bespoke strains and extracts to meet specific and medicalised needs, more and more businesses have emerged in the sector. These have ranged from large scale cannabis producers growing and processing the plant at a wholesale rate, to artisan 'craft cannabis' creators aiming to provide a more individualised experience; to the manufacturers and developers of machinery, infrastructure and end-use accessories.
As the industry has expanded, so have the financial opportunities it offers. The global market for legal cannabis products, worth $10.8bn in 2018, is projected to reach a value of $75bn by 2030 – and with optimistic projections permeating the sector and legislation becoming increasingly lenient towards producers and retailers of cannabis-based products, it was only natural that businesses should open up to external investment and explore the potential offered by stock markets.
Policy and regulation
One key factor in the devaluation of cannabis stocks – and one which applied across international markets – was the discrepancy between the potential for growth offered by legalisation measures and the real world challenges to that potential. In Canada, for example, businesses applying for licences to cultivate cannabis became trapped in a growing backlog, with some firms forced to wait up to 18 months for a response. The introduction of Cannabis 2.0 legislation in October 2019, which in principle permitted the production and sale of cannabis derivatives including edibles, beverages and vapes, was hampered by the dual issues of supply shortages and extensive bureaucracy; meaning that only a few products were actually on shelves by the time the law changed.
In the US, meanwhile, legal cannabis producers have been stymied by restrictive federal banking laws: while medical and adult use cannabis are legal in an increasing number of individual states, cannabis as a whole remains illegal under federal law. This has meant that cannabis producers whose business is entirely within the law in the state in which they operate have been unable to access finance, open business accounts at banks, and in some cases have even had their income seized as the proceeds of criminal activity.
Issues inside the industry
In addition to external challenges, many companies experienced difficulties originating with their own staff, policies and practices. Larger firms which had offered up increasing numbers of shares in order to finance planned expansion found themselves vulnerable to share dilution, with the individual value of shares falling drastically as the companies offered more and more shares for sale. Meanwhile, the value of mergers and acquisitions within the industry fell into question, with several deals found to be overvalued; and with cannabis sales failing to meet optimistic projections in the last half of 2019, stocks have continued to lose value.
The legal cannabis industry is still very young; and this, combined with its emergence out of the illicit cannabis market and its staggering economic potential, has left the sector vulnerable to intrusion by unsavoury elements. Mislabelled and counterfeit CBD products have infested the market – with some products promoted using faked endorsements from celebrities including Tom Hanks and Mary Berry – while one Canadian company had its licence revoked in July 2019 after it was found to have illegally operated five grow rooms.
The impact of COVID-19
In its early days, the pandemic appeared to be a net positive for the value of the cannabis market, as medical users and adult use enthusiasts rushed to stockpile supplies before strict lockdowns set in. Then, as new travel restrictions slowed or halted the import and export of cannabis-based products and moves to implement gentler legislation were paused as policymakers rushed to address the global crisis, supplies of legal products became scarce. Only a few regions designated the supply of cannabis as 'essential' retail; and a report produced by the European Monitoring Centre for Drugs and Drug Addiction (EMCDDA) found an increase in demand for illicit cannabis products since lockdown began. Furloughs, redundancies and job losses have meant that consumers have less disposable income; and forecasts indicate the majority of developed nations will face historically punishing economic recessions.
Looking to the future
Few stocks are entirely recession-proof, but analysts and industry experts have suggested that investing in the cannabis industry may well prove largely recession-resistant. While the sector has seen substantial losses over the last year – and could easily take years to stabilise entirely, as the bureaucracy and regulatory inconsistency which have characterised the early stages of the industry settle and its more volatile actors are phased out – in the long term, cannabis remains essentially a profitable product. Investing in a young industry carries inherent risk, but as law and policy become increasingly tolerant, consumer demand for cannabis is unlikely to subside.
This article is for issue 3 of Medical Cannabis Network. Click here to get your free subscription today.
Please note that the opinions expressed in this article are those of the author. The material does not constitute any form of financial advice. Always seek independent, expert advice.