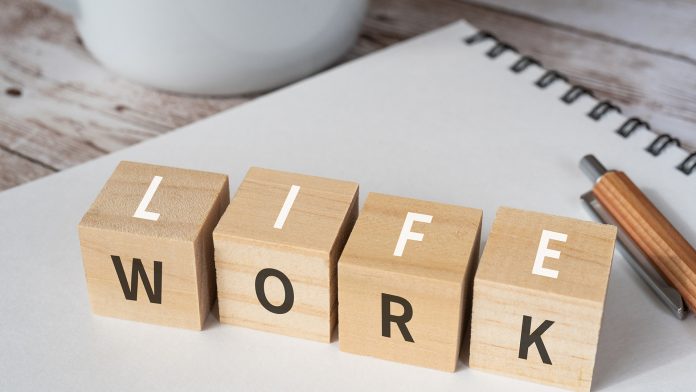 Given the rise in products and services available under the 'wellness' umbrella, Cate Murden interrogates the meaning of workplace wellness and how organisations can truly support the wellbeing of their staff.
What comes to mind when you hear the term wellness? A bean bag and some panpipe music seeping out of an iPod in the 'chillout room' on the first floor? A well-meaning but slightly over-wrought mental health First Aider who is keen to create change but not quite sure where to start? Or maybe the personalised water bottle and protein bar that your HR team left on your desk last World Mental Health Day?
Let's be honest, wellbeing is just, well, everywhere. But why does it matter? What does it really mean, and how on Earth is it actually going to make any difference to any of our lives and how we are feeling? Let alone our organisations.
As one client said to me recently, "the lines of wellness have become so blurred I'm not even sure what it is anymore. I feel like I've got wellness blindness. It's become white noise."
Wellness white noise is a pervasive problem. It seems everyone has the solution to inner peace or peak performance. Who knows if it is a mindfulness app that is needed, a global engagement survey, or a weekend retreat for leaders which will include a talk from a guru and a live llama experience.
In a post-COVID world where we have experienced nothing short of trauma on a global scale, we need this stuff more than ever – so the market for a wellbeing solution has gone wild.
We all need some help right now.
According to research, before the pandemic, nearly half of all employees in the UK (48%) said work was the most important thing to them. Today, that figure has plummeted with almost as many (44%) saying the pandemic and working from home has made work "go down my list of priorities."
At the same time, work-related mental health challenges are on the rise. Further research we conducted with Mind found that 37% of UK employees are suffering from worse mental health than before the pandemic, and 73% of those cite work as being at least partially responsible.
While work has declined in its significance since the pandemic, self-care has gone from being a fringe concern (24%) to the most important priority for employees today (56%).
So, if you are an intelligent leader, you will understand that some support is needed right now.
However, with everyone trying to promote their wares, wellness has become an umbrella term for anything that 'makes you feel better', apparently including everyday items like handbags. Some people are starting to use wellness willy-nilly, and that shows disregard for the real issues many of us face.
Time for clarity: steps to define your 'wellbeing gap'
What has also become clear is that many organisations simply do not know how to handle wellbeing. If you do not have a specific definition of what it means to them or the benefits it will bring, this begs the question: why are you doing it?
To bring clarity to the situation, and plan a strategy accordingly, there is lots to consider. Here are some things you can do, based on the 'why, how and what' of wellness.
Defining the 'wellbeing WHY'
The first question that needs to be asked is, 'why do you want to be well?' Or, if you are a leader, 'why do you want people to be well?'
Of course, the most linear answer is, 'why wouldn't you?' However, at a corporate level, it might be that wellbeing will ensure your people are capable of the transformation your business is going through or the innovation you want to be able to achieve.
How is wellbeing going to be measured?
What gets measured gets managed. You know your vision and where you want to get to, but next, you need to focus on now. By measuring the reality of where you are today against your ultimate goal, you will reveal the wellbeing gap.
Define your wellbeing metrics, committing to measure
On a business level make sure you check how you are doing as a company. You could look at productivity levels. Do your employees feel good and is your business able to achieve all its goals?
On an individual level, define wellness questions you want to regularly ask your employees and compare the results on a month-by-month basis.
What is your wellbeing solution?
Co-create it. You understand your business and your people, but external experts understand the world of human behaviour and how to co-create a programme that will bring out the very best in all aspects of your organisation.
Ultimately, you can have all the tech, training, and brilliant content in the world, but it is actually about stripping everything back to being human, less plugging in and more genuine connection. In other words, building safe spaces where people can flourish, allowing your organisation to thrive.
Open, honest conversations start with open and honest people. Leaders need to ask themselves:
How can I connect today?
What can I ask?
What can I share?
How can I truly demonstrate that I care?
Amid all this wellness white noise the answer is, in fact, really simple. It is about truly showing up, being human, demonstrating vulnerability, and caring about those around you. It is about the beating heart of connection.
So, it is clear. The time is now. We need to do this.
Cate Murden
Founder & CEO
PUSH Mind & Body
https://www.pushmindandbody.com/
https://www.linkedin.com/company/push-mind-and-body/
https://www.facebook.com/PUSHMindandBody/
https://twitter.com/pushmindandbody
https://www.instagram.com/pushmindandbody/?hl=en
This article is from issue 24 of Health Europa Quarterly. Click here to get your free subscription today.
Recommended Related Articles