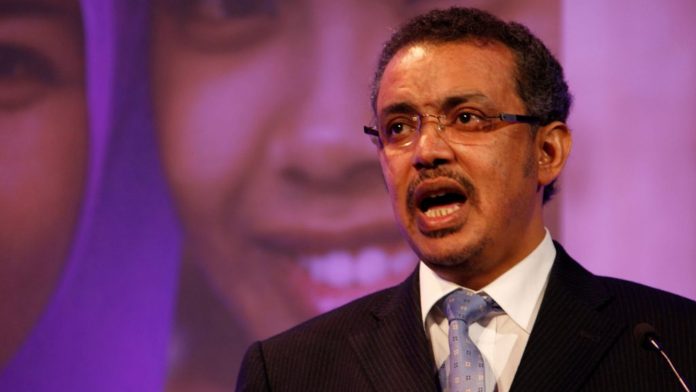 The World Health Organization's (WHO) director general will open the 71st World Health Assembly by discussing the ambitious agenda which aims to save 29 million lives from deadly diseases by 2023.
Taking place in Geneva, Switzerland, ministers of health and other delegates from the WHO's 194 member states will join Dr Tedros Adhanom Ghebreyesus in discussing a range of issues regarding deadly diseases, including the organisation's Sustainable Development Goals (SDGs).
Tedros said in a report on the WHO's website: "This is a pivotal health assembly. On the occasion of WHO's 70th anniversary, we are celebrating seven decades of public health progress that have added 25 years to global life expectancy, saved millions of children's lives, and made huge inroads into eradicating deadly diseases such as smallpox and, soon, polio.
"But the latest edition of the World Health Statistics, published yesterday, shows just how far we still have to go. Too many people are still dying of preventable diseases, too many people are being pushed into poverty to pay for healthcare out of their own pockets and too many people are unable to get the health services they need. This is unacceptable."
Addressing deadly diseases
Next week's health assembly comes as an outbreak of Ebola was recently reported in central Africa. The WHO's General Programme of Work will address such challenges and progress towards the SDGs.
This is a result of 12 months of intensive discussion with countries, experts, and partners, which focuses on the so-called 'triple billion' targets:
One billion more people benefitting from universal health coverage;
One billion more people better protected from health emergencies; and
One billion more people enjoying better health and wellbeing.
Tedros added: "We are transforming how we work to achieve our vision of a world in which health is a right for all. We are changing the way we do business."
Additional topics of discussion
Other topics to be covered at the meeting will be the WHO's work in:
Health emergencies;
Polio;
Physical activity;
Vaccines;
The global snakebite burden; and
Rheumatic heart disease.
Source: World Health Organiztion