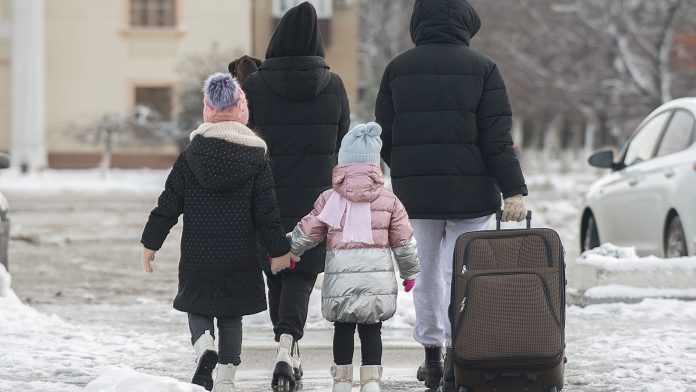 The National School of Public Health in Portugal have worked alongside the World Health Organization (WHO) to develop new health literacy initiatives for migrant communities.
The new health literacy initiatives have been designed to include local communities and people living with noncommunicable diseases (NCDs). The initiatives have been co-designed to create fit-for-purpose solutions that enable positive environments for populations experiencing vulnerability.  
What is health literacy?
WHO describes health literacy as the "knowledge and competencies, daily activities and social interactions of people and communities to access, understand, appraise, remember and use health information, maintain good health, or seek care for themselves and those around them." 
Health literacy is a vital component in curbing the global epidemic of NCDs such as cancer and diabetes, chronic respiratory disease, and heart disease. Health literacy-responsive systems can be crucial in reducing modifiable risk factors and addressing complex economic, social, commercial, and environmental factors of NCDs.  
Low- and middle-income countries are affected the most by NCDs, accounting for 86% of premature NCD-related deaths. Developing health literacy in vulnerable communities is key to maximising health equity across the world.  
"People in these communities often live with undiagnosed NCDs or are exposed to risk factors, yet they are uncertain where to seek care or don't receive or understand crucial health information," said Sónia Dias, who led the project.  
Dias and her team at the National School of Public Health launched a health literacy development initiative supporting migrants and refugees living in Lisbon.  
Designing the new initiatives
The team conducted a cross-sectional survey with 1,100 recently arrived migrants. They used the information from the survey to create 16 different health literacy profiles of typical members of the migrant community in Portugal. These profiles were then presented to and discussed with the migrants, healthcare professionals and social workers in a series of idea-generating workshops. 
"The different profiles triggered a lively discussion with participants, and we identified multiple health literacy challenges spanning from language barriers to cultural sensitivity issues with healthcare providers," said Dias. 
"But we also discovered a wealth of strengths and resources that the migrant communities can use to tackle NCD risk factors and seek adequate care, especially existing knowledge and support within their social network and family structures," she recalled.  
As a result of the workshops, the team came up with over 70 novel ideas to improve health literacy in migrant communities. These ideas are currently being presented for discussion and implementation with community leaders, healthcare professionals, and local and national policymakers. 
"Through our health literacy survey and workshop series, we not only learned that health needs are often very different from what we as public health specialists assume to be a major issue. We were also able to leverage existing resources and strengths, co-design effective support measures with migrant communities, and improve equitable access to health information and services for all," explained Sonia.  
An official report on health literacy development for the prevention and control of NCDs has been published by WHO. The report features guidance case studies from various national demonstration projects.
Recommended Related Articles