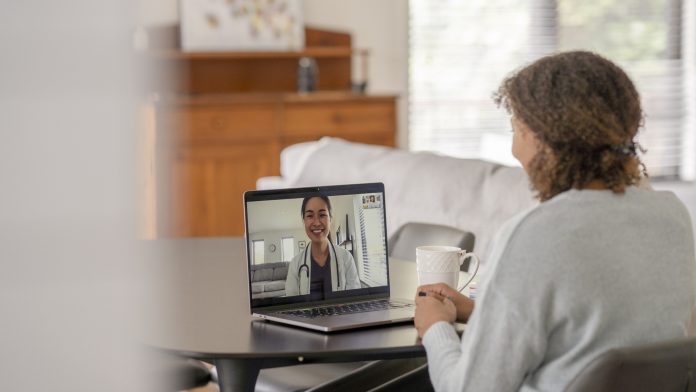 Who have launched a new resource to help healthcare systems around the world successfully implement telemedicine services.
Telemedicine refers to the distribution of health and clinical services and information via electronic technology and telecommunication. It allows contact between patients and clinicians over long distances, providing essential care, advice, reminders, education, intervention, and monitoring. 
The COVID-19 pandemic highlighted how telemedicine can improve the delivery of healthcare for all. Telemedicine can be especially useful for people who live in remote areas and underserved communities. Organisations like WHO believe telehealth and medicine can bridge the healthcare gap in communities with poor funding, a lack of staff and restricted access to care. 
Access to telemedicine needs improving
Many countries around the world have struggled to ensure routine use and long-term access to telemedicine services. Even countries with robust healthcare systems have faced difficulties.  
WHO has launched the Consolidated Telemedicine Implementation Guide, a new tool designed to guide policymakers, decision-makers, and implementers in creating and overseeing telemedicine implementations.  
WHO are hoping to achieve the sustainable use of telemedicine beyond the COVID-19 pandemic. They believe telemedicine can be applied to multiple complex global health challenges, such as conflict, disease outbreaks and climate change. 
"For telemedicine to have the most impact when and where it is needed, the enabling environment is critical. Investments in national policies, governance, and standards are important to have in place," said Professor Alain Labrique, Director, of the Department of Digital Health and Innovation. 
"This Guide is not a stand-alone solution, but rather a complementary tool that works in tandem with user-centred solutions that are accessible by all, towards delivering high-quality remote care that is accountable and suitable to the context in which patients live." 
The guide will the launch of new programmes
The new guide will serve as a reference point for WHO Member States. The resource will supplement the existing WHO Digital Investment Implementation Guide, which provides systematic processes for planning and implementing digital health interventions. The guide outlines practical steps healthcare systems can take when planning, implementing, maintaining, and budgeting programmes. 
Digital health and telemedicine services have grown significantly in recent years by addressing barriers to accessing sexual and reproductive health services.  
"Our department is proud to have contributed to the development of this guide," said Dr Pascale Allotey, Director of WHO Department of Sexual and Reproductive Health and Research and HRP.  
"Telehealth is an important tool that expands access to critically needed sexual and reproductive health services – but we need to be mindful of the inherent inequities where access to the technology is limited or where there is the potential for harm. This Guide aims to support countries to deliver services while highlighting approaches to optimize and improve health for all." 
WHO has recommended that national digital health strategies underpin all telemedicine interventions and include leadership and governance, strategy and investment, infrastructure, legislation, policy and compliance, workforce, and services and applications. 
Recommended Related Articles