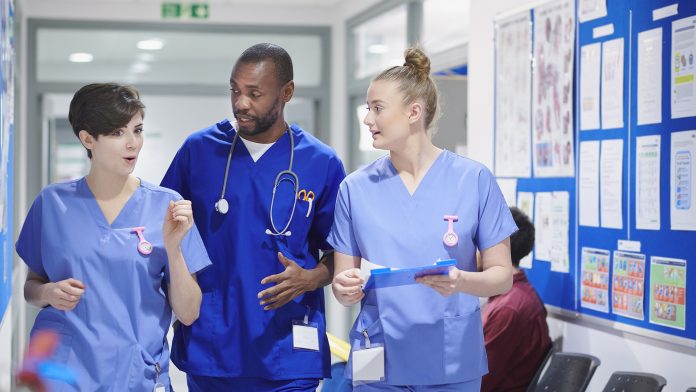 The World Health Organization (WHO) have had a new mental health training programme endorsed by the International Council of Nurses (ICN).
The QualityRights e-training programme on mental health, recovery and community inclusion has met the standard for accredited nursing continuing education points. The course will be available in 11 languages and will cover a full range of issues such as taking care of one's own mental health, supporting friends, family, and colleagues with their mental health, and tackling stigma, discrimination, abuse and coercion in mental health services. 
"Training nurses to better support the mental health and wellbeing of the people they care for can make an enormous difference to an individual's quality of life. This targeted mental health training programme is easy to access and members of the nursing family who complete it will also gain personal benefits from the lessons they learn," said ICN President Dr Pamela Cipriano. 
"It is very timely because we know that nurses everywhere suffered distress during the pandemic. I encourage nurses everywhere to take the time to complete this programme for the good of their patients and for their own sakes," she added.  
Mental health training will improve nurse's portfolios
Any nurses or nursing students who complete the course will receive 24 International Continuing Nursing Education Credits (ICNECs). These credits will acknowledge the nurse's completion of 24 hours of continuing professional development study. No application to ICN is required to complete the course.  
ICNEC points provide evidence of continuing professional development and can be used to boost a nurse's professional profile or portfolio as proof of the nurse's continued competency. Sufficient ICNEC points are required for registration, re-licensure, and career advancement. WHO have encouraged all nurses and midwives to complete mental health training.  
The programme can help nurses look after their own mental health
"This will go a long way in providing people you work with and care for with choice and information about treatment options; offering alternatives to seclusion and restraint; and promotion of recovery, hope and community inclusion," said WHO Chief Nurse Elizabeth Iro.  
"WHO's QualityRights e-training provides essential knowledge and skills needed to build responsive mental health services. It provides a new perspective, understanding and guidance on how to look after one's own mental health, and how to support others. Stigma and discrimination must be replaced with hope, acceptance, and inclusion. Coercive practices, violence and neglect must no longer be tolerated," added WHO Director-General Dr Tedros at the launch of the mental health training programme.  
WHO has made the ambitious target of having at least five million nurses complete their mental health training by the end of 2024. They estimated this will affect the lives of 500 million people with mental health conditions or psychosocial disabilities. 
Recommended Related Articles