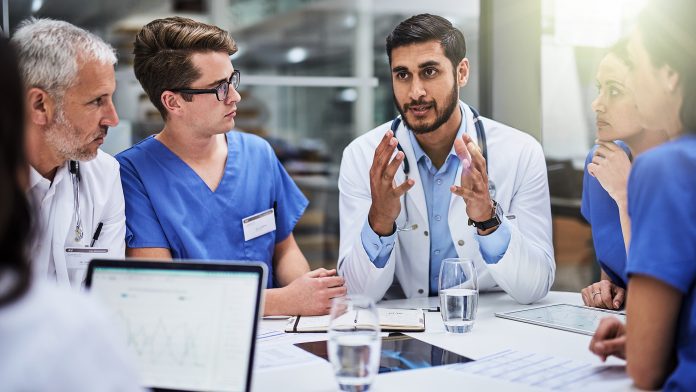 The World Health Organization (WHO) has outlined seven essential areas that need to be strengthened to enhance health services worldwide.
Health services have been exhausted and stretched far beyond their capacity throughout the COVID-19 pandemic; now, the World Health Organization has released its seven recommendations for ensuring the future of health systems in the wake of the last two years of devastation.
The WHO believes this effort will aid in boosting the implementation of the International Health Regulations (2005), advancing health systems toward achieving health-related sustainable development goals. The recommendations come at a pivotal time to allow policymakers and world-leaders to position health within the wider discussions on socioeconomic recovery and transformation.
The burden on health systems
The COVID-19 pandemic has had a vast range of impacts on society, causing considerable setbacks to accomplishing universal health coverage (UHC). The substantial stress on health services throughout the pandemic has greatly affected these essential services, creating new barriers to accessing health care due to restrictions and has produced unprecedented challenges around the world.
The reactive behaviour towards the pandemic meant that society was always one step behind the disease; without adequate strengthening and preparedness, countries were exposed to the speed and severity of the COVID-19 outbreak. Vulnerable populations have been significantly impacted, enhancing preexisting inequalities further and illuminating the need to rebuild health systems sustainably, more equitably, and closer to communities.
Dr Tedros Adhanom Ghebreyesus, the WHO Director-General, said: "The pandemic has been a significant setback in our efforts to support the Member States to progress towards universal health coverage. We cannot build a safer world from the top down; we must build from the ground up. Preparing for, preventing, detecting, and responding rapidly to epidemics starts with strong primary healthcare and public health systems, skilled health workers, and communities empowered and enabled to take charge of their own health. That must be the focus of our attention and our investment."
WHO recommendations
The novel WHO paper has been developed to improve the resilience of health systems, safeguarding their future against all forms of public health threats, enhancing health security globally. The WHO believes this will require an integrated approach to building health services that serve the needs of the population before, during, and after public health emergencies.
The World Health Organization's seven recommendations are:
Leverage the current response to strengthen both pandemic preparedness and health systems
Invest in essential public health functions, including those needed for all-hazards emergency risk management
Build a strong primary health care foundation
Invest in institutionalised mechanisms for whole-of-society engagement
Create and promote enabling environments for research, innovation, and learning
Increase domestic and global investment in health system foundations and all-hazards emergency risk management
Address preexisting inequities and the disproportionate impact of COVID-19 on marginalised and vulnerable populations
Recommended Related Articles