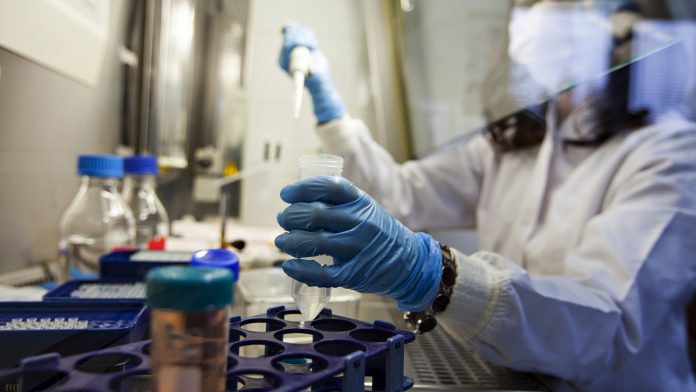 The World Health Organization advises two new Ebola virus treatments and calls for improved access to therapeutics.
Ebola virus is a serious viral infection originating in sub-Saharan Africa. The virus is transmitted to people from wild animals and spreads through the population through human-to-human contact. It is understood the fatality rate is around 50%. The Ebola virus causes symptoms like a high temperature, a headache, joint and muscle pain, a sore throat, and severe muscle weakness.
In response to previous outbreaks, optimised care has helped patients but now, the World Health Organization (WHO) has recommended two monoclonal antibody treatments: mAb114 (Ansuvimab; Ebanga) and REGN-EB3 (Inmazeb).
New standards for treating the Ebola virus
The new standards, developed to the relevant WHO guidelines, will support healthcare providers caring for patients with the Ebola virus and policymakers involved in outbreak preparedness and response.
Clinical trials were conducted during Ebola outbreaks, with the largest trial conducted in the Democratic Republic of the Congo, highlighting that the highest level of scientist rigour can be applied even during Ebola outbreaks in difficult contexts.
The new guidance complements clinical care guidance that recommends optimised supportive care that Ebola virus patients should receive, including the relevant tests to administer, pain management, nutrition and co-infections, as well as other approaches that support the patient with their recovery.
"This therapeutic guide is a critical tool to fight Ebola," said Dr Richard Kojan, co-chair of the Guideline Development Group of experts selected by WHO and President of ALIMA, The Alliance for International Medical Action. "It will help reassure the communities, health care workers and patients that this life-threatening disease can be treated thanks to effective drugs. From now on, people infected with the Ebola virus will have a greater chance of recovering if they seek care as early as possible. As with other infectious diseases, timeliness is key, and people should not hesitate to consult health workers as quickly as possible to ensure they receive the best care possible."
Introducing two new therapies
The two recommended therapeutics have demonstrated clear benefits and have shown they are suitable for all patients with a confirmed Ebola virus infection, including older people, pregnant and breastfeeding women, children and newborns with an Ebola-positive mother. Patients should receive the recommended neutralising monoclonal antibodies as soon as possible after laboratory confirmation of diagnosis.
"Advances in supportive care and therapeutics over the past decade have revolutionised the treatment of Ebola. Ebola virus disease used to be perceived as a near-certain killer. However, that is no longer the case," said Dr Robert Fowler, University of Toronto, Canada and co-chair of the guideline development group. "Provision of best supportive medical care to patients, combined with monoclonal antibody treatment—MAb114 or REGN-EB3—now leads to recovery for the vast majority of people."
Access to these two treatments is challenging, especially in resource-poor areas. WHO has outlined they will support countries, manufacturers and partners to improve access to these treatments and to support the effort in improving the affordability of medical treatments. To support this, WHO has invited drug manufacturers to submit their medications for evaluation by the WHO Prequalification Unit, a crucial step to improve drug access for communities and countries affected by Ebola.
Recommended Related Articles