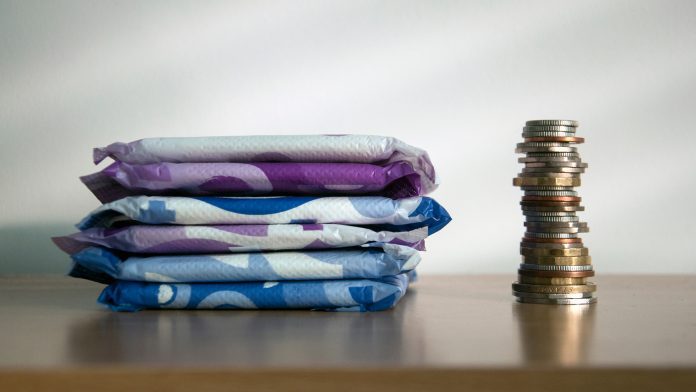 Monet Bailey spoke with Tina Leslie, the Founder of the Freedom4Girls charity, about how it is tackling the challenges surrounding menstrual health and the impact of the cost-of-living crisis in the UK on period poverty.
The time of the month. Lady business. Aunt Flo has paid a visit. It is estimated there are over 5,000 euphemisms used to describe menstruation. But why does society 'beat around the bush' when it comes to periods, a completely natural and normal process for women and girls? As that list of euphemisms grows, the opportunity for open and honest conversations about periods begins to close.
To discuss this further, Monet Bailey spoke with Tina Leslie, the Founder of Freedom4Girls, about how the charity is challenging the taboo and stigma surrounding periods whilst raising awareness for period poverty in the UK, and across the world.
Freedom4girls is on a mission to improve access to affordable period products and education on menstrual health around the globe, what inspired you to start the charity?
Freedom4girlswas initially a small project that I started in Kenya, after learning that 60% of girls and women did not have access to period products.
I started my period while on a French exchange trip aged 11. I was staying with a couple and their four sons and could not speak French so did not tell them.
I spent the first week of my period using toilet paper and sleeping on the floor because I did not want to ruin the bed sheets. Now, 40 years later, when I found out about how many girls in Kenya did not have access to period products, it brought that memory back for me.
For anyone who menstruates, experiences like mine aged 11 can feel like your worst nightmare. But actually, many women and girls are experiencing anxiety, and worrying about having their period safely and with dignity; this is what Freedom4girls is trying to tackle.
In the early days of the project in Kenya, I realised that single-use products are impractical because girls go to schools where there are two latrines for over 2000 girls. Single-use products are not sustainable, certainly in terms of affordability, so I decided to look into different options.
There is a lack of education about menstruation; in Kenya, many of the children had already left school before there was an opportunity to learn about this topic. Similarly, a lot of girls do not attend secondary school because of the massive stigma surrounding menstruation and the other challenges they face beyond education. There are girls aged 19 still receiving primary school education simply because they are so far behind.
In 2017, a colleague of mine in Leeds had heard about the project I was running in Kenya and asked if there was scope to support students in schools in Leeds.  She said five girls in the school did not have access to period products and three were missing school because their parents could not afford to buy products for them. One of them had even had a period for two years but did not even know that was what she was experiencing.
Because of the poverty, they were using socks, bits of toilet roll or T-shirts.
I launched a series of awareness events and was subsequently mentioned on local radio, after which people started donating products.  Following this, the project was noticed more widely, and I was interviewed on BBC's Woman's Hour and the Jeremy Vine Show. We delivered around 26,000 period products in 2021 and 32,000 in 2022  to over 100 organisations in the Leeds area, as well as individuals. During the COVID-19 pandemic, it was incredibly busy. Most people will remember the toilet paper shortage; however, there was a shortage of period products too. Brexit had an impact as well. There were all kinds of delays, and at one point, there were only expensive period products available in the supermarkets.
In 2022, periods continue to be a taboo subject. Why is this? What role does education from a young age play in breaking the cycle of silence associated with menstruation?
Some schools are better than others at educating students about menstrual health. There is a stipulation within the education system to teach about periods, but it does not specify how and is therefore inconsistent. Here at Freedom4girls, we have developed our period-positive menstrual health management education, where we normalise it to break that stigma.
We need to teach girls and the wider population who menstruate about how it is just a natural bodily function. It is not dirty.  It is also important to educate boys so that we can normalise periods and therefore, break down that stigma.
When you mention periods to middle-aged men, you can see the ground opening up before them, and unfortunately, we have so many people who react that way. We need to educate the older generations as well.
My period education in school was very basic, and it is still that way for many students today. We need to ensure educators have the knowledge and feel confident delivering this information to their students because it is a natural thing that is not talked about openly enough.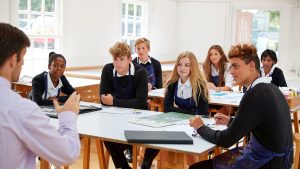 Off the back of what I have done, we have had support from people like Amika George who is an advocate. Now, a lot of people have become advocates and started their own projects which has been great to see. But, it is still not enough; periods are not spoken about enough in the media nor at the policy level to effect positive change.
One survey from Plan International UK highlighted that during the COVID-19 pandemic, 36% of girls aged 14-21 struggled to afford or access sanitary wear. This led to 73% of the young women surveyed using toilet paper as an alternative to a period pad. Aside from the cost, what are other barriers hindering access to menstrual products?
A huge issue was that all the schools were closed during the pandemic. Some girls, therefore, had no access to period products as they were not going to school.
We did a project in Leeds where we provided free period products as we knew people were struggling through the pandemic as our provision of period products went through the roof. We had to find different ways of supplying products as everything was closed.
We contacted various local councils to ask if they could distribute the products we were providing to their local communities.  We did it all on WhatsApp. We were just trying to find different ways of access, especially with the lack of period products in shops.
The cost-of-living crisis is plummeting girls and women further into period poverty. How is the current economic environment in the UK affecting women and their menstrual health?
It is affecting them massively A lot of our work at Freedom4Girls involves the provision of period products for people who cannot afford them. We get donations of reusable products, and these can help people in period poverty; a menstrual cup, for example, can last for ten years, and period pants, for four years.
We run the 'Make The Switch' campaign whereby we visit universities and community centres and ask if they would like to try reusable products, and we supply relevant information about the products.
We have found that people are using the contraceptive pill, so they do not have to have a period at all, which is not good for general health. People are resorting to alternative methods which are not healthy like using old socks and T-shirts to make period pads. Again, that is not good or advised for their menstrual health and mental health. People in food banks are asking for toilet paper to use as period pads only. One lady had said she had heavy periods and was cutting up pillows and using the cuttings as period pads.
Individuals across the country contact us to ask whether we can supply period products and unfortunately, as a small charity working in Leeds and its surrounding areas, we cannot always meet this demand.
What measures can be taken at a policy level to address period poverty?
At a policy level, we need to start thinking about what Scotland has done and look at how successful that scheme is. We also need to get across that usually, menstruators are in low-paid jobs, and the people who will manage them in the workplace are men. Companies that make a lot of profit from low-paid women should be providing period products at work.
Women in low-paid jobs who are struggling might have to take a week off work because they cannot afford period products. Educating managers and other people in power about the reality of being a menstruating person during a cost-of-living crisis is important. Educating them on women's health issues such as endometriosis, PCOS and any other major period issues is important
We have started this new project called Period Positive Spaces. Period positive spaces will have one of our leaflets or stickers in their window or entrance so people can clearly see they will have a safe space to manage their period for example if they get caught short or need a place to change a product at short notice it's about having period dignity for all.
There is more money put into erectile dysfunction than any other women's medical hormonal or period issue. No wonder we are still having to have weeks off, and it can take seven years to be diagnosed with endometriosis.  More funding is urgently needed to support period-positive education in the workplace and school, whilst financing research projects about women's health issues. This will, in turn, help shape the future of health policy for women's health issues.
Tina Leslie MBE
Founder of Freedom4girls
www.freedom4girls.co.uk
https://www.facebook.com/freedom4girls
https://twitter.com/freedom_4_girls
https://www.instagram.com/freedom4girls/