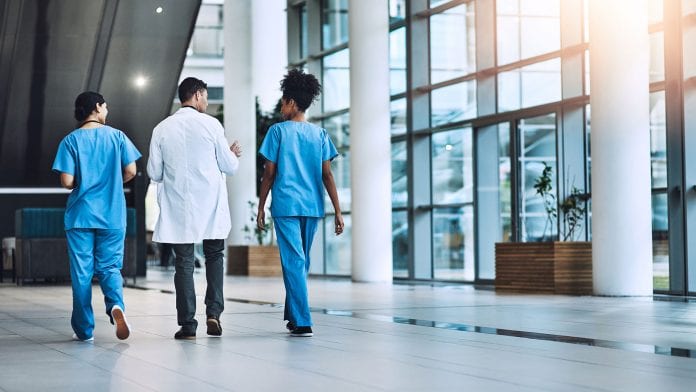 Quinyx is a mobile-first workforce management solution that can help Care Homes Managers optimise their rosters and become more efficient in delivering care.
The impact of the COVID-19 pandemic that has rocked the world since the start of the year has left care home owners and workers physically exhausted, emotionally drained and, at times, feeling powerless. Whilst a software can't quite solve the root cause of the issue, an adequate Workforce Management solution like Quinyx can help alleviate the burden.
What is the situation like on the frontline?
No time for 'me-time' in the healthcare industry
Quinyx polled 1,200 deskless workers before and during the pandemic, across the healthcare, retail, hospitality, transportation, shipping, and warehousing sectors. What we found was that healthcare workers are the ones reporting issues around work-life balance and lack of flexibility the most. Essential workers dedicated to looking after others do not have time to look after themselves.
Within the healthcare sector, 64% of employees said they missed out on personal time to relax, work out, or look after their mental health, much more than, for example, in the transportation sector (48%). 41% of health and social care workers said that they had missed a major family milestone because of their job. This number was much lower in other industries. In Retail, for example, it was only 28%.
When looking at the workers' mental health, the numbers were even more worrying: prior to the outbreak, 42% of healthcare workers said that their job negatively impacted their mental health in the past 12 months, versus 38% of all deskless workers surveyed. During the outbreak, more than half of deskless healthcare workers (54%) said that coronavirus has made this worse. Long hours and lack of appreciation led to a decline in healthcare workers' mental health.
Download the full report here.
It is crucial that employers take the necessary actions to empower their workers and help them to have more control over their work-life balance. This will be immensely beneficial to them, but also to your business and ultimately, those in your care.
Getting your troops ready for a battle like no other
Care organisations must at all times be flexible and able to adapt to the latest central and local guidelines. If this statement is true in the 'normal' world, it takes a whole new meaning in a pandemic era. While the ongoing management of the workforce has always presented a set of challenges care home managers are all too familiar with, these challenges have now increased tenfold. You are not facing the workable disruptions due to regular staff sickness, you have to lead your operations like a General on a battlefield, allowing for the management of mass casualties and the redeployment of troops across all fronts, whilst ensuring the safety of those in your care and their loved ones.
Some of the requirements for care homes, as winter preparations are underway, include:
Keeping staff movement from one site to another to a minimum, for infection control purposes
Attempting zonal staffing within facilities
Managing higher than normal levels of absenteeism due to illness and self-isolation
Integrating temporary and agency staff into their operations
Complying with maximum capacity and social distancing rules
Being able to notify staff quickly and effectively should they need to relay critical information
A workforce management solution at the centre of your strategy
Managing your staff rotas without adequate tools will be near impossible. Ensuring compliant operations, maintaining staff levels, and ensuring that each facility is manned correctly in 'normal times' is challenging. In such an extreme situation, it would be a headache – let a future-proof workforce management tool take that burden off you.
Now is the time to move forward with the next generation of workforce management solution. Lengthy and costly implementation of legacy systems is a thing of the past. Complicated pivot tables on a spreadsheet or homemade white board, archaic. Quinyx is a mobile-first, cloud-based solution that will do all the hard work for you, freeing up your resources to work on what really matters: the wellbeing of your people and your customers.
Quinyx's modular and flexible approach allows you to use – and pay for – only what you really need. Each of our modules is the solution to one of your problems.
Smart scheduling for safe and optimum staffing
When it comes to scheduling, care homes can face a very specific set of challenges, exacerbated even further by the latest guidelines and the urgency around winter preparations.
As a care home manager, you must ensure that each of your facilities and areas have the adequate number of workers, with the right skills, and that you can expertly and swiftly redeploy your troops.
"With Quinyx, quickly creating fair and reliable rosters optimised to match your business needs and comply with local regulations can be done with minimal input, thanks to an innovative scheduling solution."
Siavosh Mabadi, Business Manager – Healthcare at Quinyx
With smart scheduling, you will optimise your operations to operate at the highest level of efficiency and maximise your resources. This could include the ability to reduce agency staff but also improving their management by integrating them into your operations.
Learn more about our Scheduling features here.
Time and attendance for monitoring and contact tracing
Fully integrated time reporting and absence management will allow you to plan better, be reactive, monitor and re-assign your teams at the drop of a hat. As your carers can punch in and out directly using their mobile phone, you will also minimise the risk of error thanks to our geo-fencing functionality.
Another option is to use on premise devices, if this is what works best for your setting.
Learn more about our Time and Attendance feature and how it can help your workers enjoy a seamless, stress-free experience here.
In addition, you will benefit from real-time data, giving you full visibility of worked hours and associated costs. Wage files can be processed automatically and accurately to any payroll provider with the Quinyx open API, or with one of our partners for a fully integrated experience.
AI Forecasting: machine learning to anticipate your needs
Improve your service levels, reduce payroll costs, and ensure that your teams perform to the best of their abilities thanks to our AI-powered forecasting & business optimisation tool. Download our handy guide to AI and forecasting here.
Reporting and insights to keep track of your operations
Quinyx makes it simpler to follow up on your organisation's most important key performance indicators, such as scheduled or worked hours and staffing costs. This allows you to respond quickly to new trends and changes within your workforce, whilst keeping your stakeholders informed in real time. More details on this module can be found here.
Engage, reward, and communicate
Recognising, rewarding, and engaging your staff will trigger immediate return on investment: it has been proven that productivity can increase by as much as 20% when an employee is happy. Happy employees stay longer and deliver a better experience for your customers. Initiating clear, transparent, two-way communications and getting feedback from the boots on the ground can be extremely simple thanks to Quinyx's Communications module and Pulse surveys.
These will also allow you to share critical and time sensitive information with everyone in real time, at the click of a button. For example, you could message every employee within a setting should an outbreak be identified in their local area or let your managers across various sites know that PPE consignments are on their way to them. Find out more here.
Task: a master planner for streamlined operations
Easily plan recurring tasks for your whole organisation. Improve efficiency by creating workflows and enable managers to track these to ensure important daily tasks are being completed.
Find out how much you can save with our handy calculator tool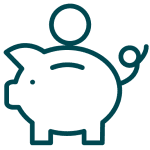 Why choose Quinyx?
At Quinyx, we have extensive experience working within the healthcare industry, in the UK and across Europe. Some of our clients include national urgent care provider IC24, Vocare, Yarrow, Doktor.SE, Elysium Healthcare, Well Pharmacy, and more. We are also a sponsor of Simon Parker's "The Care Home Show", a fantastic platform to discuss the challenges faced by the care homes community, and how we can help by bringing cost-effective and easy-to-use solutions.
"Care Home managers work tirelessly to help others. They have to organise complex schedules for a diverse workforce of regular and part-time workers, bank staff and highly skilled professionals. While doing so, they also have to comply with changing government guidelines, shortages of PPE equipment and funding issues. Quinyx was born to help, and this has remained our primary focus. We are delighted to be able to bring an innovative and future-proof solution to healthcare and care homes managers, who deserve all the help they can get."
Erik Fjellborg, CEO and Founder of Quinyx
We are determined to make a positive contribution to the care home sector, by providing the right solution aimed to solve the very specific challenges that workforce management represents.
Get in touch to see how Quinyx could solve your most pressing issues and get you ready for what may be a very long winter.
Find out more: schedule a call with one of our experts.