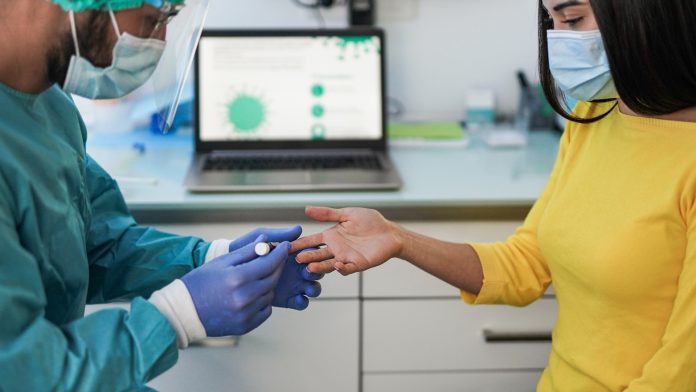 A new study finds that women are underrepresented in clinical trials for key disease areas, such as psychiatric and cardiovascular.
Investigators from Brigham and Women's Hospital found that participation of women in phase 1-3 clinical trials for drugs and devices continues to fall behind their representation in the specific disease population in many important disease areas. Despite the ongoing drive to improve this situation, the results are not reflective.
The researcher's findings are published in a special issue of Contemporary Clinical Trials dedicated to women's health.
Examining female participation in clinical trials
The researchers examined female participation in adult cardiovascular, psychiatric, and cancer-related clinical trials and discovered that in related therapeutic trials, the number of women enrolled in trials did not accurately represent the number of women affected by the disease.
"Though there are overall improvements in the participation of women in clinical trials, they are still underrepresented in studies that they rightfully belong in," said middle author Primavera A Spagnolo, MD, PhD, of the Connors Center of Women's Health and Gender Biology and Department of Psychiatry. "To ensure that results of clinical research benefit all the individuals affected by a disease, clinical trial populations should align more closely with the demographics of the population affected by the disease."
Addressing the lack of women's representation in therapeutic trials
Spagnolo and her colleagues examined data from ClinicalTrials.gov across four years (2016-2019). The researchers analysed the average number of women enrolled for the specified disease areas per trial.
1,433 trials and 302,664 participants were examined. They found that, on average, 41.2% of participants were female. Despite 49% of the cardiovascular disease patient population being female, only 41.9% of trial participants were women. 51% of cancer patients are women, yet only 41.9% of females make up the clinical trials. Psychiatry clinical trials had the widest gaps in female representation, only 42% were enrolled, but 60% of psychiatry patients are women.
"When designing this study, we decided to assess cardiovascular disease, cancer, and psychiatric illness because the first two are leading causes of mortality among women and the latter is globally the primary disability for women," said Spagnolo. "We were disturbed to find that women are still underrepresented in clinical trials, which represents an important barrier to uncovering differences between men and women in safety and efficacy of drugs and devices."
There were several study limitations. The investigators are required to report biological sex on the database, preventing the Brigham researchers from examining gender differences. The data available also did not allow them to identify why women were underrepresented, which will be the primary focus of a future study.
Recommended Related Articles