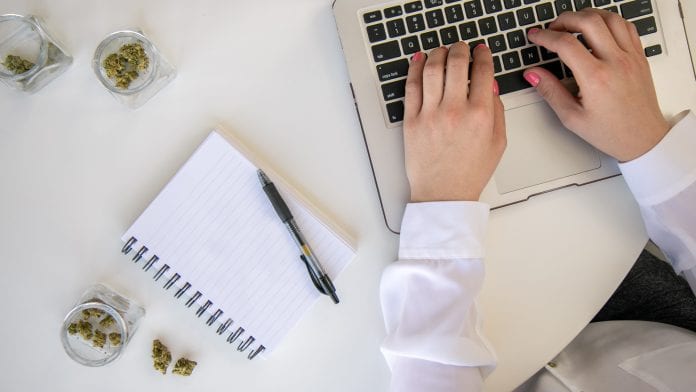 An academically rigorous study about equity among women and non-binary professionals in the cannabis industry has been launched.
As the budding cannabis industry matures, many startups, scientists, researchers, cultivators and more are getting the opportunity to put down their roots and make a mark on the industry. This new study seeks to explore women in cannabis, and their experiences in this brand new industry.
The quantitative, global Women in Cannabis study has been launched to explore, document, and ultimately support women's participation in the cannabis industry
Women in cannabis
From scientific research, to medical education and practise, as well as facilitating the changes of medical cannabis policy, Medical Cannabis Network has featured many of the female trailblazers of the cannabis industry.
Here we feature just a few of the many women leading the way in the industry.
Charlotte Caldwell
Charlotte Caldwell is mother of Billy Caldwell, who suffers from severe epilepsy, and who is reliant on medicinal cannabis to control his seizures. In June last year, Caldwell tested the law surrounding the prescription of medicinal cannabis in a judicial review at Belfast High Court in an aim to loosen up medical cannabis law and help 35,000 general practitioners to prescribe cannabis based medicinal products. Caldwell's work has helped to implement private medical cannabis clinics in the UK and which has helped patients access private prescriptions.
Hannah Deacon
Another facilitator of cannabis policy change in the UK is Hannah Deacon. Mother of Alfie Deacon, Hannah made national headlines in the UK when she appealed directly to Prime Minister Theresa May for permission to give access to medical cannabis to her son who also has epilepsy. Deacon's campaign helped with the patient-led movement that in November 2018 resulted in the increase of access to medical cannabis for UK patients.
Cinzia Citti
Researcher, Cinzia Citti, from the Institute of Nanotechnology about the new discovery, headed the team that recently made the breakthrough discovery of the new cannabis compound that is believed to be 30 times stronger than THC.
Dr Dani Gordon
Dr Dani Gordon is an expert in cannabis and integrative medicine. Dr Gordon is double board-certified medical doctor, as well as a wellness expert and leading expert in clinical cannabis and cannabinoid medicine. She has treated 2500+ patients in Canada in a referral complex chronic disease practice, where she specialised in neurological disorders, chronic pain and mental health conditions.
Dr Julia Piper
Dr Julia Piper is an expert in functional medicine. Dr Piper heads her own private GP practice, through which she works to increase awareness of CBD and medical cannabis in order to improve education across the board. Dr Piper is passionate about her subject and, through her practice, will be sharing cannabis and CBD research from across the board, ably co-ordinated by Professor O'Sullivan, teaching patients and cannabis clinicians about the plant.
The Women in Cannabis Study (WICS)
In early March, the Women in Cannabis Study (WICS),  will announce the first results of its survey measuring diversity and inclusion.
The study was founded in July 2019 by Jennifer Whetzel of Ladyjane Branding and thereafter joined by US research lead Dr Nicole Wolfe of Wolfe Research & Consulting and video partner Windy Borman of DVA Productions, Canada research lead Anne-Marie Fischer of CannaWrite, and UK research lead Dr Callie Seaman. The organisation's mission is to tell the stories of women and individual women's stories—with data.
The study asks hard questions with the hope of understanding women's work histories and professional trajectories and reveals their roadblocks to success, including their experiences with bullying, harassment, discrimination, and disrespect.
Questions in the survey seek to identify women and non-binary participants as groups and individuals and amplify inclusivity for underserved or overlooked voices in an industry that is now estimated to be worth $10bn. Gender expression, race and ethnicity, sexuality, and whether women are able-bodied or have the support and means to thrive in the cannabis industry are the focus of the survey.
Click here to take the survey.