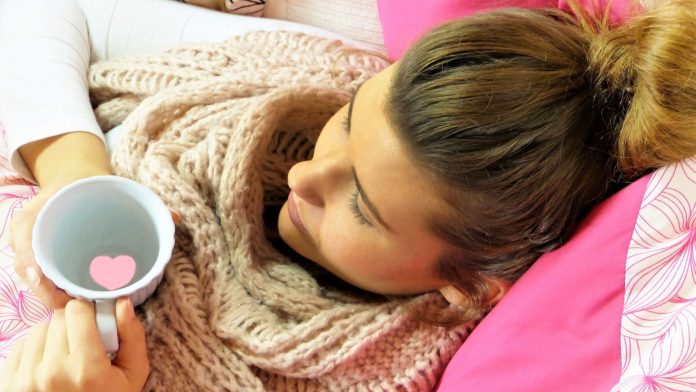 In celebration of International Women's Day (IWD), the European Institute of Women's Health (EIWH) is announcing a new policy brief that will soon be available regarding menstrual disorders.
As part of this year's theme '#PressforProgress', the new policy brief 'Women and Menstruation in the EU' will highlight the effects of menstruation and menstrual disorders and call on stakeholders to work together to reduce their impact.
Many women are affected by menstrual symptoms, such as heavy bleeding and pain. Around a fifth of women suffer pain so severe that it interferes with daily activities, as well as academic participation and employment.
An estimated 30-50% of young women miss school or work at least once per cycle due to menstrual pain.
Misunderstood disorders
Menstrual disorders are widely misunderstood and there is a lack of population-level interventions that increase awareness and facilitate easy access to care.
The EIWH calls on policymakers and stakeholders to promote the integration of menstrual management into public health campaigns, advocated by the World Health Organization's (WHO) 'Action Plan on Sexual and Reproductive Health'.
It urges efforts to be made to integrate women's health issues like menstruation into employment and economic policies to appropriately address the issue.
Stakeholders must #PressforProgress and work together to share best practice in health and socioeconomic policies.
To increase the awareness of menstruation and menstrual disorders, there must be a collaboration with civil society, government officials, authorities, healthcare professionals, educators, professional organisations, NGOs, patient organisations, industry and other key stakeholders, the EIWH adds.
'Address the silence surrounding menstruation'
The EIWH has commended the WHO's Regional Committee for Europe for adopting the strategy on women's health and wellbeing in the WHO European Region.
This strategy calls on member states to 'develop and implement strategies and policies that advance the health and wellbeing of women' and consider 'the impact of gender and socioeconomic inequalities on women's health and wellbeing throughout their lives'.
According to the EIWH, these efforts must be broadened and the silence surrounding menstruation and menstrual disorders must be expressed in order to empower women at home and work, as well as to improve women's health and wellbeing.
Source: European Institute of Women's Health