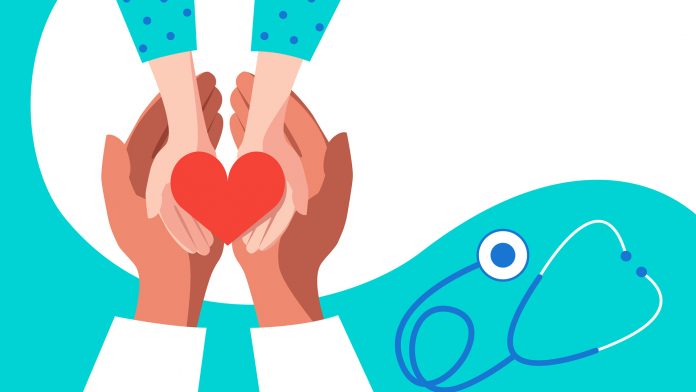 Professor Eberhard Kochs, vice-president of the European Patient Safety Foundation discusses the reasons behind safety failures in healthcare and the impact of the COVID-19 pandemic.
The well-known aphorism, 'first, do no harm' forms the foundation of medical education and care. Yet, ever-increasing treatment backlogs and the rise in global public health threats like antimicrobial resistance (AMR), have put healthcare systems under immense pressure and threatened the high-quality care clinicians endeavour to deliver. The World Health Organization (WHO) defines patient safety as a framework of organised activities within healthcare centred on lowering risks and occurrences of preventable harm to patients.
Medication and diagnostic errors, staff shortages, lack of resources and healthcare-associated infections are just some examples impacting the safety of both patients and healthcare workers. Figures from the WHO reveals as many as four in 10 patients are harmed in primary and outpatient healthcare, and up to 80% of these occurrences are preventable.
With its mission to create a European multidisciplinary platform for exchanging knowledge and promoting best practices in patient safety, the European Patient Safety Foundation (EUPSF) is helping to bolster sustainable safety projects and empower both patients and clinicians through disseminating information and resources.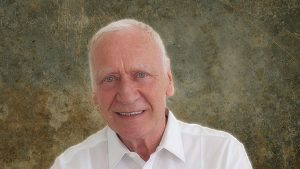 HEQ spoke to the EUPSF's vice president, Professor Eberhard Kochs about the key challenges affecting patient safety and why we need to encourage open conversations across policy and healthcare to better understand where support is needed.
What is the role of the European Patient Safety Foundation within the wider European healthcare landscape?
The European Patient Safety Foundation is an independent, public interest foundation that is multi-speciality oriented and works closely with its affiliate members on patient safety and quality improvement of healthcare in Europe. We know that health services are working hard to provide safe and high-quality care, but people continue being inadvertently harmed. Over the years, unsafe healthcare has been recognised as a global challenge and much has been done to understand the causes.
Detailed studies have shed light on the costs represented by preventable harm to patients, health systems, and societies as a whole. According to the OECD, over 12% of national health expenditure would be consumed just by managing the consequences of unsafe care.
The EUPSF advocates a collaborative approach where everyone and every organisation at patient, political and healthcare levels works together to achieve one important goal – to save patients' lives and prevent harm.
Is there an impact on patients' trust in the healthcare system? How does this affect the ability to deliver care and how could this be improved?
Patient trust depends on many different competencies, for instance, a patient's trust in a hospital may not be equal to that level of trust they have in a specific doctor, and vice versa; we have to align this. We must strengthen medically objective information and present this to the patient in a very comprehensive manner that they can understand and trust. This is a global challenge, particularly when you think of the impact online media can have.
Studies have shown that the nature of the information received plays a key role in the trust process, this has a huge impact on how people see the healthcare system and the trust they have in their doctor.  We believe it is essential to ensure patients have easy access to objective information, which is scientifically certified by medical authorities, otherwise, they may search for this information on uncertified sites and on social networks which can lead to misinformation. As a foundation, we wish to contribute to the strengthening of the more relative, competent sources.
Medical systems have evolved, and healthcare facilities need to communicate and demonstrate their commitment to patient safety and work systematically on reinforcing that element of trust for their patients.
Can you outline some of the key challenges or issues affecting patient safety in hospitals?
COVID has highlighted many key challenges around staffing and resource shortages, clinician burnout, health equity and healthcare-associated infections. Standardising safety efforts is very important. When it comes to staff shortages, hospitals are pushing the ratio of clinicians to patients to its limits, some studies have shown that by making a nurse responsible for one additional patient the likelihood of mortality within the next three years can increase by 5-7%. At the same time, staff do not feel valued or appreciated and the first direct effect of burnout is, of course, the healthcare worker's care and safety.
The rate of depression among healthcare workers is higher than in the general population. During the COVID-19 pandemic, we saw a high prevalence of anxiety, depression, and sleep disorders. These conditions can incur other consequences such as alcohol abuse and dependence, and the risk of suicide. If healthcare workers are affected by burnout, they might not be able to provide high-quality care.
In cases of adverse events and emergencies, human beings have an unsuspected ability to dig into their reserves and we have seen many practitioners 'holding on' during this pandemic. This means that when the pandemic is over, or at least under control, there is a fear that we will witness an explosion in cases of exhaustion and burnout among the healthcare workforce. The system has to be aware of this because it could greatly threaten its resilience.
What is the economic significance of safety failures in clinical settings? What policies can healthcare facilities put in place to avoid these incidents?
Economically, patient harm is estimated to be the fourteenth leading contributor to the global disease burden with lower-and-middle income countries being particularly affected. Patient harm and adverse events can account for 50% of total hospital expenditures and this presents a considerable drain on healthcare systems. When you include adverse events in primary and long-term care, the direct cost of treating patients who have been harmed during that care accounts for 30% of health spending. This totals over 600 billion US dollars a year – equivalent to over 1% of OECD countries' combined economic output. The culture of safety is fundamental in the efforts to improve patient safety. Healthcare systems with a more positive patient safety culture may be more resilient and adaptive to change in circumstances such as those experienced during the COVID-19 crisis.
In terms of policy input, it is very important to acknowledge the complexity of the healthcare system as well as the European healthcare landscape. Part of our role as a European umbrella organisation is to bring all the different stakeholders together which include healthcare professionals, patients, scientists, opinion leaders and industry companies. The EUPSF is built on collaboration, sharing the knowledge and best practices between its affiliates members. We consider that they are the ones having the major impact on patient safety in different parts of the healthcare system. Therefore, we are actively working on enlarging our network and searching for examples of the existing best practices that we can promote, adapt and upscale so that we can accelerate their use at the European level.
Professor Eberhard Kochs
Vice-President
European Patient Safety Foundation
www.eupsf.org
https://www.linkedin.com/company/eupsf/
https://twitter.com/eupsf
This article is from issue 21 of Health Europa Quarterly. Click here to get your free subscription today.
Recommended Related Articles