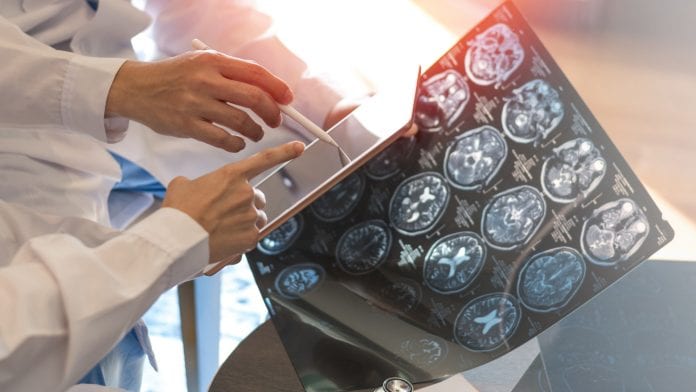 The world's first meg-trial for progressive multiple sclerosis (MS) is to launch later this year in the UK.
The Octopus trial is a revolutionary clinical trial aiming to transform the way MS treatments are tested and could help to deliver desperately needed treatments three times faster than is currently possible.
The trial, which has been made possible by charity funding, will test several drugs against a placebo at the same time and will combine what would normally be two consecutive trial phases into one.
Improving MS treatment
The trial's flexible approach means the research team can continually update Octopus as new treatments are found in the lab, meaning new trials will not need to be set up for each one.
Dr Emma Gray, Assistant Director of Research at the MS Society, said: "More than 130,000 people live with MS in the UK and there are tens of thousands with progressive forms who have nothing to stop their MS getting worse. But we believe we can stop MS, and the launch of Octopus is a crucial moment in our journey towards that goal."
Professor Olga Ciccarelli, leading magnetic resonance imaging (MRI) expert in the field of MS, who has been instrumental in developing Octopus, said: "Octopus is a game-changer for how MS clinical trials are run. As well as testing many treatments at the same time with only one placebo arm, we'll use an interim analysis of MRI scans to allow us to progress to the next stage much quicker. If scans show a treatment is slowing the rate of brain shrinkage, we can assume it will eventually slow disability worsening – and then investigate it with hundreds more participants.
"Any treatments not showing potential in the MRI analysis will be dropped, so we're not wasting time or resource on treatments unlikely to be successful. Ultimately, it's a much more efficient trial, and a major step forward in the search for progressive MS treatments."
One patient, Susan Scott from Ashwell in Hertfordshire, was diagnosed with the relapsing form of MS in 2001 and has been working for the past eight years with researchers and the MS Society to develop the trial.
Scott said: "When I was diagnosed with MS there wasn't much to treat my condition. But in twenty years there's been an absolute explosion of treatments available for me. I want people with progressive MS to have the same options I do. I know a young woman who, when I first met her, had just recently starting using a wheelchair. Within three years, she had no arm function or head support, and her voice had virtually gone. I feel passionately that we must work together to do something about this.
"I've been really impressed that the patient representation for Octopus is not just superficial – for example we've been able to influence how participants will receive information, including newsletters, social media and good old-fashioned mail. Most people with MS become experts in their own condition, so it's rewarding to know we are being listened to and not just patted on the head."
Dr Gray added: "Decades of research has got us to a critical point, and our ambition to speed up clinical trials is ready to become a reality. Right now, our amazing MS researchers are finalising which treatments Octopus will test first, and later this year we hope to start recruiting people with progressive MS to take part. But we need help to make this, and all our vital research, happen."