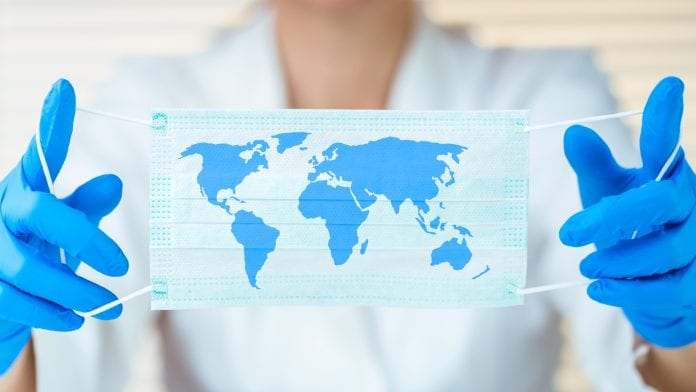 The World Health Organization (WHO) has issued five calls for 'urgent action' to combat global inequities to mark World Health Day 2021.
The overarching theme of this year's World Health Day – which takes place today, 7 April 2021 – is 'building a fairer, healthier world for everyone'. The COVID-19 pandemic has exacerbated and thrown into sharp relief existing inequities in health and welfare: people from disadvantaged demographics have been significantly more likely to contract and die from the virus; between 119 and 124 million people have been driven into extreme poverty in the last year as a direct or indirect result of the pandemic; and the number of women exiting the labour force in 2020 vastly outweighed the number of men.
"The COVID-19 pandemic has thrived amid the inequalities in our societies and the gaps in our health systems," said Dr Tedros Adhanom Ghebreyesus, Director General of the WHO. "It is vital for all governments to invest in strengthening their health services and to remove the barriers that prevent so many people from using them, so more people have the chance to live healthy lives."
The WHO has identified a number of key opportunities to 'build back better' in the wake of the pandemic, and has marked World Health Day 2021 by issuing the following calls for action:
Accelerate equitable access to technologies developed to combat the pandemic: in addition to ensuring COVID-19 vaccines are distributed fairly, this includes shoring up access to essential medical commodities, from medical oxygen to personal protective equipment (PPE) for healthcare workers;
Drive investment in primary healthcare: around half of the world's population do not have access to essential healthcare services, and there is a global shortfall of around 18 million healthcare workers. The WHO has recommended that governments increase spending on primary healthcare by at least 1% of their national GDP;
Prioritise health and social protection: in many countries, the WHO notes, 'the socioeconomic impacts of COVID-19, through loss of jobs, increases in poverty, disruptions to education, and threats to nutrition, have exceeded the public health impact of the virus.' Investment in post-pandemic recovery measures needs to take into account social and economic inequality in order to mitigate these negative impacts;
Build safe, healthy, inclusive neighbourhoods: healthy housing and infrastructure are key to promoting public health, as are access to essential sanitation and amenities; and
Strengthen data and information systems across the health sector: access to timely, high-quality data which is disaggregated by the significant vectors of inequality – age, race and ethnicity, sex, wealth, education, and place of residence – is essential to identify and combat these inequalities. Currently, only 51% of countries include disaggregated data in their national health statistics reports.
"Now is the time to invest in health as a motor of development," Dr Tedros added. "We do not need to choose between improving public health, building sustainable societies, ensuring food security and adequate nutrition, tacking climate change and having thriving local economies. All these vital outcomes go hand in hand."