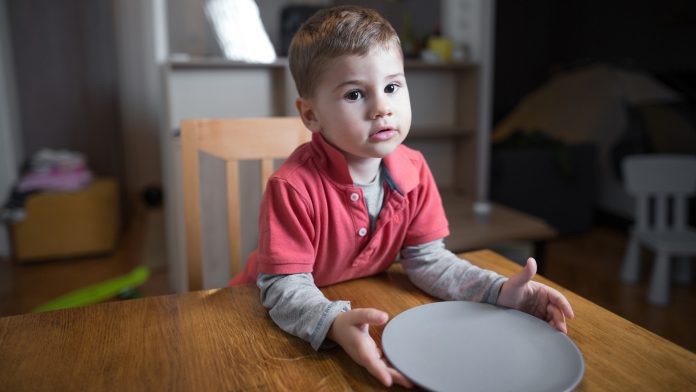 New data confirms efforts to tackle malnutrition are insufficient as world hunger rates continue to grow.
In the latest State of Food Security and Nutrition report, researchers found data validating world hunger's continued impact on millions of people around the globe. Data illuminated that up to 828 million people in 2021 were affected by hunger, an increase of around 46 million since 2020 and 150 million since the COVID-19 pandemic.
This emphasises that efforts to tackle world hunger are inadequate and achieving the goal of ending hunger, food insecurity and malnutrition by 2030 is moving out of reach.
The report was jointly published by the Food and Agriculture Organization of the United Nations (FAO), the International Fund for Agricultural Development (IFAD), the United Nations Children's Fund (UNICEF), the UN World Food Programme (WFP) and the World Health Organization (WHO).
Outlining the current landscape of world hunger
The 2022 report outlines harrowing data:
Up to 828 million people were affected by hunger in 2021.
After consistent statistics since 2015, world hunger increased in 2020 and continued growing in 2021 to 9.8% of the world population. In comparison, 8% in 2019 and 9.3% in 2020.
Around 2.3 billion people in the world (29.3%) were moderately or severely food insecure in 2021. This is 350 million more compared to COVID-19. Nearly 924 million people (11.7% of the world population) faced food insecurity at severe levels, an increase of 207 million in two years.
Women faced food insecurity discrepancies compared to men, with 31.9% of women and 27.6% of men worldwide facing food insecurity.
Around 3.1 billion people could not afford a healthy diet in 2020, an increase of 112 million from 2019. This indicates the effect of soaring food prices during the COVID-19 pandemic.
An estimated 45 million children under five suffered from wasting, a deadly form of malnutrition. Furthermore, 149 million children under five had stunted growth and development due to a lack of essential nutrients.
44% of infants under six months were breastfed in 2020, which remains short of the global target of 50% by 2030. Two in three children were also not fed a minimally diverse diet to grow and develop to their full potential.
World hunger projections illuminate that almost 670 million people will continue facing hunger in 2030.
The impact of the Ukraine war on the food supply
The ongoing war in Ukraine involves two of the biggest global producers of staple cereals, oilseeds and fertiliser, causing disruption of international supply chains and causing food prices to increase. This places additional pressure on strained food supply chains that are facing extreme climate changes, especially in low-income countries.
IFAD President Gilbert F. Houngbo commented: "These are depressing figures for humanity. We continue to move away from our goal of ending hunger by 2030. The ripple effects of the global food crisis will most likely worsen the outcome again next year. We need a more intense approach to ending hunger and IFAD stands ready to do its part by scaling up its operations and impact. We look forward to having everyone's support."
Recommended Related Articles