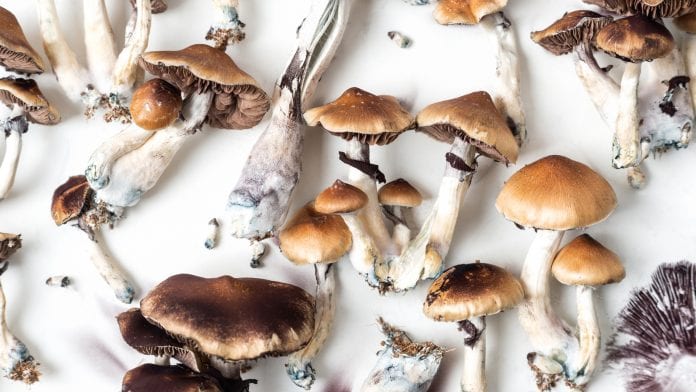 A new partnership will see the world's first legal research and cultivation facility dedicated exclusively to psilocybin-producing mushrooms and other plant-based psychedelics.
Field Trip Health, which develops and delivers psychedelic therapies, is partnering with the University of the West Indies (UWI) to open the Field Trip Natural Products Limited Research and Development Laboratory for Psychedelic Fungi in Mona, Jamaica.
The research facility will leverage the research and development efforts that have been conducted by Field Trip at a temporary facility at UWI since January 2020, and will be broad-ranging, from genetics, breeding and cultivation work on many of the 180 plus recorded species of psilocybin-producing mushrooms, to developing analytical methods for quality control and identification of novel molecules, as well as extractions and formulations for drug development purposes.
Drug development
Research at the facility will be led by Rupika Delgoda, Professor of Biochemical Pharmacology & Pharmacognosy and Director of the Natural Products Institute at UWI, who holds a D.Phil. from Oxford University, UK, in Pharmacology.
Dr Nathan Bryson, Field Trip's Chief Science Officer said: "Clinical studies on psilocybin and other plant-based psychedelic compounds have shown that they have great potential to produce profoundly positive changes in individuals, particularly those struggling from serious mental health conditions like anorexia, depression, and PTSD.
"With the opening of this facility, Field Trip and UWI will be leaders in the understanding of psilocybin-producing fungi and how they can be best utilised in a treatment setting."
Pro Vice Chancellor and Principal at UWI, Mona, Professor Dale Webber said: "We are confident that this state-of-the-art facility and partnership with Field Trip will foster a wealth of innovation for the future of mental health research and therapies, even as we contribute to the regulatory framework that the Government of Jamaica (GOJ) is currently developing."
"Though science has been the primary catalyst for the psychedelic renaissance, we are in the midst of, the regulatory and legal environment is not far behind. We see this in the breakthrough therapy designations for psilocybin granted by the FDA. We see this in the success of Measure 109 in Oregon. We see this in the planned introduction of legislation for access to psilocybin therapies in California, Florida, Hawaii, and Connecticut. We see this in the s. 56 compassionate access exemptions in Canada," said Ronan Levy, Field Trip's Executive Chairman.
"However, in order for the full potential of these therapies to be realised, it's critical that we rigorously research, test and understand not only how they work in the body, but also how we can best produce these drugs and products and make available to those who need them where we are legally able to do so."