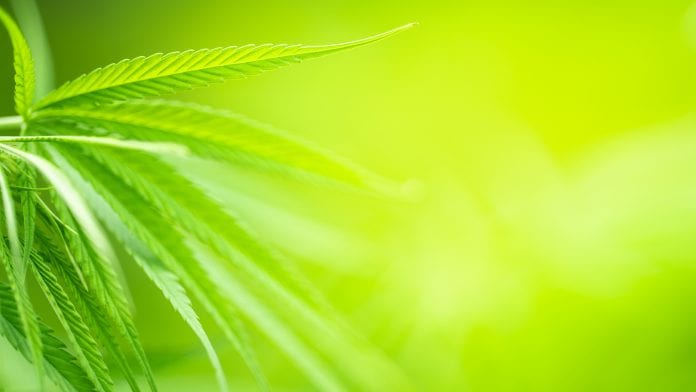 If you are looking to release your own CBD brand to the market then Worldwide Suppliers is the perfect choice to do just that.
We are not your average CBD manufacturer; Worldwide Suppliers help clients to get the best out of their ideas, from sourcing the highest quality materials possible, to creating globally recognised branding.
We are here to help you stand out amongst the crowd. Based in the UK, we are a manufacturer and supplier of many CBD based consumer goods. From our two in house brands, Faith CBD and Bear State to a selection of burgeoning startup brands and supplying the highest quality raw materials to manufacturers.
At every stage of the process, we have people who are experts in their respective fields to help you achieve what you want with your brand. From cosmetics and soft drinks through to staple cannabis products such as tinctures, oral sprays and edibles, we have the experience in house and with other industry leading companies to create exactly what you're looking for.
Excellence in CBD production
Currently based out of our sixteen thousand square foot manufacturing plant in the East Midlands, Worldwide Suppliers has worked with companies and individuals both in the UK and from overseas to create quality product lines. Outside of white labelling and OEM services, we also have two of our own brands Bear State and Faith CBD.
Faith CBD was started by Julie Rose Chapman in 2019 as a means to bring a luxurious and top quality range of products to the newly blossoming CBD cosmetics industry. Julie's career in beauty and cosmetics started after qualifying with distinctions from the Marbella Beauty School under the auspices of the renowned Christine Shaw formerly of Bond Street, London and Rodeo Drive, Beverly Hills.
Combining all of her knowledge of the cosmetic and beauty industry with the power of CBD and its numerous documented benefits, Faith CBD was born. With beautiful branding and exceptional care taken throughout every stage of manufacturing, Faith is truly a one of a kind experience. With seven incredible products in the range, we create each in small batches at a time to ensure consistency and quality.
Beauty in variety
Chapman's flagship products in this range are the day and night facial creams, packed full of so many beneficial ingredients all working harmoniously together that we couldn't fit them all on the front of the box.
Bear State CBD started with a range of bottled carbonated soft drinks. We've since expanded this line to hemp oil tinctures and sprays and flavoured MCT variants, oral sprays, grooming products, edibles, soft gels and even a massage oil. Each product in this range is designed to work alongside all the others for a virtually full entourage effect. We've taken the original four infused soft drinks, reformulated them to dramatically reduce the sugar content, rebranded the entire range to tailor it to our target audience and put them into recyclable cans.
Our research and testing at each stage of development of the entire Bear State range allowed us to iron out any little thing we weren't entirely satisfied with. We found hemp oil-based products were in demand but similarly so were flavoured versions. Hemp oil has a very strong earthy taste and easily overpowers any kind of flavouring. For this reason, we went with MCT, a much more subtle flavour which compliments rather than obliterates. We believe it's this kind of attention to minute details that assists in putting us in a position to help you achieve all your goals for your brands.
Our goal that we aim to realise is being able to offer every related service possible, as we endeavour to make our customers lives as easy as possible. This means expanding, investing and most importantly learning about everything we realistically can.
Peace of mind for consumers
One of our most exciting projects is that we are currently working with farmers across 220 acres of land in the Puglia region of South East Italy. This allows us to certify full traceability at every step of the process, giving consumers and businesses peace of mind that every product from Worldwide Suppliers is of the highest quality it can possibly be.
We have helped to build a network of farmers across the region and have developed and taught techniques for the local farmers to trial alongside putting together presentations so each farmer could understand the laws and regulations of growing hemp and assisted with those who needed the necessary agricultural licences.
We have had the land soil-tested; our seeds have been approved with the Italian Department of Agriculture, Food and Forestry and we are planning our first full commercial grow for mid-March 2020. Currently, this farm has achieved in excess of five thousand female hemp plants, all organically and sustainably grown. At this same site, a drying facility for our crop in which farmers have their own share hold.
This initial trial crop will be sold on as biomass fuel to a Sicilian extraction plant. This sale will help cover the financial living costs of the farmers until our next stage in 2020 and the down-time will be used to provide any further education needed and increasing efficiency across the entire supply chain.
Ethical, sustainable and eco-friendly
It is incredibly important to us that we keep an ethical, sustainable and eco-friendly approach to every aspect of this process. Focusing on the wellbeing of not only the produce, but also the environment and local people involved at all stages. This particular region of Italy is synonymous with poverty and economic struggles which presents a spectrum of difficulties in the lives of these people. It was a joy meeting some of the farmers and experiencing the way they sustain themselves and work together with a full community spirit. We plan to revisit these sites in the future to help further the education and deliver more workshops as needed.
Once commercial growth starts, fully dried crop will be transported less than three hours away to a state-of-the-art extraction facility, using super-critical CO2 extraction methods. Here, we plan on focusing on cannabidiol (CBD) and cannabigerol (CBG), a non-psychoactive synthesised cannabinoid, achieved through the decarboxylation of cannabigerolic acid (CBGa). Current research into CBG shows analgesic, anti-inflammatory and anti-cancer properties alongside a list of other therapeutic benefits.
Once the extraction procedures have been completed, the finished product will be shipped to our manufacturing plant in Lincolnshire. Currently, all products are sent for independent third-party analysis to two separate certified laboratories. In the near future, we intend to invest in mass spectrometry apparatus to verify all this testing for ourselves and provide in depth per batch testing. This material will then be signed off and readied for use in manufacturing, wholesale and distribution for customers across the globe.
Passion in the product
With the CBD industry growing at an exponential rate and the acceptance and legalisation of hemp derived products now widespread, competition amongst brands is growing fierce.
Prices are being cut, quality and control tests are becoming more rigorous and branding and marketing are now more important than ever. For this reason, we have brought in more talent in the design and marketing fields, to help give your product the limelight it deserves. We can assist you in creating material for both print and digital marketing, including product photography, social media promotional content, booklets and so much more.
Manufacturing these products isn't just our livelihood, it's our passion. Your success directly translates into ours. So, take a seat, pick up the phone and give us a call.
Liam Chapman
Chief Financial Officer
Worldwide Suppliers Ltd
+44 20 3488 1807
liam@worldwidesuppliers.com
www.cbd-manufacturers.co.uk
This article will appear in the first issue of Medical Cannabis Network which will be out in January. Click here to subscribe.