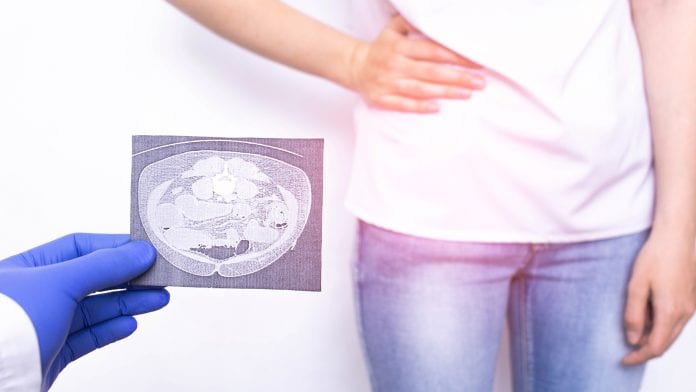 A new study has revealed the extent of unnecessary surgery faced by women in the UK suspected of having appendicitis.
A new BJS study found that young women in the UK face a high risk of appendicitis surgery following a wrong diagnosis – meaning normal, healthy appendices are being removed.
Appendicitis is the most common general surgical emergency worldwide, but its diagnosis remains challenging.
Risk of unnecessary appendicitis surgery
The study examined whether existing risk prediction models can reliably identify which UK patients with a low risk of appendicitis presenting to hospitals with acute right abdominal pain have appendicitis.
This largest worldwide multicentre study of suspected appendicitis in recent years included two-thirds of British hospitals providing emergency surgery (154 UK acute surgical units), making the findings generalisable across the UK. A total of 5,345 patients were included in the study.
In addition, comparative data were collected from 120 hospitals across Italy, Portugal, the Republic of Ireland, and Spain. The study showed that women had a disproportionately higher risk of hospital admission without surgical intervention, and that women who did undergo surgery had high rates of surgeries that removed a normal appendix.
Most risk prediction models were found to be unable to safely identify significant numbers of patients at low risk of appendicitis.
Diagnosis of appendicitis
The study found that the performance of ultrasound imaging for diagnosis of appendicitis was poor in both men and women, whereas CT was both sensitive and specific across all subgroups. It also revealed that although simple and complex appendicitis may represent distinct pathologies, some surgeons believed that delaying surgery may increase the risk of appendiceal perforation.
The authors noted: 'This leads to some surgeons having a low threshold for surgery, preferring for patients with equivocal presentations to undergo early appendicectomy rather than a period of clinical observation. This may result in potentially unnecessary operations (removal of histologically normal appendices) with associated postoperative morbidity.
'However, leaving a macroscopically normal looking appendix in situ may risk missing microscopic inflammation and is associated with an increased readmission rate. These conflicting considerations have resulted in variations in practice, with some surgeons routinely leaving a macroscopically normal appendix in situ.
'Improved preoperative diagnosis could potentially reduce both overtreatment and heterogeneity in practice.'
Corresponding author, Aneel Bhangu, PhD, of the University of Birmingham, said: "Appendicectomy is the UK's most common emergency operation. Our study shows the world's highest published rate of normal appendicectomy – that is, surgery for suspected appendicitis but the diagnosis is wrong, and a normal appendix is removed.
"The group most affected are young women and, every year, thousands of women aged 16 to 45 are suffering a sub-optimal experience in the UK."