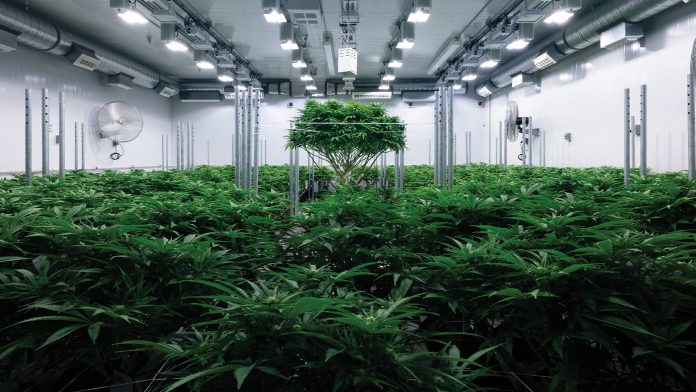 Insights from an extraordinary team leading the way in global medicinal cannabis cultivation, processing, branding and distribution.
The 89-year-old man that walked into the urological surgeon's office that day would have looked like any other older senior citizen if seen at a distance. It was only when you saw him walking hunched over and the grimaces on his face up close that you could tell he was in great pain. The man's name was Sam, and his son had brought him to Dr Mohamedali's office. He was looking for a new approach to give his father relief from his near-unbearable pain. This pain was the result of a combination of three back fractures and profound bone pain from prostate cancer.
The Fentanyl prescribed to him by his physicians made him constantly sleepy, in a daze much of the time, and did not work well with other medications Sam took for his tremendous back pain. He was also chronically constipated and unable to empty his bladder. Sam's son had brought him in to ask Dr Mohamedali if cannabis could potentially help control his pain and alleviate his symptoms more effectively.
It could. Within months of starting a gradual programme using cannabis, Sam was able to stop using all his pharmaceutical pain medications. In his case, cannabis had alleviated his symptoms more effectively than any other medications. He returned to swimming at the pool daily, going for weekly lunches with his grandchildren, and volunteering in the community.
Sam's story is one of many that Dr Mohamedali has recorded that attest to the powerful healing capacities of cannabis. As Dr Mohamedali (MD, PhD, FRCSC) became more convinced of the need for greater accessibility to medicinal cannabis, he decided to become the chief medical officer (CMO) at Zenabis. He joined a team of individuals who have the same perspective – a conviction that the medicinal potential of cannabis is too great to continue to be hindered by misinformation, a dearth of research, and inappropriate controls.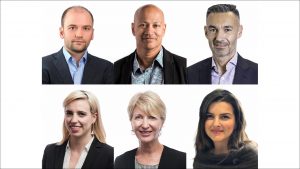 Courage of conviction
'Conviction' is a key word, as is courage. According to the Oxford Dictionary, courage of one's convictions is defined as being able to 'act on one's beliefs despite danger or disapproval'. Indeed, those who have worked to advance medicinal cannabis and establish it as a viable therapeutic option within the medical community have required courage of their convictions.
From our observations, conviction in support of medical cannabis is strongest in those who have the medical or scientific background to understand the potential benefits, and risks, of the cannabis plant.
It is stories like that of Dr Mohamedali and his patient that create this conviction and the necessary courage in those who have observed first-hand the potential for medicinal cannabis where alternatives have not been successful. Armed with this knowledge, they are best equipped to counter resistance and criticism with the necessary courage.
We are fortunate to have these types of individuals as part of our team at Zenabis. It is their unwavering belief and commitment in establishing the plant as a mainstream alternative for the symptoms of debilitating conditions that fuels our work every day. It is this commitment and work that has positioned Zenabis to participate as a leader in the medicinal cannabis industry.
Who is Zenabis?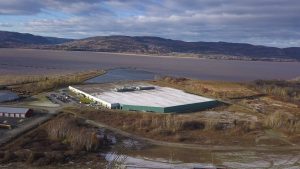 Medicinal cannabis for North American and global markets
"Zenabis Global intends to be a global cannabis cultivation, processing, branding and distribution business," said CEO Andrew Grieve.
"We intend to achieve our intent of becoming a global business by employing a 'ship, build or buy' strategy in every country where cannabis is legal. This does not mean that we require cultivation capacity in every country. Instead, we will employ a methodical approach to determining an appropriate strategic location for cultivation and processing (building or buying), and then ensure we have achieved branding and distribution (shipping) to every country where legalisation has occurred."
In discussing the specifics of how that strategy is to be implemented, Grieve added: "In order to meet this intent, we are pursuing agreements in a variety of countries around the world – from Latin America to South America and on to Europe. In order to be able to ship to those countries where it is not appropriate to build or buy our own cultivation or processing facilities, we are working to achieve EU GMP [Good Manufacturing Practice] certification at our three indoor cultivation facilities in Canada. These facilities will have a combined total of more than 50,000kg of annual production upon completion of their conversion for cannabis cultivation."
Including the additional design capacity of 426,000kg per annum from Zenabis' Langley facility, which is currently undergoing conversion for cannabis cultivation, gives Zenabis the potential to become one of the largest licensed cannabis producers in the world. The experience our management team has in agriculture, technology, pharmaceutical sales, consumer packaged goods, international distribution, branding and finance provides us with confidence that we can realise that potential.
Grieves added: "It will only be possible to achieve our vision of a global cannabis business by forging global relationships and building a global team. As a business, we are grateful that we have already been able to develop relationships with key partners around the world. In order to achieve our intent in building a global team, we will continue to evaluate and add team members both through transactions and through local hiring.
"While we already have a fantastic management team leading Zenabis Europe (based in Malta), we are currently looking for key team members in other countries in Europe and in Latin America and South America. When we look for team members, we look for individuals who share our values: excellence, responsibility, compliance, and delivery of stakeholder value. We strongly believe that these values are essential in building a successful global cannabis business."
Zenabis has 400 staff members across Canada and the expectation is that we will grow to 2,500 staff within the next year. This growth is fuelled by key partnerships such as supply agreements with large, national pharmacies like Shopper's Drug Mart and Pharmasave in Canada, which will make medicinal product lines visible to conveniently reach new and existing patients. Zenabis also has its own recreational brands of cannabis, with Namaste being the most notable. Our recreational cannabis products are distributed to consumers in select provinces across Canada through agreements with licensed government and private wholesalers and retailers.
The science behind the plant
Zenabis is uniquely positioned to carry out scientific, clinical and translational research. Our research team includes the aforementioned Dr Mohamedali, a clinical doctor with experience in science research and cannabis consultation, as well as a strong science team lead by Dr Natasha Ryz (PhD, MSc, BSc) as chief science officer (CSO), overseeing cannabis analytics, extraction, product development and research.
Analytic testing includes analysis of cannabinoids, terpenes, pesticides, heavy metals, residual solvents, microbes (bacteria, yeast, mould) and aflatoxins. Testing is essential for regulatory compliance in Canada, and we expect to see the same compliance requirements in international markets where Zenabis will establish itself as a premier cannabis provider.
Testing is also critical for optimising cultivation, maximising product quality, and for developing novel cannabis cultivars and products.
Dr Ryz noted: "There are over 100 cannabinoids found in the cannabis plant's trichomes, which are sticky resinous glands that contain cannabinoids and terpenes. There are over 100 cannabinoids unique to the cannabis plant, including Δ9-tetrahydrocannabinol (Δ9-THC) and cannabidiol (CBD). Terpenes are flavour compounds that give cannabis its distinctive aroma. Interestingly, terpenes have therapeutic applications and are thought to work synergistically with cannabinoids to target pain, inflammation, mood etc. Combining the terpene profile with the cannabinoid profile can provide a detailed chemical fingerprint of a specific cannabis cultivar."
The science team at Zenabis is working to determine which cultivars feature cannabinoid/terpene profiles that maximise the relief of certain conditions.
In regards to extraction, Dr Ryz stated: "It is primarily achieved through supercritical CO2, which is a safe method of efficient extraction using a clean, non-toxic solvent. Our processing capabilities include short-path distillation, which creates a high-value clear distillate from cannabis extracts. We are also setting up processing to produce THC and CBD isolates, as well as other cannabinoids that have therapeutic applications."
Establishing a process to produce THC and CBD isolates and ones for other therapeutic cannabinoids is an ongoing effort, and the aim is to use the product of our extraction for value-add products like cannabis oils, sprays, gel caps, vape pens, food and beverage products, topicals and more.
Dr Mohamedali explained further: "Zenabis is using sophisticated technologies in artificial intelligence and machine learning, advanced secure patient information storage, and years of clinical experience in cannabis consultations and education to deliver quality care to patients. Clinicians working with Zenabis understand that patients require a unique, personalised care delivery model that takes into account their genetics, environmental factors and other factors relevant to the patient.
"Furthermore, not only is it important to address the clinical condition at hand, but it is also equally important to provide wellness support to mind and body to prevent disease occurrences. Our science team is hard at work understanding novel cannabis strains and developing novel delivery systems to maximise treatment outcomes. Both the medical and science teams are strongly supported by the growing experts that are able to provide consistent medicinal cannabis."
Research funding support from Zenabis is combined with government and university funding to allow for important university-directed research, and translational research will provide unique formulations to create pharmaceutical-grade medications for international markets.
Lastly, the Zenabis Global Centre of Excellence strives to bring world-renowned clinicians and scientists together to exchange ideas that are intended to assist all companies in the cannabis space and medicinal cannabis industry.
This will promote the industry working together to advance cannabis whole-plant medicine around the world.
Quality assurance and GMP certification
Karen Parent is the chief quality and compliance officer (CQO) at Zenabis and has been involved in the regulated medicinal cannabis industry since its inception. When asked how Zenabis approaches quality control and assurance requirements as well as GPP regulations in Canada – and their GMP equivalent in the EU – she responded:
"In Canada, the regulatory framework directing authorised cannabis producers is referred to as the Cannabis Act. The regulations outline the requirements for licensed producers to establish, manage and monitor quality control and quality assurance systems to ensure consistent, safe cannabis products for medical and adult recreational consumers.
"One of the main requirements set out in the regulations is to comply with Good Production Practices (GPP) to embed quality into every step from seed to sale. Zenabis has utilised the subject matter expertise of in-house talent in quality, growing and manufacturing to develop a suite of standard operating procedures (SOPs). While GPP is the regulatory standard in Canada, Good Manufacturing Practice is the standard accepted in the European Union. GMP compliance demands a higher standard in the quality management system to ensure cannabis products are produced in a consistent manner."
Zenabis has committed to adopting EU GMP and intends to have each of its three indoor facilities compliant with these regulations. Zenabis recognises that an effective and efficient quality system promotes growth and sustainability in the fast-growing and changing cannabis market and the ever evolving medicinal cannabis industry. EU GMP certification will also allow us to move beyond the domestic market to a significant number of global markets where the medicinal use of cannabis is legal.
The European cannabis market
It is notable that the World Health Organization recently recommended that cannabis-CBD be moved from being a Schedule IV (most dangerous) to Schedule I (minimally harmful) substance. This will likely pave the way for radically different perspectives on the legitimacy of the use of cannabis for medicinal purposes; these shifts are already being seen in the European market.
2018 saw remarkable growth in the European medical cannabis market relative to preceding years. France has moved closer to creating legislation allowing for the regulated use of the plant, and countries like Germany, Italy, Denmark and the UK expanded on their current medical cannabis programmes. The management team at Zenabis believes that Europe will be the world's largest market for medical cannabis within a few short years, and we have the people, resources and financial backing to establish ourselves as a premier provider in this market.
Swiss cannabis expert Prohibition Partners' recent 'European Cannabis Report, 4th Edition' forecasts patient growth from 130,000 to 225,000 over the course of the current year in the region's three largest markets: Italy, the Netherlands and Germany. They also predict that the total market for medicinal cannabis could reach €58bn by 2028.
The report further predicts that Europe will implement a more harmonised legislative and regulatory framework that could be adopted across all Member States, rather than having the current arrangement where there is a varying patchwork of domestic regulations.
Zenabis has positioned itself to take advantage of the more favourable retail market conditions that should emerge from standardised frameworks. Our Zenabis Europe subsidiary is set up to participate in the European market by means of a joint venture with a reputable pharmaceutical manufacturer in Malta. Zenabis will have access to an EU GMP-certified production facility capable of producing various pharma-grade therapeutic cannabis products.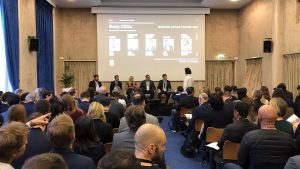 UK/EU market inroads and the medicinal cannabis industry
Rob Spiteri is the managing director for Zenabis Europe. When asked about the company's plans for entry into European markets, he stated: "Zenabis is one of the founding members of the UK-based Centre for Medicinal Cannabis, a non-profit membership body that aims to increase accessibility to medicinal cannabis in the UK. We helped with writing 30 recommendations for the CMC, with many of them based on our history treating patients over the last ten years. The CMC works in research, political engagement, key stakeholder management, education, public events and advocacy. Zenabis has been more than happy to share relevant insights for a number of these efforts based on our experience doing the same in North America."
Spiteri added: "Zenabis also made contributions toward the UK Centre for Drug Policies, as well as consulting with Crispin Blunt MP to help Parliament better shape their yet-to-be introduced medicinal cannabis legislation.
"We have provided knowledge and the understanding of systems that allow physicians to offer patients the most thorough consultations on their possible use of medicinal cannabis. We have also contributed to the UK Centre for Medical Cannabis information regarding strain selection, prescribing based around certain chemovars and our understanding of potential side effects and other contentious issues regarding cannabis use."
We will be ready and willing to reach out and share the same expertise with advocacy groups similar to the CMC in other regions of the EU when these opportunities arise.
Corporate and social responsibility
Zenabis is proud to have production facilities on Canada's East and West coasts. In addition to our head office and production facilities in Surrey, Delta, Pitt Meadows, Aldergrove, and Langley, British Columbia, we also decided in 2016 to set up a cultivation facility in the small village of Atholville, New Brunswick. In order to do this, we purchased and redeveloped a former yarn factory for large-scale cannabis cultivation.
May Nazair is head of licensing and communications for Zenabis, based out of Atholville. She speaks glowingly of what Zenabis has done there.
"Over the course of the past ten years, this small town had suffered numerous industry closures and job losses which significantly affected the local economy. When Zenabis first announced the acquisition of a facility for cannabis production, the local community, municipal bodies and provincial government opened their doors and their hearts to the company. Zenabis equally recognised the value of building strong relationships and partnerships with the town, surrounding municipalities and the provincial governments. These ties not only helped build the enterprise but also continued to strengthen the local economy.
"The province of New Brunswick has also acknowledged the significance of these relationships; they have been instrumental in supporting Zenabis. In 2016, Opportunities New Brunswick and the Regional Development Corporation, through the Northern New Brunswick Economic Development and Innovation Fund, each invested $2m (~€1.3m), for a total investment of $4m, to help Zenabis open its doors in Atholville. Opportunities New Brunswick converted $2m of this loan into equity in Zenabis, making Zenabis the only licensed cannabis producer in Canada, to our knowledge, that is partly owned by a provincial government. More recently, Zenabis received an additional $360,000 investment towards wage subsidies through the workforce expansion programme.
"In addition, a partnership was established with the local community college for the development of a 20-week cannabis cultivation course where students receive the opportunity to complete their work placement at the Atholville site to reinforce their learning. We have since hired many of these students, some of whom have moved into roles of greater responsibility and leadership within the company."
Zenabis has also partnered with three Frist Nations groups across Canada, a rarity amongst other licensed producers in the industry. These mutually beneficial relationships create unique benefits for all stakeholders. A range of communities, associations and governing bodies are now able to engage in the medicinal cannabis industry.
Again, these efforts are undertaken with a dual focus on both what is best for the company as well as what is best for communities like Atholville that can benefit from the positive economic impact of legalised cannabis. We are 100% committed to the success of Zenabis Atholville; it will be the success we envisioned years ago when we purchased the facility.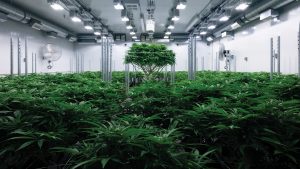 A very promising 2019 ahead
The remainder of 2019 promises to see many more major achievements for Zenabis. As mentioned above, we are all empowered by the courage of our convictions. This is paired with a genuine enthusiasm that is fuelled by changes in the perception of medicinal cannabis around the world. With strong management and science teams at the helm of the business and dedicated staff working at the company, we are confident that we can make a considerable impact in both the domestic and international markets, and the ever changing world of the medicinal cannabis industry.
The European market will be a significant part of this impact, and our role here in Europe will include education and advocacy as well as the provision of high-quality, safe and effective cannabis products and derivatives.
Robert Spiteri
Zenabis Global Inc.
roberts@zenabis.com
www.zenabis.com
Please note, this article will appear in issue 9 of Health Europa Quarterly, which will be available to read in April 2019.