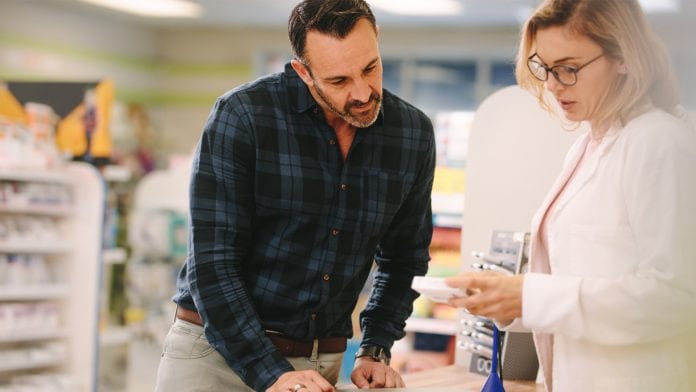 Anspec, the largest distributor of medicinal cannabis in Australia, is committed to ongoing development and innovation within the sector.
Australian company Anspec has been in operation for the past 28 years, both within Australia and exporting overseas; for 10 of those years we supported the pharmaceutical and medical supply needs of the entire Australian Defence Force and we have worked with numerous Australian Trade and Investment Commission (Austrade) initiatives to expand Australia's export markets. Since 2016, Anspec has been importing and distributing medicinal cannabis in support of the government's drive to increase access for doctors and their patients.
In March 2018 the Australian federal government radically improved access to medical cannabis through the Therapeutic Goods Association (TGA) portal for applications through the Special Access Scheme (SAS) category B pathway; and since then the government has continued to work with state authorities to continuously improve access – in many cases approval now takes only 20 minutes. This has supported an exponential increase in access for patients.
The government has further improved access by allowing experienced doctors to become Authorised Prescribers, thus removing the need to apply for TGA approval on a case-by-case basis. This can be a very simple experience for patients, who only need to visit their GP as normal in order to be prescribed medicinal cannabis where they need it.
Simple, fast and appropriate access to medicinal cannabis for doctors and pharmacists
Anspec enables its customers to order almost all of the largest brands in global medicinal cannabis online through a secure website, or simply by email, for next-day delivery nationwide. The portal simplifies the ordering process by providing pharmacies with access to a comprehensive range of high quality medicinal cannabis brands and products and allowing value comparison, while also reducing paperwork.
Anspec has accounts with 3,000 pharmacies and fills prescriptions for over 600 doctors across Australia. Through pharmacy ordering systems we can reach another 2,300 pharmacies. For pharmacies or Authorised Prescribers, opening a new account with Anspec takes moments and is free of charge.
Anspec is also responsible for exporting medicinal cannabis to the UK and Germany; and has the capacity to export to any additional country where the use of cannabis for medicinal purposes is legally permitted.
There are still challenges to overcome
Some recent commentators have tended to exaggerate the difficulty involved in accessing medicinal cannabis. A flood of companies more familiar with overseas recreational markets have caused some consternation among pharmacies and doctors while trying to enter what is now a mature market in Australia.
The real challenge for patients is finding a doctor knowledgeable on the topic. We suggest that patients speak with their local pharmacy, as they are most likely to know which doctors are most experienced in the field of medicinal cannabis; a patient guidance document is also available on the TGA website, tga.gov.au.
The next real challenge is for new doctors, who must learn how to use the products as part of their care of patients – again, the TGA has published balanced, comprehensive guidance documents for doctors on its website. There is also an excellent independent, doctor-to-doctor course, accredited by the Royal Australian College of General Practitioners (RACGP), which is available both through online sessions and face-to-face.
The final key challenge is that posed by driving regulations – while medicinal cannabis may be legal in Australia, the law still prohibits driving after consuming any quantity of cannabis, even if the driver is not impaired at all – but New Zealand has recently developed some excellent regulations, as has Canada, which would not be difficult to replicate or adapt.
Approximately 15,000 units of medicinal cannabis are sold each month in the legal Australian market according to government sources. We are also told that there is an additional illegal 'medical' market, with one illicit 'dispensary' claiming to sell 15,000 bottles per month. One report by Curtin University alleges that the market for contraband and counterfeit medical cannabis could be draining up to $4.6bn of taxpayers' contributions, mostly on policing and justice costs: this sounds like an easy cost-saving opportunity for our treasury.
Simplifying ordering with Anspec's online medicinal cannabis shopping portal
As Australia's largest medicinal cannabis distributor, Anspec is able to provide pharmacies with access to over 80% of all the medicinal cannabis brands currently available here. With a range of product types and variants available, Anspec have made it easy for doctors/pharmacists to compare and select products.
Anspec launched its online shopping portal in July, with the aim of simplifying the ordering process for pharmacies; and we are already receiving over 25% of our medicinal cannabis product orders via the portal. Anspec carefully developed the portal to offer a user-friendly experience for clinicians: it is structured to quickly gather all the required SAS and TGA information during the ordering process, thereby streamlining paperwork and reducing the complexity of the ordering process.
Anspec's Sales Executive and Account Manager, Amanda Kindl, explains: "Because of our staff's backgrounds in healthcare, pharmaceuticals and science, Anspec understands the needs of the pharmacies and doctors we serve; and it is our goal to assist them to make ordering these vital products as easy as possible."
The Anspec portal is free to use for pharmacists: all they need is an account with Anspec. Setting up an account is quick and easy; and provides pharmacies with instant access to the entire product range available online 24/7, together with invoicing, statement and account information. Pharmacists across Australia can access the portal by registering at here to open an account and begin simplifying the process of ordering medicinal cannabis products.
At Anspec, we continue to advise, educate and drive change to provide better access to medicinal cannabis products for patients. We are committed to ongoing development to simplify processes and to ensure that doctors and pharmacists feel supported in the work they do. This is why we continue to lead the sector as the largest medicinal cannabis distributor in Australia. The medicinal cannabis industry is already thriving; and it has much to offer the Australian economy for the future.
Peter Comerford
Anspec Pty Ltd
p.comerford@anspec.com.au
www.anspec.com.au
This article is for issue 4 of Medical Cannabis Network. Click here to get your free subscription today.