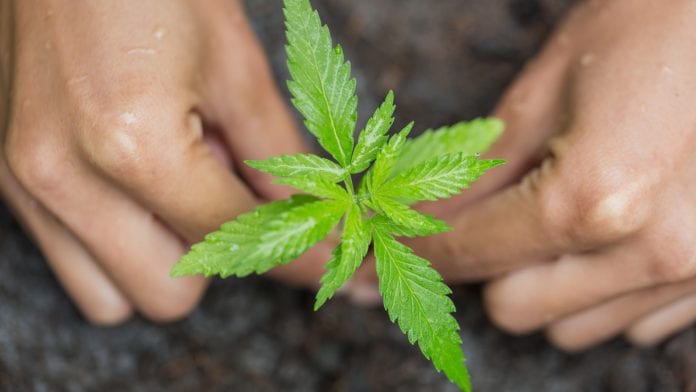 As the cannabis industry begins to heat up, companies are beginning to aggressively seek employees to fill positions.
Nearly two decades ago, cannabis was reintroduced into US states such as California, Oregon, Alaska, and Washington. Since then, states like Michigan and Illinois decided to legalise adult-use of cannabis leading to an increase in cannabis jobs.
The rapid expansion of the market is creating a large influx of jobs in America. According to a report by Glassdoor, there were a total of 1,512 cannabis jobs open in December 2018, increasing by 76% compared to the same period a year ago.
Cannabis jobs
ZipRecruiter highlighted that in 2017 the number of cannabis industry jobs grew by 445%, outpacing both the technology (254%) and healthcare (70%) industries. Furthermore, following the legalisation of hemp-derived CBD products, industry experts noted that the job demand continued to grow.
HempStaff, a hemp and cannabis recruiting firm, mentioned in March that 80% of its job listings are for upper-level positions such as Chief Financial Officers and accounting managers. However, HempStaff Chief Executive Officer James Yagielo also noted that as hemp factories begin to ramp up production rates, companies will need "factory line people, machinists and other types of workers."
Additionally, positions such as accountants, lawyers, IT specialists, financial experts, researchers, and lab technicians are also in high demand. Glassdoor noted that brand ambassadors and sales associates each accounted for 5% of total cannabis job openings in 2018, which represented the largest shares for individual positions.
On the other hand, the overall professional and technical jobs accounted for 53% of the job openings. Glassdoor also mentioned that the discrepancy is largely due to the wide range of available positions.
A growing industry
However, as the industry continues to develop, various job positions are expected to see larger demand as businesses strive to comply with regulatory matters. As a result of the growing workforce, Fortune Business Insights projects that the global cannabis industry will grow from USD 10.6 Billion in 2018 to USD 97.35 Billion by the end of 2026.
Additionally, the market is anticipated to grow at a CAGR of 32.6% during the forecast period.
In March, Leafly reported that jobs for the legal marijuana industry totaled 211,000 full-time workers, with 64,389 of them being hired in 2018 alone. While the data does not include employment statistics after the passage of the US Farm Bill, Leafly Deputy Editor Bruce Barcott said jobs in both industries should be comparable.
Joy Beckerman, President of the Hemp Industries Association, says that jobs for the hemp industry will dwarf the marijuana industry. Specifically, many companies are looking for employees in the hemp industry because of the looser regulations for the plant. Now, notable companies such as Amazon, CVS, and Walgreens all sell hemp-derived CBD products nationwide.
At the large scale that these companies operate at, wholesale bulks of product are often required in order to meet consumer demands. Therefore, jobs such as cultivators, packagers, testers, and deliverers are set to be in high demand. "Job creation is going to happen in every economic bracket," said Erica McBride Stark, Executive Director of the National Hemp Association, according to CNBC.
"The hemp industry will create high-skilled management jobs, labour-type jobs and everything in between," Stark said. "It's going to touch all of society."