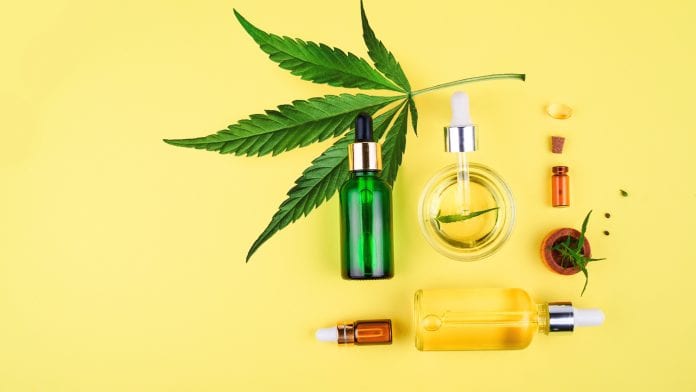 Most regions that have approved medical cannabis typically see doctors prescribe CBD-based medications to their patients.
CBD's therapeutic benefits have thrust the compound into the spotlight in recent years, with the FDA acknowledging that CBD can possibly become a legitimate alternative medical treatment to a number of traditional therapeutics.
However, the agency is requiring researchers to provide more data on the efficacy of CBD in order for CBD to become an approved medicinal treatment, prompting them to conduct large-scale clinical trials.
Liam McGreevy, Chief Executive Officer of Ethnopharm, a European cannabis company specialising in genetics and distribution, said: "As legislation expands rapidly worldwide, the volume of efficacy data is growing, as are legitimate clinical trial studies.
"This data will enable us to better understand the effects of the various cannabinoids and terpenes, their synergistic effect and how their impact links to the individual's genetics or biomarkers. This data is key to understanding the most effective combinations and strengths for various conditions, moving towards targeted personalised medicines."
Did you know that Medical Cannabis Network is partners with Ethnopharm? Click here to find out more about Ethnopharm's expertise in ensuring cannabis products are compliant, and brands are competitive.
CBD's therapeutic benefits
As the cannabis industry continues to develop, lawmakers and federal agencies are actively working towards expanding the market.
Recently, the US Department of Agriculture (USDA) provided an update on its interim final rule process for hemp. According to the USDA, hemp production in the US has seen a resurgence in the last five years; however, it remains unclear whether consumer demand will meet the supply.
High prices for hemp, driven primarily by demand for use in producing CBD, relative to other crops, have also driven increases in planting. As such, producer interest in hemp production is largely driven by the potential for high returns from sales of hemp flowers to be processed into CBD oil.
After extensive consultation with the Attorney General, the USDA issued the following interim final rule to establish the domestic hemp production program and to facilitate the production of hemp, as set forth in the 2018 Farm Bill: The USDA upholds the 0.3% threshold as out of its jurisdictional hands as written into the law. Furthermore, the lack of remedies for testing noncompliance raised suggestions that farmers be allowed to ship to processors who could remove the THC to keep the crop viable.
Another subject of worry was the requirement (as described in the Federal Register) that laboratories be certified by the Drug Enforcement Administration (DEA), and crops tested within 15 days prior to harvest. Yet, by the end of January, only 44 labs existed to support more than 16,000 licensed farmers.
Accordingly, the industry expects to remain bureaucratically constrained after other fundamental supply-chain bottlenecks limited output and producers' ability to bring their crops to market.