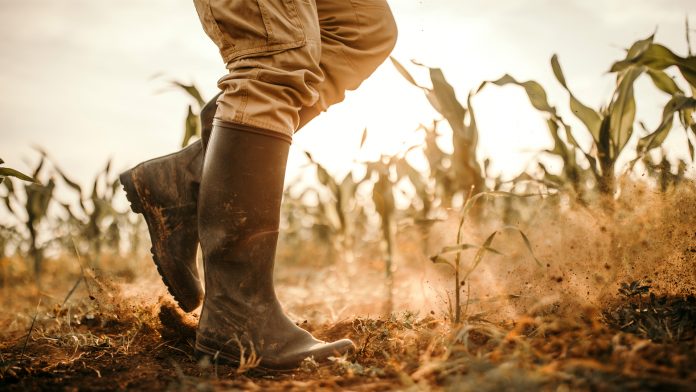 Quantum BioMed Farms PLC is pleased to announce the acquisition of Glenbrook Farms and their 14 acres of land – perfect for cultivating cannabis.
Quantum BioMed Farms PLC, a public UK company, is delighted to announce that Quantum BioMed Farms Ltd, based in Ireland, has executed a binding Long Term Lease and Purchase agreement to acquiring 100% of Glenbrook Farms 14 acres of cultivation land, with 351,650 sq ft of enclosed Greenhouses, along with all the outbuildings, located in Clare, Ireland.
Quantum Bio Glenbrook Farms is Sativa L Industrial Medicinal Hemp based cultivation and extraction business in the growing medicinal CBD pharma and cannabis markets in the EU, North America & Latin America.
Location, location, location
Located in Eastern County Clare in the heart of Western Ireland's agricultural farming, the multi-stage Hemp growing project will comprise of the following:
An initial number of greenhouses which will have a total cultivation area of over 351,000 square feet in a climate controlled indoor atmosphere that can produce over 3 crops a year, and soon, a future laboratory, a fully enclosed greenhouse for Seed Hybrid culture, hemp oil and CBD processing, distillation & packaging, micro-propagation;
An option to expand to an additional 302 acres or 1,393,920 square feet of rich open air cultivation; and
The possibility to expand to additional large-scale acreage of cultivation in the form of individual Joint Ventures with the numerous private farms in the immediate area.
The three licenses in progress all include the following:
Extraction and manufacturing;
Cultivating cannabis with under 0.2% THC; and
Non-psychoactive cultivation and processing, all inclusive of scientific research, domestic, EU sales and export modalities.
Quantum Bio Farms Group cultivating cannabis
Quantum Bio Farms Group Bio-Pharma and Cosmetics Division, is focused in developing, marketing and selling the best CBD infused-medicinal & cosmetic formulations on nutraceuticals and natural medicinal foods, veterinary pet products and organic skin care cosmetics. With the products being aimed primarily towards the EU, North American & Latin America target markets.
An essential component of the strategy of delivering safe, 100% auditable medicinal and cosmetic products, is to ensure total control over the genetics, the cultivation and the processing of the essential oil extracts.
To build standards of an EU GMP Certification of a CBD Essential Oils extraction facility, Quantum will be constructing a total Pharma Lab and Clean Room, on their Glenbrook Farms in the County Clare Quantum BioMed Farm.
In addition, Quantum will be implementing the ability to trace and fully audit the process from seed to cultivating cannabis, to medicine, to plate, and through a vertically integrated blockchain technology.
It is important to note that the strict regulation of the Irish Health Departments legal regime for cultivating cannabis will only allow for the export of extracts and finished goods destined for the EU, North American and Latin American markets.