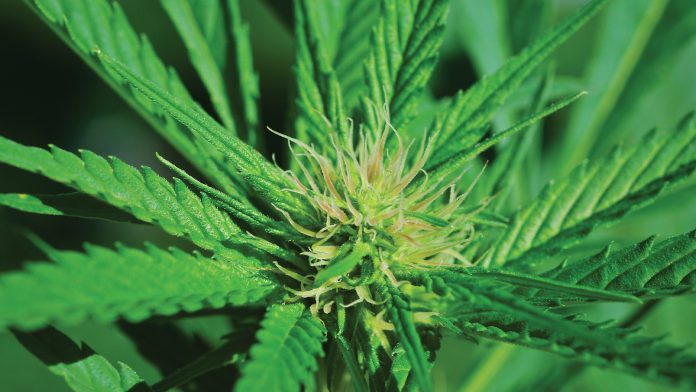 Green Brothers aims to be a global actor in the pharma-cannabis industry by spreading standards of high-quality CBD products worldwide.
Driven by perfection and quality, Green Brothers have the mission of bringing awareness and sensitise society about the multiple therapeutic benefits of CBD cannabis, along with providing high-quality CBD products.
The great 'Green Rush'
The 'Green Rush' began in 2015 when growing industries and businesses in United States started offering CBD derived products to their customers. The perspective of cannabis was rapidly changing in peoples' eyes. Pills, creams, oils and a wide range of CBD related items were introduced to the market. As for any trend developing in the actual market, growth tends to be very rapid at the beginning, but the CBD industry maintained its steady rise throughout the years becoming one of the most successful and interesting industries in the United States with potential to expand to several other counties in Europe, Asia and Latin America.
Fast-forward to 2019, the CBD commerce is booming around the world, and an entire industry is being built around CBD or cannabidiol. New companies are founded every day with the intention of profiting from this thriving industry. The potential to help and improve peoples' lives drives the passion. The legal cannabis market is set to grow, particularly following recommendations from the World Health Organization (WHO) to reschedule cannabis, and increase nations' access to medical marijuana, as well as conduct more research on its public health effects.
However, people are not yet well-informed about the myriad of CBD health benefits due to the persistent stigma on cannabis. In addition to educational barriers, there's almost no quality control of products in the market and the lack of government involvement is astonishing. Governments are currently not providing stable law enforcement to guarantee a solid business development for professionals and security for CBD users. In this unstable scenario, the rapidly growing CBD industry will continue to attract more and more investments in the near future becoming an influential business sector that needs serious and stable regulations.
According to the World Health Organization, no public health issues have been associated with CBD usage, and there is no evidence to suggest that regular use of CBD products can lead to addiction. One of the most notable characteristics of the CBD market is that CBD-infused products constitute one of the widest arrays of products of any herbal supplement.
The many faces of CBD
CBD is not only found in oils and soft gels, but also candies, vape pens, baked goods, capsules and tablets, beverages, skin care and pain creams, cosmetics, bath bombs, patches and sprays. CBD is famous for the promise it holds for treating treatment-resistant forms of childhood epilepsy and health issues.
Therefore, a large number of clinical trials, testing the efficacy of the use of CBD in human epilepsy patients are, nowadays, underway. There is evidence, namely: animal studies and in vitro experiments, that CBD may have neuroprotective, anti-inflammatory and pain-relieving properties. CBD may also help as a potent therapeutic complement for the treatment of motivational disorders like depression, anxiety and even addiction.
CBD may also help reduce chemotherapy-induced nausea and vomiting, which are among the most common chemotherapy-related side effects for those with cancer. Though there are drugs that help with these distressing symptoms, they are sometimes ineffective, leading some people to seek alternatives. A study of 16 people undergoing chemotherapy found that a one-to-one combination of CBD and CBG administered via mouth spray reduced chemotherapy-related nausea and vomiting better than standard treatment alone.
Though CBD has been shown to help reduce symptoms related to cancer and cancer treatment, and may even have cancer-fighting properties, more research is needed to assess its efficacy and safety. Though there is much to be learned about the efficacy and safety of CBD, results from recent studies suggest that CBD may provide a safe, powerful natural treatment for many health issues.
Decennary of cannabis prohibition may lead some to assume that the therapeutic benefits of CBD are a late discovery, that's not accurate. CBD has a long and rich history in society. Humans have been harvesting cannabis plants since almost 4000 years BCE.
In the 16th century, scientists and physicians began studying the therapeutic benefits of cannabis plant. Later on, when scientists extracted cannabidiol for the first time and proved that CBD is a non-psychoactive molecule of the cannabis plant, research and the legal battle for CBD began. Nowadays CBD is legal, and it can be reviewed as an organic alternative of common painkiller treatment. However, due to the lack of education and durable law enforcement, CBD in some cases is considered by public opinion as an illegal drug. Fraud and unprofessional business are flooding the market as stable control and defined dosages of CBD and THC are not yet available, thus creating a negative impact for trustworthy CBD companies and responsible customers, and raising questions and doubts around this new industry.
The differences between CBD and THC
The growth of this market has allowed the formation and proliferation of specialised shops everywhere, where information and suggestions of CBD-derived products and dosages are obtained, but despite the fact that the CBD trend has been underway for years the situation is still not clear: marijuana as a plant remains illegal, whereas one of its basic compounds, CBD, is not.
One must understand the intrinsic difference between CBD and THC molecules. CBD and THC both found in the cannabis plants, are two tiny molecules that belong to the family of cannabinoids. There are more than 113 isolated cannabinoids found in the human body. Cannabinoids are well-known to interact directly and indirectly with the Endocannabinoid system in the human brain by coupling with small proteins called receptors present on the surface of the human brain, where they start producing a range of health benefits.
CBD or Cannabidiol as opposed to THC does not have psychoactive properties, therefore, it does not produce hallucinations or paranoia. Indeed, CBD has been used to treat epileptic patients by decreasing seizures 20-fold. It is important to notice the 'entourage effect' produced by the synergy between other cannabinoids such as CBG, CBN, flavonoids and terpenes with CBD. The therapeutic effects of CBD are well understood in the scientific community, thus, to provide the benefits one must not exceed 0.2% concentration of THC otherwise it is considered an illegal drug.
While CBD is considered as legal, there is a fine line between a product that respects the rules of THC concentrations in the existing market and those products who do not.
For example, CBDA is the acid-form of CBD naturally occurring in the plant which needs to be activated through decarboxylation to become the active molecule CBD. THC works like this. Starting from THCa, acid-form, it becomes THC through the same process.
Thus, the total quantity of THC must consider the amount of THCa before it becomes activated. By working extensively to bright up this grey area in the industry and educate the market, the Swiss CBD company Green Brothers works largely to provide premium products with related safe certifications and lab reports to inform clients about the legality and the real composition of their CBD goods. Green Brothers performs extensive quality control tests and cannabinoids analysis to ensure every product launched in the market satisfies every premium standard.
Attaining high-quality CBD products
Leading the Swiss cannabis industry, Green Brothers is active in CBD flowers production, extraction and product/brand development. The company is known to have a solid reputation and performs its B2B activities worldwide. Expert in international sales and logistics, Green Brothers also bases its competitive advantage on service quality, transparency and authenticity by being 100% Swiss made.
The cannabis industry is not limited by opportunities, and this is why Green Brothers push investments forward in various activities. In order to keep control of the production, and build customer loyalty, this CBD company has set a vertical integration strategy which can be traced from the seed to the final product. The unique management style of Green Brothers brings all large portions of the supply chain under a common ownership and corporation. This integration and expansion are desired because they secure the supplies needed by the firm to produce its own product, control the quality and manufacture and market needed to sell the product. The result is a more efficient business with lower costs, more profits and a safe and lab tested CBD-derived product with premium quality.
Green Brothers owns a 1000 square metre in-house facility, where indoor low-THC and CBD-rich flowers are grown. The growing facility and techniques used by their master growers are at the cutting-edge of the technology in order to provide customers the best indoor CBD flowers. The company owns as well, an outdoor facility of 27 hectares, used to grow BIO CBD hemp to supply their own extraction lab with Swiss 'biomass extraction material' that once manufactured and transformed will become the main ingredient of their premium CBD products.
Using organic fertilisers and sourcing water from a local Swiss mountain spring to protect and sustain the land, Green Brothers' goal is to avoid waste, prioritise people's well-being and protect the local environment. Green Brothers aims to provide a sustainable platform by leading the cannabis market in Switzerland with the safest possible best-practices.
Currently in GMP process, the company's extraction laboratory is built under sanitary requirements of the maximum grade. Green Brothers uses the latest technology in chromatography and separation to obtain the purest forms of isolated CBD and other phyto-cannabinoids. The company is constantly developing new scientific methods to ensure and to provide customers safe products that respects Swiss-made standards.
The best-known pharmaceutical manufacturing standard is GMP, or Good Manufacturing Practice. GMP is used worldwide when working with standardised pharmaceutical compounds and to apply this quality standards to cannabis, Green Brothers decided to build an extraction laboratory that fully complies with GMP and GAP certifications with the objective of distributing its extracts as API (active pharmaceutical ingredient) in the Swiss pharmaceutical market. Integrated quality assurance and GMP programs give assurance that we can provide safe product to customers and consumers as well as delivering high quality products and services in a consistent basis.
In addition, Agricultural Production of Herbal Medicines (GAP) ensures the quality is maintained throughout the supply chain from seed to sale. Active ingredients are extracted under GMP conditions to produce and oil with approximately 50% cannabinoids. This extracted oil can then be further refined to remove plant material, lipids, chlorophyll and concentrate cannabinoids. GMP ingredients are then sold as wholesale products for B2B activities, or further formulated into final product forms such as oil tinctures, tablets, capsules and topical products.
Proactivity is a crucial driver factor in the CBD industry, which is why Green Brothers invests heavily in cannabis R&D: Research and Development to improve its service and develop new products. While the research team works to discover new benefits of cannabinoids on human health, the breeding team focuses on developing and improving Green Brothers' owned genetics in order to reach the highest Cannabidiol levels and the most interesting flavonoid and terpene profiles.
Focusing its activities in pharma, cosmetics, food supplements and therapeutic herbal goods, Green Brothers has developed multiple brands throughout the years.
The world of the Green Brothers
Regarding B2C activities the Sixty8 brand was established to accommodate the demand of several CBD markets, with a focus on specific consumption requirements. Back to the French Revolution of May 1968, Sixty8's identity led to the hippie movement and conveys a 'back to freedom' message. The brand communicates a 'peace & love' authentic, simple, but also revolutionary message. Regarding the immediate future, Green Brothers is about to launch its new CBD brand and wishes to penetrate the sports industry.
Partnering with athletes and doctors in order to accomplish this exciting project, the product line is at its final stage of creation and will soon be available everywhere in Europe. Also active in the beauty and cosmetic industries, Green Brothers emphasise the use of organic formulations in the creation of new cream/balm bases in the scope of skin and eye care.
Green Brothers places major emphasis on market education and on offering the best customer service, which is a critical success factor in this specific sector. Believing that a qualitative product is not enough to meet customer expectations, the CBD company emphasises its efforts in giving its partners the highest possible quality of service in the cannabis industry. Green Brothers master logistics and guarantees customers fast and safe delivery, including customs clearance process and delivery insurance.
If you want to learn more or if you are interested in working with Green Brothers, please contact the company directly by e-mail: info@greenbrothers.ch
Herminien Porta
CEO Founder
+4 1794700198
info@greenbrothers.ch
www.greenbrothers.ch
Please note, this article will appear in issue 10 of Health Europa Quarterly, which will be available to read in July 2019.