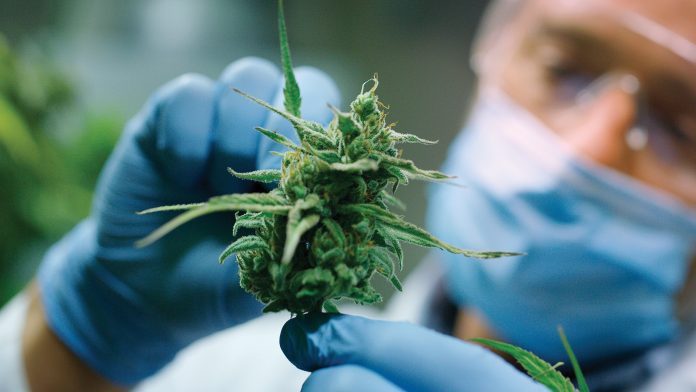 What do you know about the first medical cannabis company to receive approval of psychoactive strains by the Colombian Ministry of Agriculture?
A Canadian registered medical cannabis company with its roots firmly in Colombia, medcann is dedicated to a long-term strategy to be a fully integrated medicinal cannabis company. We have a particular focus on therapeutic solutions to improve quality of life in a wide range of conditions. We believe this pathway starts early with our agricultural and production approach and driven by our industry leading experts.
This is led by a robust R&D strategy and supporting education and training for health-related professionals. We believe there is a need to ensure patients have access to the right treatments with a quality product and clear guidelines for the use of cannabinoid products.
We recognise our duty to the social and economic improvements we can bring to the cultivation region in Colombia. We are also fully committed to compliance ensuring that at each stage we are fully in line with regulatory and legal requirements and supporting industry wide efforts to correctly position these agents in the range of treatments for pain and other therapeutic targets.
Global leaders on outdoor cultivation
medcann's ambition is to become one of the predominant global players in the large-scale production of cannabis for medical use. The vertically integrated Company, controls genetics, cultivation, manufacturing, research and development and exports of its high-quality and value-added products.
We benefit from our incomparable conditions of inexpensive production in Colombia, which we believe will shape the worldwide cannabis industry soon. The government understood the economic potential of this booming sector and has developed a sound legal and regulatory framework for commercial cultivation, production, extraction and distribution.
Thanks to Colombia´s climate, medcann is one of the pioneers in the country growing cannabis outdoor and is saving on the high energy cost for artificial lighting, water and construction costs, which are necessary in other geographies where the norm is indoor cultivation.
Additionally, Colombia also features a large pool of knowledgeable and experienced labour, which are a key part in supporting the rapid growth of local companies. These companies are also partnering with hospitals, universities and researchers to better understand the needs of patients and the potential of medical cannabis to meet those needs with effective, affordable and compliant medical-grade products. This new ecosystem will solidify Colombia´s position as a world leader in the industry and medcann is leading the charge.
Challenging the cultivation paradigm
At medcann we have taken a different approach to cultivation than most of our global competitors; we recognise cannabis as an agricultural crop, as opposed to a purely horticultural one. As our end product is not flowers but rather refined medicinal extracts, we work at bypassing horticultural inefficiencies by selecting and developing the most promising cultivars to sow vast tracts of land similar to the way corn is planted and processed.
Colombia is one of the few equatorial nations to permit the production of cannabis for medicinal purposes, and as such is well-positioned for year-round cultivation in fields. As we can plant and harvest year-round, capital intensive machinery such as seed drills and combines can be used daily, as opposed to just seasonally as in higher latitudes. In the pursuit of the most affordable, commodity cannabinoids Colombian field grown is well-situated to saturate the world market.
We have a significant collection of genetics from around the world, comprised of both landraces and modern hybrids, for various chemotypes, including ones strong in minor cannabinoids. Our propagation centre includes the use of various tissue culture techniques, and our R&D program leans heavily on marker assisted selections. Small gains in genetics can equal big gains in production, and we are never done improving the lines we have chosen to work with. We will endeavor to remain ahead of the pack with constant improvements to our agricultural strategy which includes a strong commitment to improving the land through farming biologically.
Once regionally acclimated desirable cultivars are identified, we can expand rapidly through lease-to-own contracts on neighboring farms, allowing us to grow a crop on land before we buy it. The first crop more than pays for the land, many times over. There is limitless potential for mechanised agricultural expansion in the very flat region that we have chosen for our first production facility. The scalability of this project is very compelling, as we cannot even conceive of the volumes necessary to affordably satisfy worldwide demand for various cannabinoid medicines.
Smart growth strategy
medcann has executed its strategic plan conservatively with a step by step use of investor cash and capital. We have accommodated our investments to reach the stage of legal development in Colombia, while protecting the key areas to continue at the forefront of the local industry evolution.
Our company has continuously demonstrated the ability to navigate in the strict regulatory landscape and in 2018 got the first psychoactive strains ever approved by the government, which was a major milestone in the development of the Colombian cannabis industry.
Our vision is to become the licenced producer with the lowest cost of cultivation per gram of dried flower harvested with higher yields per plant than our local and international competitors, as well as one of the largest worldwide genetic banks with IP protected unique varieties. Together with our relentless focus on continuous improvement to develop the best strains worldwide, we will be in the position to deliver global industry leading inexpensive production. Our geographical situation will also allow us the potential for easy and cost-effective exportation of low and high yield THC and CBD extracts to US and Canada markets.
Developing strategic partnerships
Governments are opening up at a relatively high speed with regulations and attitudes changing and barriers to medical cannabis research are finally coming down. However, there are still numerous challenges ahead and the industry in certain parts is already extremely competitive. When supply and demand normalise in the near future, only those companies with a clear vision, a top team, a disciplined execution and a sustainable competitive advantage will survive. medcann is well equipped to maximise the opportunities in each and every market that decides to legalise medical cannabis.
One important pillar of our expansion plan is the correct execution of strategic alliances in the different parts of the value chain. We aim to partner with leaders in genetics and product development of medical products to create the highest quality solutions in selected therapeutic areas.
Through different types of partnerships and working closely with the medical community, medcann will support trials and research and development of treatments that can alleviate the symptoms of patients with unmet needs.
We have several initiatives underway in different countries and treating different pathologies that will be communicated shortly. We are proud to collaborate with reputed international researchers in cannabinoids that have been working for many years to prove the efficacy and legitimacy of cannabis- based products.
One of the main assets of our company is the team. We have been able to attract a pool of extraordinarily talented professionals from different industries (from pharma to agricultural and consumer goods). This international team brings an invaluable expertise to succeed not only during the initial development phase but also during consolidation.
The team has designed a powerful strategy that starts with a wholesale and B2B model leveraging the cost advantages of Colombia. This will be followed by a mid-term plan to develop consistent, quality medicines, with the optimal combination of cannabinoids and administration routes.
As part of our strategy we are also developing specific solutions for the mainstream CBD industries. Once regulations are clarified and unified, we envisage a rapidly expanding CBD market (from edibles to personal care products) that will demand high amounts of high-quality derivates. medcann can escalate operations at an extremely fast pace, and through a strong distribution network will guarantee the right products at the right time wherever they are requested, globally.
Medicinal cannabis, hype or reality
The Research & Development department of medcann is developing a primary approach to pain and, in particular, chronic pain. However, we are widening our pre-clinical horizons to include other targets such as CNS (Alzheimer's, Parkinson's and Huntington's disease). Our aim is to use these studies to develop clinical trials focused on specific therapeutic indications.
As a company we are focused on our medium and long- term sustainability in the medicinal cannabis industry with a product of quality proven in the clinical setting for the selected indications. Our range of strains and genetic expertise will allow us to identify optimal strains producing consistent and identified amounts of cannabinoids, terpenes and other natural products.
We believe we need to clearly differentiate the medical use and the recreational use of cannabis, and the best way to achieve that is with rigorous scientific and medical research. It is our belief, that the cannabis industry has a duty to demonstrate that cannabinoids are an effective treatment for specific diseases whether as individual agents or in combination. They should also have consistent efficacy and safety profile.
The ultimate aim would be to add the cannabinoids to the list of effective treatments for pain and other illnesses and clearly situated in the right category. In many cases we are not looking to cure the disease but control some of some of its symptoms, and different cannabinoids may have different qualities dependent on the disease and symptom.
One of the main issues until quite recently has been the categorisation of cannabis in the most restrictive schedule by the FDA and UN. This has limited the access to clinical research, resulting in a shortage of randomised controlled trials demonstrating efficacy and safety.
The publication of The National Academies of Sciences, Engineering, and Medicine reviewing the overall status of proof of concept highlights the advantages of cannabinoids as well as the shortfall in information required to convince in particular, the medical community.
There are also opportunities to look at data capture and meta-analysis as the widespread use of cannabis allows us to capture a broad range of data that can help guide us to future trends and requirements.
medcann is committed to the furthering of cannabinoids as suitable treatments and will continue to investigate options working closely with our prestigious scientific and medical board.
More about medcann
medcann's commitment to experience and diversity in its management team
Our production management team synergistically combines the experience and knowledge of executives from large agronomical companies and expert cannabis growers.
Their world class quality and experience in processing and agronomy constitutes a significant competitive advantage compared to other similar projects in the industry. This includes more than 15 years of experience at international handling large-scale growing operations in Europe and Latin America.
medcann also works with internationally renowned experts in breeding and cultivation of the cannabis plant, with competence and expertise in outdoor cultivation operations, working with a team of agronomists who account for more than 75 years o fexperience at an international level, handling large scale multinational companies.
On the healthcare side, medcann's management team demonstrates proven expertise in pre-clinical, clinical research and clinical trials management. This includes the experience of driving a new drug or device from conception to its marketing authorisation by the FDA / EMA, as well as the right skills to support research initiatives with professionals, institutions, foundations and universities. Additionally, senior executives from the pharmaceutical and medical technology industries contribute their experience and broaden knowledge on different aspects such as government relations, market access and health economics. Also, implementing growth initiatives with large retailers, optimising manufacturing processes, and developing new business models.
We also collaborate with experts in extraction and analytical processes, in multilateral banking and international Law.
The industry challenges require a strong team capable of dealing with multi-stakeholder initiatives, government regulators, healthcare professionals, researchers, patient organisations, political and social players, industry associations, advocacy groups and partnerships and alliances, in order to provide a favorable environment to maximise patient access.
medcann recognises and defends the identity, uniqueness and dignity of all the people that make up its organisation and stakeholders. In its commitment to diversity and inclusion as a competitive advantage for the performance in any company and a factor of success, medcann strives every day to incorporate both values to our organisation since its constitution. As an example of this, medcann's goal is to ensure gender diversity in its workforce in terms of parity.
Responsibility, Ethics and Integrity
Advanced social strategy
medcann aims to add value to the communities in which it operates and to contribute to society as a whole.
Collaboration with governments and local authorities, working with small and large-scale farmers in geographical areas with limited access to sustainable industries. Our activities promote policies and initiatives that favour and protect health and equity in people's access to therapeutic solutions. These are core to the objectives that medcann has set to achieve sustainable, productive economic development.
Our commitment to the environment
Our project is based on 100% natural and sustainable agricultural operations resulting in the extraction of active high-quality compounds of pharmaceutical grade. Our crops take advantage of the exceptional natural conditions that Colombia offers in terms of temperature, humidity, stable light cycle 24/7, energy and water consumption. Obtaining energy for production is projected through renewable sources with a focus on photovoltaic panels and biomass. medcann aims to generate the smallest carbon footprint and the least possible impact on the environment in all our operations.
Ethics and Integrity
We are fully committed to ensuring ethical, comprehensive and transparent behavior in all our activities including our interactions with health professionals, patients, government representatives, institutions and organisations, technology partners and investors.
We firmly believe in ethics and transparency as the only possible way to ensure sustainable development
We must recognise that a number of different institutions are not yet fully prepared for the paradigm shift that the medical applications of cannabis and its derivatives involve. That is why we are also committed to raising awareness on the benefits for health and quality of life. This supports the creation of a regulatory framework that facilitates patients' access to innovative and efficient therapeutic solutions.
This commitment will always be based on robust scientific evidence and consensus with
health professionals.
The commitment to research and the generation of robust evidence, although essential, is not enough. It is also necessary that this emerging industry devotes efforts to contribute to the training and education of healthcare professionals, policy makers, regulators and all the stakeholders involved. This way we will achieve the incorporation of cannabinoids into the therapeutic toolkit of the world's health systems for the benefit of the patients that need them to improve their health outcomes and their quality of life.
In everything we do we must remember patients come first.
Jon Ruiz
CEO & Co-founder
medcann pharma
info@medcann.com.co
https://www.medcann.com
Please note, this article will appear in issue 10 of Health Europa Quarterly, which is available to read now.