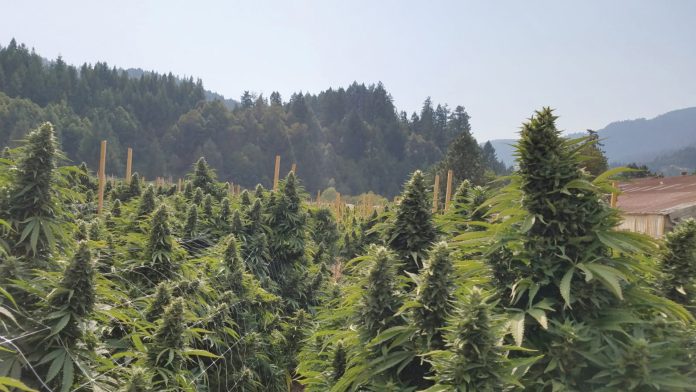 Phytropica is a research focused company committed to creating solutions for healing people and the planet – could medicinal plant production help achieve this?
Here, Sara Barbosa of Phytropica talks about the dynamics of the company, emphasising the new standards for medicinal plant production in Colombia.
After years of existing in a legal and scientific exile, cannabis is finally finding its time in the light of legal acceptance. Phytropica is taking these newly legalised opportunities to create differentiated products and services through the development of efficient and productive models that are standardised, scientific and sustainable. Phytropica is committed to using ongoing research and evaluation to promote the highest quality medicine using efficient and clean agricultural and manufacturing techniques. We are a fully vertically integrated company with a full suite of cannabis licences in Colombia, which allow us to develop all aspects of cannabis production and research.
We are riding a wave of interest and awareness of how powerful cannabis is medicinally, and how it contributes towards the awareness and appreciation of other phytomedicinal plants and their synergies.
As consumers and part of the web of life on the planet, we should remember that while almost 50% of all pharmaceutical drugs are derived from plants and half of those from South America alone; only 5% of known medicinal plants in South America have been studied for their medicinal benefits. Fortunately, the knowledge is still alive in the land, being held through the indigenous medicine traditions and the study of ethnobotany and ethnopharmacology.
These continue to far surpass western medicine in the knowledge of the use of medicinal plants and their extraordinary diverse and complex interactions of medicinal compounds. We develop productive and efficient models that go the extra mile in quality, while never compromising the relationship with our local communities and precious natural resources.
Our team
We are a multidisciplinary team that has organically come together the last few years. Phytropica integrates decades of cannabis breeding experience from the most cutting-edge producers in California and Colorado, regenerative agriculture, the Colombian anthroposophical movement, advanced logistics, management and engineering backgrounds, and traditional indigenous practices and ethnobotanical knowledge. The union of these components has led us towards a holistic approach where our company is a unified ecosystem, that step by step seeks to impact, contribute and accompany the earth and its people towards necessary healing.
Experience
Our team represents over 100 years of combined professional experience in the cannabis industry. Our genetic research formally began the first-year medical cannabis cultivation was legalised in California in 1996 through medicinal provider grower's collective that was specifically organised for genetic development. Since then we have grown to where one of our managed farms was one of the only medical cannabis farms over 5 acres to have ever passed PPB (parts per billion) residual pesticide testing under full outdoor cultivation conditions.
Our company is now partnered with Ingeniería en Manualidades y Logística a large Colombian logistics, engineering and management company and now has combined leading expertise in management, operations, logistics, agricultural exports, and GMP pharmaceutical manufacturing in Colombia.
Beyond organic agriculture
Organic agriculture, while an important step in improving agricultural practices, can fall short for standards of true medical grade plant production as well as social and ecological safety. That is why Phytropica has committed all its medical production to the strictest standards while still committing to regenerative farming techniques.
This understanding has naturally led us to biodynamic agricultural systems. Biodynamics is a holistic approach and practice, through which the farmer and gardener bring the substances and forces of nature into high quality sustainable production systems. It aims to restore, maintain and enhance harmony in the ecological systems we are part of. Coherent to this, the biodynamic agricultural system focuses on healing the soil and helping restore balance within it, while creating rich produce that is healthy, nourishing, and has complex, rich phytocompounds. With biodynamics we understand each of our farms as a whole organism.
This approach has proven to mitigate environmental challenges as it improves energy efficiency, creates a closed nutrient system and encourages biodiversity and biological resilience to climate change.
Research driven
The heart of our company is innovation. Phytropica's scientists work in testing products and processes that are designed specifically to support advanced natural plant-based medical formulations for a wide variety of chronic and acute ailments.
Our methods are designed to ensure that we grow the right plant, in the right location, using the right techniques. Our production systems are designed to optimise the production potential of some of the richest and highest yielding agricultural regions in the world. We do this by continually validating and modifying our practices through our advanced management and data collection and analysis technology.
The genetics of a medicinal plant
We have tested hundreds of genetics over decades in the development of our premium strains. Beginning with the top genetic pools available, and selected through trials in a variety of microclimates, we now have over 50 years of combined selective breeding experience. We have done this by stabilising the most desired chemotypes and phenotypes adapted for various microclimates, using strict selection methods and clean agricultural practices to ensure genetic integrity.
Being in Colombia is special for cannabis phyto improvement and seed production, as it is the only country in the world to provide phytosanitary certificates for cannabis seeds. This makes Colombia a preferred global seed provider for everything from vegetables to flowers.
Our aim is to integrate this expertise and genetic acumen to the massive production capacity, favourable regulatory conditions, and agricultural might of Colombia.
Location and facilities
The pride of our company is the research farms we have located throughout Colombia and California. Our largest research farm will be serving the Valle de Cauca near the city of Cali in Colombia in one of the most fertile agricultural regions in the world. We also own large capacity manufacturing and storage facilities near Cali located in the Colombian Free Trade zones with full operational and import/export licencing and experience in fresh speciality agricultural exports.
Being in Colombia is an advantage, as it is one of the rare countries that contains every microclimate found in the equatorial tropics. Phytropica embraces this opportunity with a network of wide elevations and climates for genetic research farms, to explore the unique benefits and challenges that each microclimate offers for various genetics.
This provides the ideal backdrop to develop climate adapted production systems ready for global deployment. Colombia also contains some of the most bio-diverse habitats in the world and hidden in the complex geographies of the Amazon and the Andes, are still many opportunities for unique and potent botanical compounds to be produced sustainably and brought to the world.
Highest quality control standards
We are an ISO affiliated company that specialises in GMP manufacturing pharmaceutical products for export. Our cannabis is grown using the same techniques that allowed us to achieve PP Billion clean standards for pesticide residue, pharma grade outdoor. We have traceability to the hectare on our farms, and real time databases monitoring every aspect of production for compliance and analysis.
Traditional formulations
Phytropica is committed to the safeguarding and support of traditional ecological and medicinal plant knowledge, especially in South America. These knowledge systems continue to outpace western medicine in their experience and subtle understandings of plant medicine. Traditional medicine healers work with the whole plant often understanding which part of a plant to harvest at which time and for which ailment.
This creates a wide range of different compounds available from a plant depending on the part, time of year and month, from which elevation it is harvested and so on. Our team includes several leading indigenous formulists with extensive, often multi-generational training and knowledge as well as recognition by their communities and governmental institutions.
Phytropica's efforts with communities and foundations is to support and facilitate opportunities that are aligned with the conservation and thriving of ecosystems, biodiversity, and the people that inhabit them. We are proud and honoured to be able to offer unique and outstanding formulations from the encounter of traditional medicine people themselves in dialogue with science and allopathic medicine. This results in often ancient formulations that can now be produced with modern medical GMP standards.
Room to grow
We are proudly a Colombian owned company, with deep roots in the local areas where we work. We differentiate ourselves by the experience, standards, and highest possible quality we infuse into our all of our products and services available for the national and international markets.
Sara Barbosa
Phytropica SAS
+57 311 892 2491
contact@phytropica.com
Please note, this article will appear in issue 10 of Health Europa Quarterly, which will be available to read in July 2019.