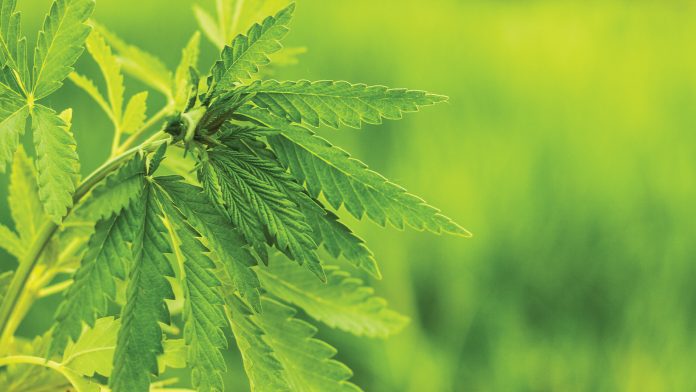 Explore how decades of experience in extraction, purification and formulation makes Neptune Wellness Solutions a key player in the cannabis market.
In an increasingly competitive cannabis market, Neptune Wellness Solutions stands out thanks to its decades of experience in extraction and formulation. Jacqueline Khayat explains more in a conversation with Health Europa.
Neptune Wellness Solutions is a Canadian-based company specialising in the extraction, purification and formulation of cannabis products. It has extensive experience and expertise in the nutrition industry, which it draws on to ensure that it remains on track to become a key player in the expanding cannabis market.
Jacqueline Khayat, Vice President of Business Development at the company provides Health Europa with an insight into its story thus far and the plans for the future.
Could you begin by telling us a little about the history of Neptune Wellness Solutions?
Neptune was founded in the late 1990s and we were the first company to pioneer an ingredient called 'krill oil', which is rich in omega-3 fatty acids. Its beneficial properties were discovered as part of a research project at the University of Sherbrooke, Canada, and we went on to develop a unique patented extraction process which allowed us to maximise the bio-actives. We performed a series of clinical studies which we used as the foundation of our business, evolving to be the first company anywhere in the world to commercialise and globalise krill oil.
We are a very innovative and forward-looking company and, as such, in a continuation of our development, we acquired a nutrition company that specialises in helping brands formulate unique turnkey products. Therefore, extraction and formulation are part of our DNA as a business.
Two years ago, we made the decision to retrofit our plant and apply our knowledge and years of expertise in extraction into the cannabis market and industry. We sold our krill division to a competitor in order to focus our attention on this new business activity, using the proceeds to further invest in our plant (a state-of-the-art, 50,000 ft2 facility), so as to ensure it was both fully operational and compliant with Canadian cannabis regulations.
Today, alongside our nutrition division, we produce cannabis oils and extracts for the B2B market and we are continuing to grow and establish our place as a market leader.
How does Neptune apply its knowledge of nutrition to the cannabis sector?
The process here is twofold:
We have considerable experience in the field of extraction, and this knowledge allows us to achieve high quality cannabis extracts. Because of the versatility of our facility, we are able to ensure the highest possible quality of all our products, from crude extracts all the way to purified isolates and formulated finished products such as capsules, tinctures and others.
In Canada, the phytocannabinoid parts (i.e., flowers and leaves) of both hemp and marijuana are considered the same material and are regulated under the Cannabis Act. In the US and Europe, however, hemp-derived CBD is treated quite differently – as a natural ingredient that could eventually be included in supplement products for healthy consumers. In light of this, Neptune has unparalleled potential to bring added value to future business partnerships – not only do we have an in-depth knowledge of the natural ingredients space in terms of formulation and commercialisation, but over time, we have also been able to establish numerous long-standing professional relationships with some of the best-known nutrition and wellness brands around the globe.
What is it that sets Neptune's products and services apart from its competitors?
Essentially, it is our core focus on extraction, purification and formulation that makes us unique. In our partnerships with other licenced producers, we are able to apply our knowledge of extraction to ensure quality all the way to the finished form. A good example of that is evident in our partnership with Swiss-based company Lonza from whom we have licensed a unique capsule technology and have implemented it in our plant, resulting in us now being able to deliver an encapsulated product to the market. Lonza's Licaps® capsule is best in class; it has the biggest market share and is well-established in both the pharmaceutical and natural ingredients industries, due to its superior quality and performance. Indeed, this is not simply just another softgel; it offers better stability, less material loss, better absorption, no leakage, and so on. Lonza's Licaps has thus enabled us to focus on differentiation.
Regulations in Canada are set to change in the near future so as to allow edibles, topicals and concentrates, and so we expect to see a significant shift from plant in terms of consumer use, to extracts and finished form products, which will present additional opportunity for us as we continue to evolve.
In addition, our scale and capacity also set us apart from others in the field. Our facility, which is completely dedicated to cannabis extraction, has the ability to scale up to 6 million kilograms, which would position us as the largest cannabis extraction company in Canada. As that is well beyond what the Canadian market will need, we will also be looking to export into different legal markets around the globe.
Finally, our in-house analytics and R&D laboratory also help us to differentiate, as we have the capacity to carry out much of the required testing and formulation trials ourselves, which is an added value for a lot of the companies that work with us.
You mentioned that as of next year you will be looking to break into the export market. Do you have any ambitions to move into Europe or North America?
We hope to have completed our EU GMP certification in the fall, which will then mean that we can provide oils and extracts to the European market. If regulations in specific markets allow, then there is also the potential to expand to the supply of finished forms such as capsules, too.
In May 2019, Neptune signed a definitive agreement to acquire the assets of Hemp processor SugarLeaf Labs based in North Carolina. This transaction is expected to close by July 31, 2019. Through SugarLeaf, we will establish a US based hemp extract supply chain, gaining a processing capacity of 1,500,000 kg of high-quality full and broad-spectrum hemp extracts which will allow us to serve the largest potential CBD market and further leverage our nutrition background.
As an established company with both a capacity and assured level of quality to match our reputation, we are engaging in conversations with large consumer brands (such as well-known beverage brands, for example) who have a desire to partner with an innovative company specialising in the extraction, purification and formulation of cannabis products. Similarly, we continue to seek and develop relationships with European and American companies who have differentiated scientifically proven technologies which we can partner with.
Neptune Wellness Solutions
+1 888 664-9166
infocannabis@neptunecorp.com
www.neptunecorp.com
Please note, this article will appear in issue 10 of Health Europa Quarterly, which will be available to read in July 2019.