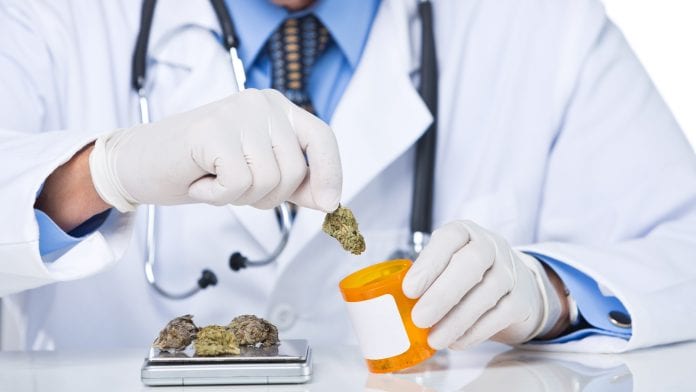 Two new platforms have been launched that hope to help medical professionals and patients alike understand cannabis, its health effects, and different strains.
One initiative is an interactive online resource platform for medical doctors to help patients heal with the use of medical cannabis.
Numerous studies have shown that medical cannabis can slow, stop, or even reverse symptoms of a growing number of chronic diseases and ailments. However, the number of doctors that are uneducated and uninformed on medical cannabis makeup, uses, and strain variability remains steadily high and these new initiatives aim to help both patients and professionals understand cannabis.
Helping professionals understand cannabis
The new online platform will allow doctors to educate themselves on the appropriate cannabis strains for treating different ailments, including new strains that are set to hit the cannabis market.
Doctors who are comfortable prescribing medical cannabis can also list their practice information in a search database for users to find practitioners who will treat them. In the 36 states and territories where medical cannabis use has been legalised, the online platform makes it easy for users to find a healthcare provider who shares their beliefs in medicinal cannabis use, while offering the opportunity for doctors to bring in new patients and the educational tools doctors need to ensure they are prescribing appropriate treatment methods, bridging the gap between patients, qualified professionals, and the medical marijuana market.
Helping patients heal
The second platform is a mobile app and website that creates tri-lingual platform for cannabis users to find cannabis strains that can help them achieve their desired medicinal effects.
This means that whether cannabis has been prescribed by a doctor or whether a user is looking to self-treat an ailment, the app can point consumers to the marijuana strains and products, including CBD, that will help alleviate their symptoms. It will then show them exactly where to purchase the item they are looking for. With this technology, users will be able to find a natural cure for their pain and illnesses.
An overwhelming number of medicinal cannabis patients are finding success in controlling and treating symptoms and diseases both mild and severe, from insomnia to Parkinson's, by using cannabis.
The platforms have been provided by Greenery Map and the software can integrate with a dispensary's inventory API/POS systems to offer live menus to users and thanks to relationships with growers in the industry, the platforms are updating with the latest information on strains, old and new.