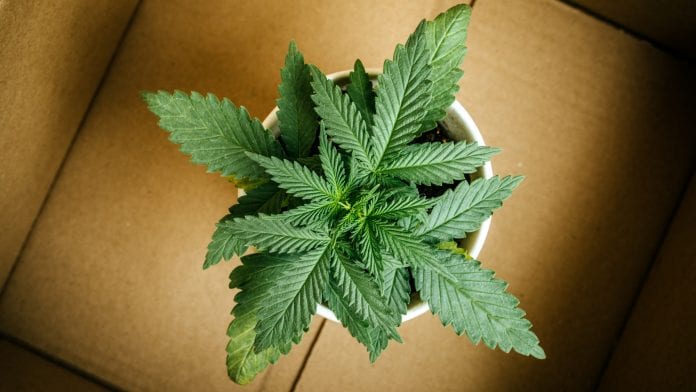 A new agreement has been reached for the distribution of CBD isolate and broad-spectrum CBD.
PharmaCielo, the Canadian parent of Colombia's premier cultivator and producer of medicinal-grade cannabis extracts, PharmaCielo Colombia Holdings, recently announced it has signed a three-year pan-European distribution agreement.
In the agreement the company's high-grade CBD isolate and broad-spectrum CBD oil will be sold to wholesalers and medicinal CPG product manufacturers through GMP certified lab owner, CBD Export Global.
The distribution channel covers the entire EU-zone as well as Switzerland and Lichtenstein, and shipments are expected to commence in 2020 with increasing volumes during duration of the agreement.
CBD exports agreement
The agreement with the Quebec, Canada-based CBD Export Global expands PharmaCielo's distribution network in Europe with shipments into the EU to commence in 2020 with increased volumes during the duration of the agreement as B2B markets are expanded.
A minimum target volume of 2,000 kg has been agreed to in the first year of the three-year performance-based agreement, allowing for confirmation of individual market regulatory approvals and enabling increased sales volume expansion in subsequent years.
David Attard, Chief Executive Officer of PharmaCielo, said: "The agreement with CBD Export Global is part of PharmaCielo's second-phase growth strategy complementing the first phase in which we established one of the largest cultivation and extraction operations in Colombia and initiated global sales, and now in the second phase expanding the distribution network as production volumes increase on a daily basis to take our high-quality medicinal CBD extracts to global markets.
"In 2019 we saw global demand for quality medicinal extracts increasing on an ongoing basis. In 2020 we are further expanding our distribution and sales channels. The collaboration with CBD Export Global will play a key role in our continued growth."
The distribution agreement with CBD Export Global is entered into with the intent of continued market expansion beyond 2019's experience successfully completing commercial shipments of CBD isolate from PharmaCielo to the US and Switzerland.
Alex Grenier, Chief Executive Officer of CBD Export Global, said: "As a fellow Canadian company helping to build a global industry, we are delighted to build a relationship with PharmaCielo as we access the global industry for the very best of both product supply and, with recognition of their position as the first and only global GAP certified cannabis supply chain from Colombia to Europe, the ability to meet the needs of a demanding global medicinal marketplace."
Distribution by PharmaCielo into European countries under the agreement is subject to the approval of the TSX Venture Exchange.