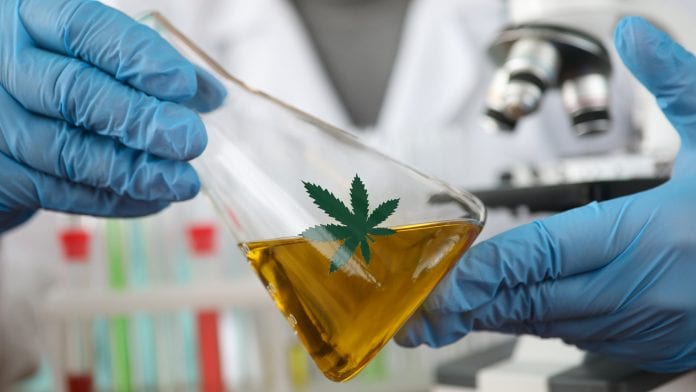 The inventor of liquid methadone, Stephen Goldner, has now created a new, cannabis-derived medicine – a water-soluble CBD tablet.
In 1973, after working at the New York Chief Medical Examiner's Office, Stephen Goldner co-invented the liquid form of methadone which has saved countless lives from heroin overdoses. Now, Goldner has taken to the cannabis sector to create a water-soluble CBD medicine.
Cannabis activist Stephen Goldner was founder of Regulatory Affairs Associates LLC, a consulting firm for companies seeking regulatory approval from the FDA, and has helped get more than 240 drugs and devices medically approved. He has also served as an FDA Advisor to the NIH.
Medical Cannabis Network spoke to Goldner, CEO of Pure Green, a canna-pharma company headquartered in Michigan, US, about the new water-soluble CBD drug.
Goldner's journey
Stephen Goldner was a young chemist in New York during the city's heroin epidemic from the 1950s to 1970s. This epidemic saw hundreds of bodies pass through New York mortuaries and fuelled the implementation of the Rockefeller law of 1973, imposing harsh punishment on street dealers.
Goldner said: "In the 1960's New York was very good at killing people. Coroners in the city were doing 600 full autopsies a week – 100 hundred a day – and many of those people died from heroin overdoses.
"We took on a project in my first year at the ME Office. It was the end of the 1960s, the beginning of the 1970s and there was rampant drug use – it was around the time that Woodstock was popular. It turned out that no one could tell when anyone was 'stoned' – scientifically – so, we invented the chemistry method urine tests to detect what are called 'drugs of recreation', like cannabis, cocaine and amphetamines.
"While I was still a city toxicologist, I was able to get some research done at a small university called Rockefeller University where they had a grant to treat heroin addicts. Through this, I invented liquid methadone with my mentor, and in 11 months had it FDA approved."
From methadone to water-soluble CBD
Goldner spoke about his inspiration for inventing liquid methadone, and what moved him to working with medical cannabis.
Goldner said: "Some of my friends came back from Vietnam as heroin addicts and I needed to help them. I thought I would use the training I had to make a drug that would help get them off heroin. I wanted to help my friends. Now, methadone has gone worldwide and has saved more than 20 million lives, positively affecting 200 million more.
"It is my heart that has brought me to the field of cannabis. Another friend who had returned from the war with a nervous disorder – PTSD – said he needed something for his anxiety and psychological problems. I noticed that if he smoked cannabis, his symptoms got better. He was calm and relaxed.
"So, it occurred to me 35 years ago that cannabis could be a medicine – and it is. I told him, 'I'm sorry that it's illegal, but one day, I'll do something'. Now, I am living up to that promise to my friend."
Due to his experiences, Stephen Goldner has long advocated the use of cannabis as a medicine. Goldner was appointed as FDA advisor to the US National Institutes of Health to turn deep research into useful medical products. Along the way, he encouraged researchers to look at cannabis in a different light.
He said: "Five years ago, at a meeting between FDA and NIH, I suggested they take a strong, positive stance on cannabis and make it legal. I told them it should be regulated as a health product across America, and here we are five years later. There is still much to be done, but progress is being made."
Developing water-soluble CBD
Goldner's work in a cannabis testing laboratory and clinical centre in Michigan has led to Pure Green CBD; true water-soluble CBD tablets. Through research and exploration of the science behind medical cannabis, Pure Green aim is to use medical cannabis for a range of chronic ailments.
"I developed the drugs with Pure Green to help people's lives. We have made products that help people sleep, to relieve pain and anxiety, and much more," he said.
"We have made the water-soluble CBD product and are running small clinical trials to find out what formula works for different conditions. We have the first licence in Michigan to be a cannabis pharmaceutical company, and we opened the doors a year and a half ago. So far, we have sold 700,000 of our tablets.
"Most people looking to use cannabis medicine are not looking to get 'stoned'. They are seeking medicine because something hurts, because they don't sleep or because they feel anxious."
The human body finds it much easier to absorb things through as water substances rather than oil – including CBD oil. Goldner and his team created the water-soluble CBD tablet to help with bioavailability. This means that the pure CBD will be much more potent, saving money for patients on medicine costs.
Goldner said: "The medical issue is that all of the cannabinoids are oil soluble molecules. We can drink water all day – but we cannot drink oil to help with the absorption. So, we figured out how to convert these oil soluble molecules to water soluble. This allows them to be dissolved in the mouth very easily, and means patient do not have to use vaporisers.
"They are very simple tablets and don't taste oily at all. They disintegrate in a person's mouth in 15 seconds, and that allows the THC, CBD and terpenes to get into the bloodstream in two minutes.
"This means patients can essentially micro-dose their medicine. The idea of micro-dosing is you can bring down the amount, you can bring down the costs and still give people what they want to need."
Clinical trials
Pure Green are currently running eight clinical trials looking at the efficacy of its water-soluble CBD on different conditions including osteoarthritis of the knee, musculoskeletal pain, dysmenorrhea and pain associated with diabetic peripheral neuropathy.
Goldner said: "We have just finished clinical trials in people who have diabetes who suffer with terrible associated pain, and who currently use medication that does not treat the pain effectively.
"We put 32 people with diabetic neuropathy on the trial and 31 of them had remarkable pain relief from just CBD. The next study we're doing is in people who have osteoarthritis, which it is very, very painful. In the trial we will start out giving the patients some CBD combined with THC and with terpenes."
Increasing research and patient access
Scientific research looking at the efficacy of medical cannabis is still limited, and in some countries, such as the UK, patient access is still limited. Despite governments and authorities slowly accepting the legitimacy of cannabis as a medicine, cannabis is yet to appear on medical school curriculums across the world, and clinicians still struggle to feel comfortable prescribing medical cannabis to patients.
"Accelerating research requires government authorities to recognise that legitimate researchers want to do legitimate research, and they have been trying to do it for 70 years. Only the government has stood in the way," said Goldner.
"It is completely up to the politicians to provide a fast track mechanism. Government officials need to recognise that they have to create a pathway and then researchers will do it.
"In order to keep medical cannabis economically viable as a medicine, well, the free market works pretty well. So, if there is fair competition among companies these products will be kept at a reasonable price that people can afford."
The future of medicine
Many people are beginning to turn away from the usually prescribed pharmaceutical drugs to products such as CBD oils, or prescribed medical cannabis to treat symptoms.
Goldner said: "I work with companies like Lilly, Pfizer and Merck, and they are knee deep into research into natural products – this research is getting deeper all the time. The scientists and medical people are loving it. It's just tricky to do, because it's not just something out of an organic chemistry laboratory.
"Cannabis coming out will be a break of the mould of pharmaceutical research. It will reinvigorate research into natural products."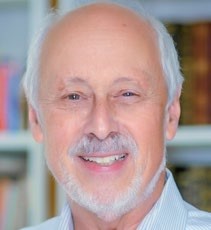 Stephen Goldner
CEO
Pure Green