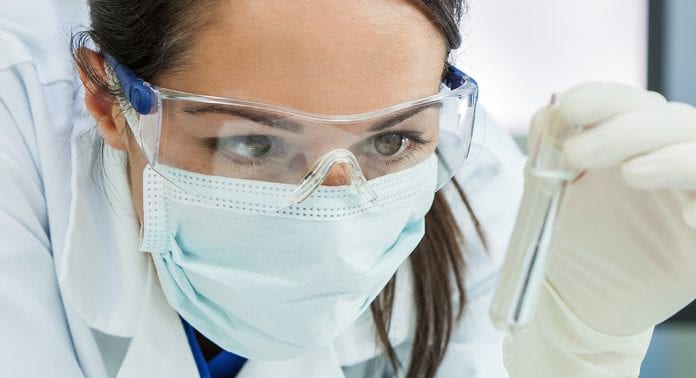 Symtomax has created its very own CBD oral tab as a novel and innovative delivery form for cannabinoids.
Over the last few years the global market for cannabidiol (CBD) has expanded rapidly with growing demand for CBD products expected to continue through 2022 – transforming this market into a mega industry of its own.
According to the latest research by the Global Wellness Institute (GWI), the worldwide wellness market grew 12.9% from $3.72tn in 2017 to a $4.2tn (~€3.5tn) in 2018.
Today the European market for CBD is worth approximately €450m accounting for approximately 31% of the global CBD oil market share, second only to North America.
However, momentum is gathering quickly as more people recognise the substantial potential of products enriched with cannabinoids. As a result, EU projections are estimating that the market to grow to at least €1.5bn by 2023.
The potential for CBD and other cannabinoids is in its infancy with numerous clinical trials and studies underway to understand how cannabinoids offer symptomatic relief to common ailments including inflammation, pain, insomnia and anxiety.
Part of CBD's growing mainstream popularity appears to stem from it being 'non psychoactive,' meaning that consumers can reap health benefits without impairment or mind altering effects.
Relief at last! Oral tabs
As Europe familiarises itself with CBD and its potential health benefits, a wide range of opportunities are starting to materialise for cannabis companies. Symtomax, based in Portugal is the largest cultivation facility in Europe and leading the industry with the introduction of a unique delivery system, branded the Oral Tab.
The Oral Tab is built on a thin film which adheres to the inside of the cheek. Proprietary technology allows the release of cannabinoids from multiple layers of the tab, each of which has a predetermined time interval. This means that the delivery method has the ability to cater to patients seeking either an instant dose of cannabinoids or those requiring a timed release profile over a few hours which is a challenge when using more traditional preparations.
Minette Coetzee CEO of Symtomax commented: "We recognised early on that the CBD market would be enormous, one that we believe is poised for substantial growth for many years to come. The introduction into the market of a superior delivery technology like the Oral Tab ensures our ability to capitalise on this opportunity."
In May 2019 Symtomax partnered with Greater Cannabis Company, a publicly traded biopharmaceutical company which is led by an experienced team of executives and scientists who have been developing and selling cannabinoid delivery systems. This partnership provides Symtomax with unique technology that can be formulated to address dosing requirements for a variety of ailments.
Symtomax's new Oral Tabs, was developed as a platform for delivering cannabinoids without the harmful side effects present with a variety of other delivery systems. The unique route of administration through the oral mucosa (the lining of the mouth) not only improves the flexibility of time release but also increases the amount of medicine available to enter the blood stream, and therefore contributes to better efficacy and systemic absorption.
In comparison to other routes of administration, the bioavailability of CBD when administered using Oral Tab has been tested in numerous National Institutes of Health (NIH) funded studies which discovered that 40-50% of the CBD reaches systemic circulation where it can have effect. In comparison, other non-smoking forms such as edibles often deliver only 4-11% of the listed amount of active ingredients.
With superior absorption in comparison, Oral Tabs offer patients the opportunity to benefit from therapeutic effects at markedly reduced doses. Other benefits over existing modes of delivery include the reduction of adverse respiratory effects, elimination of swallowing hazards and the elimination of consuming unpleasant tasting oil.
Coetzee continued: "Placing the Oral Tab onto the inside of the cheek allows for rapid absorption of the CBD into the blood stream, and since it does not have to be digested like oils or edibles, the products work quickly and effectively on the area where it is needed." The technology is versatile, and over time will be adapted to include additional cannabinoids as markets permit.
In addition to presenting customers with a more efficient product, Oral Tabs is also much more convenient and discrete. Unlike dropper bottles, Oral Tabs fit easily into a wallet or purse, with no mess – making it a convenient product that can be taken on the go.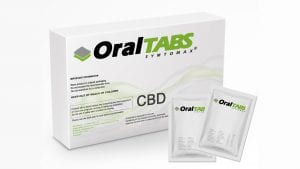 Prominent Canadian cannabis expert joins Symtomax
In preparation of the Oral Tab's launch, Symtomax has welcomed Samantha Roman, co-founder of an early Canadian medical cannabis facility and the first woman in the industry to complete an acquisition of a public market company. She is currently the CEO of Credible Cannabis, a global management advisory, and founder of Women Leading Cannabis.
Paul Segal, Symtomax Chairman said "We are thrilled to have Samantha join our team. We have always consciously developed our Board with an eye towards the future and Samantha brings a fresh perspective and diverse skills and experiences that will help shape the company's long-term growth strategy. Our Company continues to dedicate itself to providing consumers with all natural products infused with the highest quality CBD oil and the launch of our Oral Tabs ensures we will have a share of this expanding market."
Roman announced: "I'm pleased to be associated with the formidable team of professionals at Symtomax as they begin delivering quality products to patients and consumers from one of Europe's most highly regulated CBD markets."
A pioneering member in the Canadian cannabis market since 2013, Roman has worked with companies in five continents drawing on her education which includes a Bachelor of Science in Nursing, and Master of Business Administration. Prior to cannabis her professional career included leading strategy development and business execution for several Global 50 brand companies within global financial services, pharmaceuticals, and medical distribution. A discerning professional, her opinions and insights are sought by renowned investors and national media. She is also a dynamic panellist, moderator and an advisor to international cannabis science and business conferences.
The first Oral Tabs will contain 25mg of full spectrum CBD in each sachet and will be available in 5 and 30 pack boxes in berry mint flavour with additional packet sizes, formulations and flavours planned for later on in the year.
Symtomax have sourced numerous retail outlets and pharmacies for the distribution of the oral tab throughout Europe and are in further discussions with one of Australia's major suppliers and distributors, and a leading chain of health food shops with over 1,300 stores in 16 countries. The Oral Tabs will also be available soon via their online store www.oraltabs.com.
Oral Tabs is a wholly owned subsidiary of Symtomax Lda Portugal.
Symtomax – Unipessoal Lda
+351 914 951 757
info@symtomax.com
Tweet @symtomax
Facebook
LinkedIn
www.symtomax.com
This article will appear in the first issue of Medical Cannabis Network which will be out in January. Click here to subscribe.