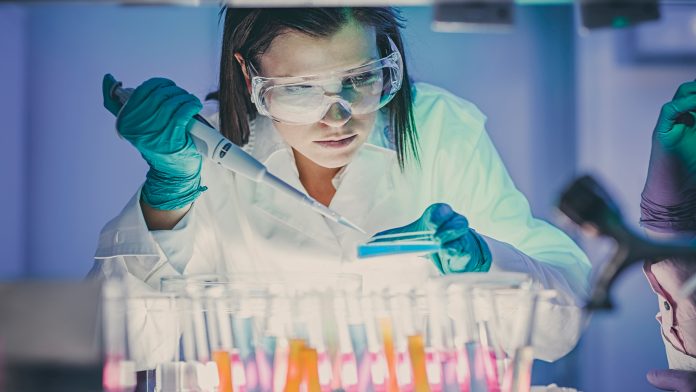 The world's most effective medical cannabis pharmaceutical formulations for the treatment of inflammation related conditions.
PlantEXT is an Israeli company focused on developing and commercialising the world's most effective medical cannabis pharmaceutical formulations for the treatment of inflammation related conditions. Today, from dedicated research laboratories in Israel, the PlantEXT research team is positioned at the forefront of science-based medical cannabis product development.
PlantEXT's technology isolates therapeutic extract fractions and combinations of various components at the molecular level and quantifies anti-inflammatory activity through in vitro and ex vivo studies. The PlantEXT world class team has developed a pipeline of anti-inflammatory products supported by pre-clinical and clinical research. The company is currently launching its first line of IBD medical cannabis products in Israel and during the second half of 2019 will follow with its' international expansion and the launch of further medical products for additional indications such as psoriasis, atopic dermatitis, arthritis, pain and migraine headache.
The PlantEXT story
The story of PlantEXT unfolds around a unique and diverse group of individuals coming together as a team, to share an impassioned vision of unlocking the secret natural healing powers of cannabis. PlantEXT has brought together the biopharmaceutical research and investment commerce strengths of individuals from two of the global leading countries in the cannabis world–Canada and Israel. Dr Oded Sagee the founder of PlantEXT and its parent company, Israel Plant Sciences Limited holds a Ph.D. in Plant Physiology, from The Hebrew University. He holds Postdoctoral Fellowship, Department of Botany and Plant Science, University of California, Riverside, Ca, USA. from 1987 to 1988.
Sagee holds a MSc in Horticulture, with distinction from the Hebrew University of Jerusalem from 1976 to 1977. He earned his BA from the faculty of Agriculture at Hebrew University of Jerusalem. He has a strong experience in scientific development and management of various R&D projects, as a Senior Scientist and Department Manager in the ARO, Volcani Centre, head of various R&D committees and projects including BARD and the Chief Scientist Evaluation Committee for research budgets, and as R&D Manager in the largest contract laboratory in Israel.
Furthermore, Sagee had a vision for the State of Israel and saw the opportunity in becoming a leader in the emerging field of medical cannabis research. Working closely with the research scientists at ARO, Sagee arrived at an agreement with the government institution to license their proprietary cannabis technology and become a part of their illustrious cannabis research. Sagee's goal is to enable people to experience the direct benefit of this new burgeoning science by commercialising the research developments of the institution.
PlantEXT and the State of Israel's Agricultural Research Organisation (ARO)
PlantEXT has entered into a licence agreement with the Government of the State of Israel and has funded research at ARO thus acquiring the exclusive global rights to commercialise ARO's intellectual property (IP) and products for the treatment of Inflammatory Bowel Disease. PlantEXT and the State of Israel's ARO, have successfully refined earlier discoveries to develop active, anti-inflammatory formulations of cannabinoids and terpenes derived from cannabis.
In vitro testing on human cell lines and ex vivo testing on inflamed colon biopsies of patients with inflammatory bowel disease (IBD) has enabled the PlantEXT team to identify, at the molecular level, synergistic combinations of cannabinoids and terpenes to help reduce inflammation related and to potentially improve the quality of life for millions of IBD patients.
Dermatological product development
In addition, PlantEXT has joined hands with an established, Israeli manufacturer and formulation developer of all-natural medical skin care products in a joint venture that is developing the first-generation of topical cannabis medications for treating inflammation.
By taking more than a century of organic chemistry experience and combining it with established anti-inflammatory activity of PlantEXT's terpene and cannabinoid formulations, PlantEXT is launching efficient products for treating medical conditions including atopic dermatitis, pain, migraine, psoriasis and more.
Addiction research
In August 2018, PlantEXT entered into an exclusive licence agreement with Yissum Research Development Company of the Hebrew University of Jerusalem, Ltd. to fund research and development of a natural anti-addiction defence mechanism developed by Professor Rafael Mechoulam and his team at Hebrew University, in collaboration with researchers at universities in Canada, USA and Italy. The Licence Agreement provides exclusive rights to continue to develop and commercialise a new drug treatment globally.
Doug Sommerville, CEO of PlantEXT said: "We are excited to partner to advance development of an anti-addiction new drug treatment separately from PlantEXT's core business of rapid development and commercialisation of anti-inflammatory pharmaceutical cannabis products. It is a distinct privilege to work closely with Professor Mechoulam and his world class, multi-national team who are addressing addiction as a disease that can be modulated through the endocannabinoid system.
The research to date has shown that mouse insula after trauma produces a molecule (oleoyl glycine, OIGI) which has powerful anti-addiction properties. Professor Mechoulam and his team have found that OIGI reduces withdrawal responses in nicotine dependent mice and in morphine dependent rats. Given the global addiction crisis we currently face in society, our patent pending new drug treatment offers extraordinary potential to improve the quality of life for affected patients."
PlantEXT's world class team
PlantEXT, combines the leading talents of several individuals who are forming the core foundation of PlantEXT's research team: Dr Hinanit Koltai, a Full Professor-grade Research Scientist at the ARO Volcani Centre and a leading author of more than 70 peer reviewed publications; Dr Tahel Altman, a distinguished medical internist from Tel Aviv Sourasky Medical Center, and the first Israeli research fellow to study at the Bio-design Program at Stanford University; Dr Michael Bernstein PhD in Organic Chemistry with rich experience in medicinal herbs and pharmaceuticals. Sommerville PlantEXT CEO has over 30 years of experience in the medical pharmaceuticals industry, his last position at TEVA pharmaceuticals was as the Head of Country for Canada.
Dr Koltai and her teams at the ARO are researching and developing new cannabis-based solutions for anti-inflammatory activities and other medical conditions. Dr Altman's critical interests are setting up and establishing clinical trial protocols to ensure standardisation and efficacy of the new emerging cannabis medical discoveries. Dr Bernstein is fulfilling his dream to enrich proven formulas for all-natural medical skin care products. with medical cannabis extracts.
Dr Hinanit Koltai is a full Professor-grade Research Scientist at the Agricultural Research Organisation, Volcani Center, Rishon LeZion, Israel. Her current research is focused on plant derived substances as anti-cancer and anti-inflammatory drugs, plant hormones and plant genomics. As medical cannabis has become her leading field of research, Dr Koltai is one of the professional authorities on the subject. She is the editor of a book and of The International Parasitic Plant Society, a member of editorial boards in international scientific journals, Leader in a European COST action and an Editor of special issue of scientific journals. She has recently been chosen by Forbes as one of Israel's most influential women in 2019.
Dr Michael Bernstein a PhD in Alternative Medicine and Organic Chemistry follows in his father's and grandfather's footsteps and continues their research through his studies at the Weizmann Institute in Israel and towards the idea to empower proven formulas with medical cannabis extracts. Dr Bernstein has clinical experience with formulations that have been developed for generations by pharmacists, doctors and chemists, each of which improved the family recipes by incorporating new scientific knowledge and high-tech materials.
The PlantEXT research team approach for identifying cannabis compounds for efficacious anti-inflammatory treatments for patients is based on the proven proprietary technology that is a game changer in the research and development of pharmaceutical cannabis for medical indications. The highly leverageable PlantEXT technology enables scientists to quickly and efficiently determine relevant qualities from extracted fractions of different strains of cannabis. Through pre-set criterion and characteristics, PlantEXT is able to analyse and obtain the most appropriate fractions and combinations of molecules for the specific anti-inflammatory pharmaceuticals with the relevant qualities and characteristics necessary to provide the best healing attributes in a standard dosage. The PlantEXT real-time precision fraction analysis enables tracking, monitoring and optimisation of the development process guaranteeing fast and efficient development results. The proprietary technology enables better quality and consistent anti-inflammatory go to market solutions that are being validated through clinical evidence to help and heal.
Israel and Cannabis
Israel has become the world leader in the research and development of the medical uses of cannabis. This has contributed to a major competitive advantage based on knowledge, time and experience. Israeli chemist, Dr Raphael Mechoulam (PlantEXT Scientific Advisory Board Chairman) started to focus on cannabis research in the early 1960s and isolated the chemical compounds of cannabis (which he called 'cannabinoids'), specifically CBD (the main non-psychoactive component) and THC (the psychoactive component).
In the early 1990s, his team discovered the endocannabinoid system in the human body which is involved in regulating a variety of physiological and cognitive processes (including mood and memory), and in mediating the pharmacological effects of cannabis. This work has led to a rich array of research and knowledge taking place in Israel with many international academic institutions and companies utilising the country for research and clinical trials having it being prevented in all other areas of the world.
Inflammation related conditions
In general, inflammation is caused by the immune system falsely identifying harmless substances causing painful and often chronic conditions like arthritis, ulcerative colitis (severe bowel irritation), skin conditions, asthma, and general soreness and joint pain. An increasing number of studies and clinical trials have focused on the therapeutic uses of cannabinoids. In a comprehensive scientific peer review, partially funded by the National Institutes of Health and published in 2009 'Cannabinoids as novel anti-inflammatory drugs,' indicated that the evidence points to the fact that the compounds in cannabis identify where and when the immune system is over reacting in the form of inflammation and can then regulate the inflammation at the specific site instead of throughout the body.
The review singles out cannabis as being particularly effective for inflammatory bowel disease (IBD). Though the evidence is widely scattered and still developing, medical cannabis has been shown to help alleviate inflammation related conditions of all kinds, and in ways that are different from conventional drugs. Although there is very little evidence in the form of clinical trials at the moment that substantiate these claims, PlantEXT is clinically evaluating its innovative anti-inflammatory solutions and have begun the transformative process of collecting the data necessary for creating new innovative quality of life, altering medical cannabis pharmaceutical products and formulations.
PlantEXT is leveraging its proprietary technology to develop new cannabinoid medicines that serve the unmet need of patients suffering from the cause of inflammation all over the world. Based on the expertise, knowledge and skills of its renown management team and advisory board in addition to licensed technologies from world known institutions, PlantEXT is developing innovative anti-inflammatory solutions for a variety of medical indications.
Doug Sommerville
CEO
PlantEXT Ltd.
+1 416 640 5353
dsommerville@plantext.com
www.PlantEXT.com
Please note, this article will appear in issue 10 of Health Europa Quarterly, which will be available to read in July 2019.