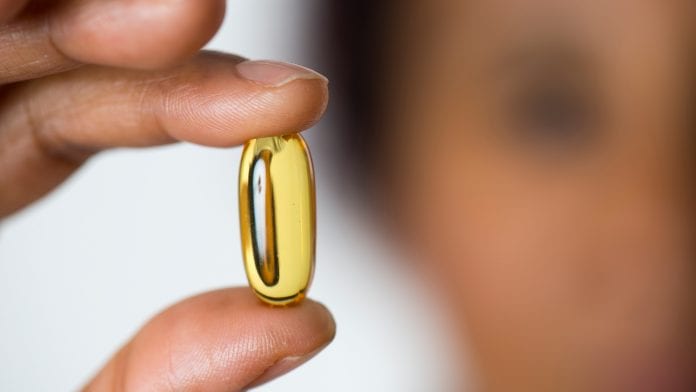 CanaQuest has filed a provisional Omega-3 and CBD formulation patent which aims to help address mental health.
CanaQuest, a company developing unique health products and nutraceuticals utilising cannabis and hemp molecules, and botanical compounds, has filed a provisional cannabidiol (CBD) and Omega-3 Patent, trade named Mentanine®, which was developed as a result of its sponsored research programme at Western University, based in London, Ontario, Canada.
The application of CBD alone has little effect or impact on the ability of the Central Nervous System (CNS) to help with mental health issues. CanaQuest's newly developed formula will be a 'life changer' for many.
Pre-clinical studies for Omega-3 and CBD formula
The scientifically developed formula went through pre-clinical studies at Western University. Results from these pre-clinical trials, addressing anxiety, depression, PTSD, and schizophrenia have been statistically significant. These results also reduced inflammation, which has beneficial implications for pain. The application of this formulation can decrease opioid addiction effects and schizophrenia-related symptoms.
Mentanine®, a scientifically developed and formulated medical product is tasteless and can be produced as a water-soluble liquid and powder, with significantly improved bioavailability. The liquid version of this product was produced and successfully tested for quality and safety by third-party laboratories in the USA and Canada.
Dr Laviolette (of Western University) stated: "Our CBD-based formulation works synergistically and has multiple times the efficacy compared to other CBD products on the market. This discovery sets the stage for substantially smaller dosages of CBD generating the desired results without the negative side effects. There is strong evidence that this formulation is also a very promising epilepsy treatment, which I believe makes the formulation even more promising for these applications."
Pre-clinical trials:
Indicated more than ten times the efficacy as compared to CBD molecules alone
Reduced anxiety, depression, PTSD and addictive effects.
Demonstrated significant reduction of inflammation, which can be beneficial for pain management.
Side effects
As a result, this formulation can be administrated with significantly smaller doses of medical CBD, therefore, reducing or even eliminating the negative side effects caused by high consumption of other competing CBD oils available today.
Paul Ramsay, Co-Founder and President of CanaQuest said: "The launch of our scientifically-backed product, Mentanine®, is extremally timely for patients in need, especially during these unprecedented, turbulent times. This incredible discovery opens an opportunity to treat anxiety, depression and other ailments, working side by side with THC, without getting high."
Based on the aforementioned pre-clinical results, CanaQuest Medical is planning to register Mentanine® Rx by applying for a Drug Identification Number (DIN number) with Health Canada and the US-based Food and Drug Administration (FDA). This initiative will be done under the CanaQuest Pharma division after a successful introduction of the product to the Natural Health (Nutraceutical) market. The Company believes the time to approval process will be significantly reduced because of the quality of the pre-clinical work and the recent regulatory approvals, which have been provided for other products containing CBD and THC.
The Company is also in discussions with a pharmaceutical company to formalise collaboration, production, and a distribution agreement. Simultaneously, together with other potential pharma partners, CanaQuest is in the process of organising human trials to prove the efficacy and safety data following randomised double-blind, placebo-controlled trials.