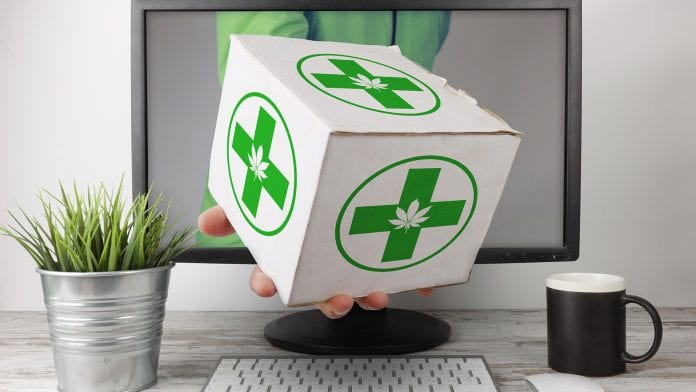 As more consumers begin using cannabis products, cannabis e-commerce is becoming a more viable option for the industry.
Over the past several decades, the retail industry has drastically changed due to the development and propagation of e-commerce. Today, many consumers tend to prefer purchasing products online because they can simply browse stores anywhere at the palm of their hands.
However, transitioning towards a digital business is not as simple as it seems for certain industries. Specifically, the cannabis industry has faced countless legal barriers that have hindered its expansion into the digital marketplace.
For instance, because of cannabis' legality concern, companies in industries like finance, marketing, and advertising have steered clear. However, as more regions continue to move towards legalisation, various industries have become interested in locking into agreements and partnerships with cannabis companies.
Cannabis commercialisation
In particular, the US passed the Farm Bill in 2018, which legalised hemp-derived CBD products. Initially, many companies explicitly noted that they wouldn't partake in the cannabis industry because of legal concerns. Nonetheless, after the passage of the Farm Bill, large corporations had begun to commercialise and advertise CBD products.
As the cannabis industry continues to expand, it is expected that technology will play a pivotal role in the development of the industry paving the way for development of cannabis e-commerce. While brick-and-mortar dispensaries will still be popular in legal regions, digital platforms are projected to further accelerate overall sales. According to data compiled by Ameri Research, the global legal marijuana market was valued at USD $14.3bn (~€12.96) in 2016. By 2024, legal marijuana global sales are projected to reach USD 63.5 Billion while exhibiting a CAGR of 21.1% from 2017 to 2024.
CBD industry
The US is primarily limited to the CBD industry since other aspects of cannabis are still federally illegal. On the other hand, Canada has zero restrictions because it completely legalised cannabis in late 2018, joining Uruguay as the only two nations in the world to do so. The legislation has allowed the legal adult-use of both medical and recreational cannabis.
Notably, during the first day of legalisation, many dispensaries and online platforms experienced shortages throughout the country due to the massive number of consumers looking to purchase cannabis products. In efforts to provide consumers with convenience and comfort, some businesses launched delivery options where consumers can order online and then have cannabis products delivered right to their doors.
Continued legalisation
Moving forward, industry experts believe that cannabis will continue to be integrated into mainstream retail as the next waves of legalisation take hold. For instance, Canada's second legalisation, which is expected to occur in late 2019, is focused on edibles and beverages. Furthermore, the third wave of legalisation is primarily expected to be focused on a variety of products such as shampoos, lotions, and other skincare products. In particular, the third wave is expected to be heavily integrated into mainstream retail operations.
Joresa Blount, Content Marketing Strategist at Early Growth Financial Services and former writer at Forbes, asked: "When you think about it, cannabis and e-commerce are a match made in heaven. If you're at home and looking to pick up some cannabis or cannabis-derived products, would you want to get dressed, trudge down the store, wait in line, and potentially have to talk to strangers to place an order? Or would you rather get your cannabis at the click of a button?"
"As e-commerce continues to redefine retail, convenience will be the determining factor in cannabis consumer preferences."