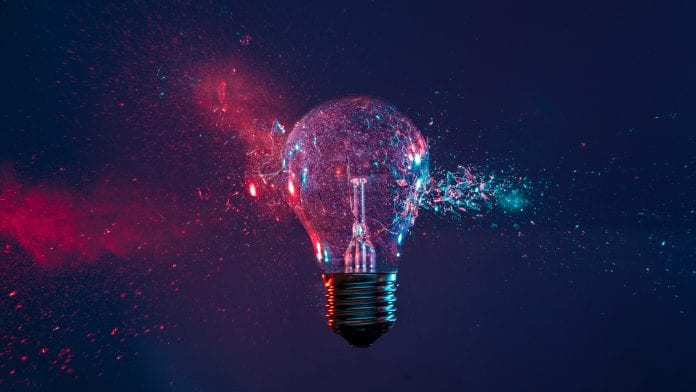 The legal cannabis market is evaluated to be worth in excess of $60bn (~€54.77) by 2025, with the CBD market estimated to hit $20bn by 2024.
With this level of opportunity comes an increased level of risk. New products are being released into the market at an astonishing pace and, whilst the medical and wellness brand owners are committed to delivering quality products, what is the current reality in the ingredients sector that threatens to derail the entire industry?
Health Europa is delighted to partner with Cannabis Innovation Hub 2019 – the event will take place in London on 4-5 December 2019. Book your tickets here.
Substandard cannabis products
The researchers at the CannaBiz Innovation Hub have been made aware that unscrupulous suppliers deliver substandard products – claiming full plant profile whilst their ingredients have synthetic molecules within it – as well as failing to mention the presence of potentially dangerous substances.
Like pharmaceutical companies, medicinal cannabis companies need to go through rigorous testing to ensure that is both fit for human consumption or use and is delivered at the right potency, on a consistent basis to ensure its effectiveness.
The active ingredients need to be sourced in accordance with the ultimate intended use of the product. The web of regulations can be intimidating for product innovators, but failure to observe these and ensure adherence could collapse a brand.
CannaBiz Innovation Hub
Ahead of the exciting CannaBiz Innovation Hub, taking place on December 4 and 5, the organising team has engaged with some of their attending senior figures to ask their opinion on:
Who is ultimately responsible for good quality ingredients?
What are the top three red flags that should make any type of brand owners question the integrity of their supplier?
Ben King, associate with Bird & Bird LLP, Felipe Velasquez, the CEO and co-founder at FCM Global and Alison Taylor​, Division Manager at Ubichem, all agree that the company bringing the product to market has ultimate responsibility for sourcing best in class, top quality ingredients, which will guarantee the quality of the consumer product, success and longevity of the brand.
Ben at Bird & Bird explains that if you're putting your name on the pack, you should be absolutely certain of what is going inside of every batch. In a market which is coming under increasing scrutiny, try to be the gold standard everyone else is aiming for.
Felipe at FCM Global highlights the dangers of poor formulations and that it really should be a joint effort from the ingredient supplier and the brand owner to ensure high quality from cultivation (organic) to extract, to final formulation.
Red flags
As far as the top red flags to watch out for Ben, Alison and Felipe share similar views with regards to traceability and transparency.
Watch out for:
An inability for the supplier to provide, on demand, field-to-final product traceability at batch-level – they should have this information to hand;
A reluctance to provide their own analyses in respect of cannabinoid profiles, heavy metals, etc. – brand owners should, of course, be doing their own testing, but the supplier should be making sure their products are consistent and safe; and
A willingness, or indeed an enthusiasm, to supply ingredients without a written supply agreement in place – a good contract is vital in ensuring the supplier's quality obligations are clear and enforceable.
Symrise, through Ubichem, supply nature identical CBD with the same chiral structure as hemp derived CBD and FCM Global produces unique phenotype expressions of Cannabis in Colombia for the global market – both their representatives Alison and Felipe accentuate that the brand owner must ensure their supplier's share their commitment to quality and value, consistently.
These topics and more will be discussed at the CannaBiz Innovation Hub on December 4 and 5, in London.
Get in touch to find out more:
Mihaela Biti
Head of Research & Development
Innovation Hub
@cannabis_hub
mihaela@cannabis-innovation.com
t: +44 20 8068 6664 m: +44 75040 07881