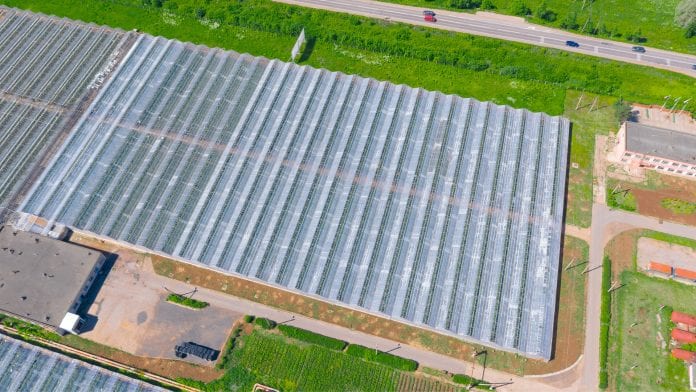 "This movement is more than just a phenomenon, it is a necessity. At Cannaponics Limited we are committed to leading a movement, not just a business."
Cannaponics Limited (Cannaponics), based in Western Australia, has acquired 160 acres of prime agricultural land in the South West of Western Australia where it is establishing a world class facility for the cultivation, research and production of cannabis and hemp, including a 72,000sqm greenhouse and a cutting edge cannabis research and development facility.
MCN publication speaks with Director and founder Rod Zakostelsky and Chief Scientist Eric Mathur about Cannaponics' goals and ethos.
The birth of Cannaponics
Zakostelsky has always been passionate about Western Australia and has lived in several regional locations throughout the state. Zakostelsky and his naturopath wife of 15 years Pam Zakostelsky, who runs the wellness company Miss Vitality, are raising a young family and are very motivated by wellness and the benefits of a healthy lifestyle; as well as a shared interest and passion for all phytomedicines and associated natural benefits.
In 2015 Zakostelsky saw an article about a woman who had suffered with seizures and had begun taking cannabis oil because her prescription medication was not providing relief. Rod explains that this was the beginning of his journey with cannabis, which would soon become an obsession with the applications of phytocannabinoids. Zakostelsky began researching the benefits of the food element of the plant – comprising its seeds, grains and oil – and realised this plant is also a superfood. It did not take long for Rod to develop an insatiable interest in the potential of cannabis and cannabinoid products and to realise there is genuine reason to develop and further research the potential of this natural resource.
In 2018, Zakostelsky decided to turn his personal passion into a business and Cannaponics was born. Cannaponics has assembled an experienced management team, including Chief Scientist Eric Mathur, a global leader in the field of cannabis genetics; and intends to deliver new medicines and improve access for patients in need, through the development of its Hemp Hub.
What is the Cannabis Hemp Hub?
Zakostelsky's excitement visibly grows when he speaks of the Cannabis Hemp Hub. His vision, to be implemented through Cannaponics, is the creation of a world class cannabis research, cultivation, extraction and manufacturing facility in Collie, Western Australia: this is the Cannabis Hemp Hub. The town of Collie is very important to the project and Cannaponics has received amazing support from the local community. Zakostelsky explains that the Cannaponics Cannabis Hemp Hub is bringing a brand new industry to a country town which is in need of long term employment. Until now, the town had been heavily reliant on coal mining; and Cannaponics is well placed to provide new opportunities in this amazing country town, estimating that it will create up to 1,000 jobs over the next five years in the South West of Western Australia.
Best practice
Key to the heart of the Cannaponics story are quality and the use of industry best practice, from genetics and growing to pharmaceutical production. Zakostelsky emphasises that Cannaponics will utilising Good Agricultural Practices (GAP) and Good Manufacturing Practices (GMP) to operate a fully GMP approved facility, supplying consistently high quality products to pharmaceutical and therapeutic industries around the world while developing class leading medications that are approved by the Therapeutic Goods Administration (TGA) – the department responsible for regulating the import, supply, manufacture, export and advertising of therapeutic goods approved products in Australia. Mathur notes that Cannaponics has exclusive access to intellectual property (IP) that will improve the cultivation process and increase plant cannabinoid production.
Best practice also extends to cultural acknowledgement; and Cannaponics has begun working with the local Aboriginal (Indigenous) Elder of Collie to preserve and respect the significant cultural heritage of the area. Construction will begin this year with the first harvest to happen in early 2021, followed by a proposed initial public offering (IPO) and listing on the Australian Stock Exchange.
Sustainable farming practices
Mathur stresses the importance of using best practice sustainable farming principles. He added that Cannaponics is implementing processes for organic certification, using only the highest quality certified genetics with dedicated agronomic and horticultural oversight of the fields – both for seed production and performance trials for strain improvement. Where Cannaponics does source additional crops from third parties, the farmers' land and agricultural processes must abide by Cannaponics' strict requirements for organic cannabis production, soil to outcome.
Cannaponics is now seeking expressions of interest for agricultural partners to work within Cannaponics' best practice guidelines, based upon the strict requirements of the Australian Good Agricultural Practices and Good Manufacturing Practices. Agricultural partners will be educated and supported to establish and maintain sustainable farming practices.
What sets Cannaponics apart
Chief Scientist of Cannaponics Eric Mathur, who has numerous genetic patents to his name, has been involved in the cannabis industry for many years and is a regular on the cannabis speaking circuit. When asked what sets Cannaponics apart from other cannabis companies, Mathur explains that Cannaponics intends to apply modern genome tools to accelerate natural strain improvement of cannabis and hemp strain varietals. Cannaponics will house a world class research and development facility which will establish and maintain a germplasm library for the purpose of improving and expanding cannabinoid opportunities.
Unlike genetically modified organisms (GMOs), molecular breeding leverages genome knowledge which enables the company to accurately predict which cultivars to advance and cross in its breeding programmes. Moreover, Cannaponics will develop value added products focused on efficient drug delivery, including proven nano-water solubilisation methods and dissolvable transdermal patches, polymers combined stem cell and exosome delivery potential; making it a truly unique cannabis company.
In addition to the medical and scientific aspects, Zakostelsky notes, Cannaponics seeks to incorporate a social and community aspect to contribute to the town of Collie; with local, state and federal governments expressing their support for the project.
Benefits of growing cannabis in Australia
When outlining the benefits of growing cannabis in Australia, Mathur is quick to point out that the country's renowned growing conditions and sustainable best agronomic practices will provide high value and superior grain, fibre and cannabinoid crops. There is an unmet demand for high value commodities which will benefit the end users seeking these products, through access to a reliable product, with a transparent production pipeline; and which will also create economic wealth for farmers.
In addition to its high potential for producing high value crops, the geographic location of Australia – and Western Australia in particular – increases export opportunities throughout Asia and the world. Due to the high barriers into the industry within Australia and the stringent quality controls set by the Australian TGA and the Office of Drug Control (ODC), consumers can have confidence about the origin, quality, and authenticity of the end product.
Product range
Both Zakostelsky and Mathur are focused on developing Cannaponics as a vertically integrated business, creating products from soil to end refined product across a diverse range of applications. First and foremost, pharmaceutical grade medicinal cannabis will take precedence; and as legislation permits, it will be joined by complementary products such as nutraceuticals, cosmetics, food, beverages and pet supplies.
Cannaponics has established a platform for high quality organic hemp seed for human consumption of protein and omega 3 oils. Future offerings will include high grade hemp fibre; and cannabinoid-rich and THC-compliant strains can be grown for nutraceutical markets as they become available. From these basic ingredients, high value products can be produced in market areas including beauty and aesthetics; pain and wound healing; nutraceuticals and pharmaceutical ingredients.
Zakostelsky emphasises: "This movement is more than just a phenomenon, it is a necessity. At Cannaponics Limited we are committed to leading a movement."
The legislative environment
When it comes to cannabis production and sale, the regulatory environment is extremely important. Cannaponics is an early mover in a regulatory environment that is becoming increasingly supportive of cannabis products.
Australia has three levels of government: local, state and federal. Cannaponics is located in the local government municipality of Collie in the state of Western Australia. Much like Collie, the economy of Western Australia has traditionally been dominated by the major extractive mining industry with commodities such as iron ore, gold, copper and coal, and huge oil and gas projects such as the North West Shelf and Gorgon. Western Australia is looking to new industries for the future and both sides of politics have progressively been opening up cannabis opportunities.
In October 2016, the state government of Western Australia – then under Liberal control – welcomed the relaxation of federal laws to allow medicinal cannabis to be prescribed by a doctor and dispensed by a pharmacist. In November 2019 the Labor state government made it easier for patients to access medicinal cannabis by allowing general practitioners to prescribe the medication without the need for referral to a specialist.
Cannaponics is seeking strategic partners to open up and explore potential imports, exports and partnerships.
Rod Zakostelsky
Director/founder
Cannaponics Ltd
+61 417 933 818
rod@cannaponics.com.au
www.linkedin.com/in/rod-zakostelsky-8a4930123
https://cannaponics.com.au
This article is for issue 3 of Medical Cannabis Network. Click here to get your free subscription today.