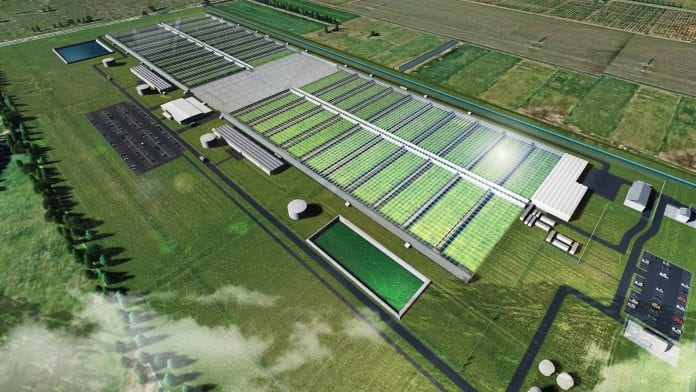 Cannatrek's Seed to Patient business model combines cutting edge cultivation expertise and world-class manufacturing practices to deliver high quality medicinal cannabis products.
Cannatrek's Seed to Patient business model combines cutting edge cultivation expertise and world class manufacturing practices to deliver high quality medicinal cannabis oil formulations and medicinal strains of dried flowers at a significantly lower cost to patients and retailers. Cannatrek is one of the first companies in Australia to hold federally approved medicinal cannabis licences to develop, cultivate, manufacture and research cannabis-based medication. Today, Cannatrek has large scale cultivation and processing projects moving ahead in Queensland, Victoria, and New South Wales.
In just over three years in the Australian cannabis market, Cannatrek's small yet highly skilled team of entrepreneurs and researchers are already disrupting the status quo of the medicinal cannabis space in Australia. With a strong emphasis on affordability for patients, Cannatrek is positioned to be one of the largest producers and wholesalers of medicinal cannabis formulations and cured flowers in Australia, with a significant production capacity to supply both local and international cannabis markets.
Cannatrek's Seed to Patient business model is set to slash the cost of cannabis-based medication. This is through its vertical integration and optimisation of the growth, harvest, manufacture and distribution processes associated with the delivery of cannabis-based medication. It is estimated 300,000 to 500,000 Australians buy cannabis on the black market each year to self-medicate. The growth potential of the legal medicinal market is tremendous.
As of August 2019, authorities in Australia have granted approximately 14,500 approvals, under the Special Access Scheme, for the legal use of medicinal cannabis. With almost 13,500 of those authorisations being approved in the last 12 months alone, the billion-dollar Australian medicinal cannabis industry is forecasting significant growth to an estimated 20,000 and more approvals by the end of 2019 alone.
These figures position Cannatrek as a low-cost producer of high-quality medicinal products, within a market, set to experience a significant rise in domestic demand. Cannatrek will thoroughly control, analyse and optimise every step of its production to ensure the quality of the finished product using climatic and cultivation data combined with patient data, gathered in house.
The integration of real time cultivation and processing data allows for streamlining the research and development programmes within the company, as well as drastically reducing future production costs. This helps Cannatrek to develop a better understanding of consumer habits to optimise production value. The delivery of high quality and consistent medicinal products is key to providing good treatment outcomes for patients around the world and ensuring Good Manufacturing Practice (GMP) is paramount for treatment efficacy. Cannatrek grows and processes proprietary cannabis strains (i.e. chemovars) in house to ensure strict guidelines are followed to supply a consistent and clean medicinal product at low costs.
Through this vertically integrated model, innovative developments in growing and processing techniques can be deployed rapidly through the entire supply chain structure to stay current with the hyper innovative medicinal cannabis field and deliver real value to patients.
"Our mission is to not only place the cannabis plant front and centre in production excellence but to funnel our resources for patient care and deliver affordable medicine to those in need." – Tommy Huppert B.Ec – Founder and CEO at Cannatrek LTD.
Huppert was one of the first entrepreneurs to enter the medicinal cannabis space in Australia. His seed was planted after he observed the significant positive impact of cannabis-based therapy for PTSD sufferers caused by trauma and war experiences of military veterans and first responders. Huppert said: "We believe up to half a million people are using cannabis illegally for medical reasons in Australia." His drive has led Cannatrek to become one of the first companies in Australia to hold federally approved medicinal cannabis licences to develop, cultivate, manufacture and research cannabis-based medication.
Today, Cannatrek has large-scale cultivation and processing projects moving ahead in Queensland, Victoria and New South Wales. Huppert has a strong entrepreneurial venture background as well as career experience as an economist and thought leader. He promotes a patient-focused company ethos to deliver innovative, effective and affordable treatment options globally through understanding the cannabis plant at every stage of its lifecycle, from Seed to Patient.
His research into the production of medicinal cannabis led him to Israel, which he said was one of the first countries in the world to start production ten years ago. Huppert said that within three years of the program, 20,000 Israeli patients were using medicinal cannabis. He believes Australia will have 20,000 approvals for use of medicinal cannabis products by the end of this year, increasing the demand in a fast-growing domestic industry. While imported products sell for between $200 (~€181.04) and $500 per unit, depending on the strength. Huppert hopes to make it as affordable as possible for Australian patients.
''Our hope has always been to improve the quality of life for people at a price an average person can afford'' he said. Huppert was born and bred in Melbourne, where the Cannatrek headquarters are based. When not overseeing his growing business, the father of five said he enjoyed spending time outdoors.
Growing operations
Cannatrek has recently received the green light to put its proprietary seeds in the ground at its Queensland research facility. It will concurrently prepare a cultivation target of 160 tonnes per annum, through a vertically integrated cannabis ecosystem. Cannatrek is among the first to hold eight licences to commercialise a Seed to Patient business in Australia. The essential industry licences will provide the catalyst for Cannatrek's expansion from an importer of medicinal cannabis to a fully integrated producer, manufacturer and distributor of Australian grown medicinal cannabis healthcare products.
Cannatrek has completed the commissioning of its Queensland site for full R&D and commercial production, making Cannatrek a first mover, at scale, in the fledgling Australian cannabis industry. Cannatrek will produce high quality cannabis at both its pilot 3,200m2 research facility in Queensland and its 160,000m2 'smart' greenhouse system in northern Victoria by implementing R&D activities to enhance the genetics and efficacy of proprietary medicinal cannabis strains. The Victorian State government has already announced the provision of financial support to Cannatrek for the development of its 160,000m2 cultivation operation in northern Victoria.
Phase one of the 'smart' greenhouse development is scheduled to be in production by late 2020 and is projected to be the largest medicinal cannabis greenhouse project of its kind in Australia to date. Together with government and private entities, Cannatrek plans to invest over $30 million during phase one/two and employ over 200 people within 5 years. Once the $160 million development project matures, it is set to be one of the world's largest medicinal cannabis production facilities, delivering as many as 400 skilled agri-tech and horticultural job opportunities for northern Victoria.
The region is set to be a major centre of production for medicinal cannabis and the company's investment into the region has been welcomed by the local council, members of government as well as state and federal legislators. The capacity to supply both the rapidly growing domestic and established international markets remain a key focus of Cannatrek.
Research and development
Cannatrek is committed to research and innovation within the international cannabis space. With a strong focus on research and development ranging from agronomic research through to clinical trials Cannatrek has an extensive R&D portfolio from Seed to Patient. Cannatrek is collaborating with research partners around the world to contribute to the growing body of evidence-based research regarding the use and efficacy of medicinal cannabis with different patient groups. In Australia, Cannatrek has ongoing relationships with La Trobe University and NICM Health Research Institute. Cannatrek is dedicated to continuing to contribute to the ever-growing body of evidence to assist patients and the emerging medicinal cannabis industry worldwide.
In addition to looking for a more nuanced understanding of the role each cannabinoid and terpene play in treating specific ailments, Cannatrek researchers aim to develop proprietary chemovars (strains) in order to treat a wide range of ailments. Cannatrek is actively working on clinical trial protocols with a dedicated focus on mental health. The impact of the endocannabinoid system on mental health is becoming more apparent as is the importance of deriving specific compounds for successful treatment. The development of treatments for mental health conditions such as PTSD and anxiety are a cornerstone of Cannatrek's research and development programs. Specifically, Cannatrek has a focus on assisting returning veterans and other victims of trauma to reintegrate into society without experiencing overwhelming hardship.
Doctor advisory and patient access
Cannahealth is a free medicinal cannabis advisory service founded by Cannatrek. Cannahealth was created to address the large volume of inquiries from medical professionals and the general public regarding medicinal cannabis in Australia. When medicinal cannabis was introduced in Australia, information regarding patient access was scarce and average doctor education about cannabis was low. Cannahealth was founded to empower patients with current and peer-reviewed information to share with their physician and help navigate the notoriously inflexible Special Access Scheme administered by the Australian Therapeutic Goods Administration.
Hosting and participating in multiple patient focused events such as Q&A's, documentaries, expos and online symposiums, Cannahealth is raising the profile of medicinal cannabis in Australia and helping to neutralise entrenched community stigma and pervasive misinformation that surrounds medicinal cannabis.
Cannahealth is also present at many conferences and large public events to advocate for and improve patient access across Australia with a key message being the establishment of the superiority of controlled medicinal cannabis over black market cannabis products, empowering the public with current information to identify predatory operators and clinics.
Cannahealth also provides patients a free 'find a doctor' service by which patients can find a medicinal cannabis specialist in their area to provide them informed medical advice with cutting edge treatment options. Australia is a vast continent and some areas are quite remote. The nearest medical professional can be a long drive away and the nearest medicinal cannabis specialist is not available. Cannahealth assists patients by connecting them with telehealth clinics that can provide them with medical advice and services using the internet. Using this service Cannahealth ensures medicinal cannabis can be accessed by patients across 87% of continental Australia.
Doctor education and training is also a key aspect of Cannahealth's services. It provides information about the legislative framework surrounding medicinal cannabis in Australia as well as facilitating Royal Australian College of General Practitioners certified courses to increase the knowledge base of physicians to increase the level of care their patients receive.
Currently, all medicinal cannabis approvals in Australia are administered through the Therapeutic Goods Administration. As the application process for medicinal cannabis was initially quite convoluted and remains a barrier for patient access, Cannahealth provides ongoing support to health professionals to help them navigate the application process.
Through these education and information campaigns, Cannahealth has nurtured a large network of health professionals including doctors, pharmacists and allied professions pooling their collective knowledge and sharing cutting edge techniques and medical advice between them.
By improving public perception of cannabis medicine, empowering patients with information and helping health professionals upskill through free education, CANNATREK hopes to reduce legislative and community level barriers for patient access to medicinal cannabis and ensure choice and better health outcomes for all Australians.
Tommy Huppert
CEO
Cannatrek Ltd
+61 1300 122 662
info@cannatrek.com
https://cannatrek.com.au/
This article will appear in Health Europa Quarterly Issue 11, which is available to read now.