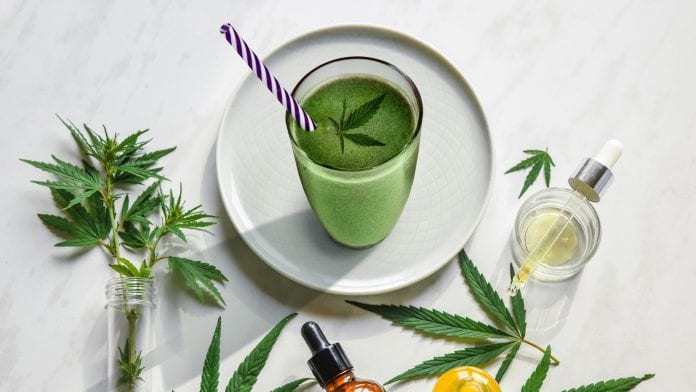 New research has predicted an increased growth in the global nanoemulsion market.
Transparency Market Research (TMR) is predicting an increased growth in the global nanoemulsion market.
Valued at $6.78bn in 2016, the nanoemulsion market is estimated to rise to $14.91bn by the end of 2025. Recent industry reports show that the recreational cannabis beverage industry is on the rise, and nanoemulsion-infused beverages are leading to the development of drinkable cannabis products that are both potent and fast acting.
Nanoemulsion beverages
Nanoemulsion-based cannabis beverages are fast acting and have high bioavailability, meaning the body will absorb a higher amount of the THC or CBD.
This is because nanoemulsions, which have been used for many years in other industries such as pharmaceutics and cosmetics, can be absorbed into the body and brought into the brain more quickly without requiring any external oils or fats.
Drinking beverages using cannabis nanoemulsions is convenient and predictable – people who consumer nanoemulsion drinks can experience a consistent effect on two different days, for example. Similar to alcohol, consumers can feel the effect quickly, starting at around 10 minutes in and maxing out at about 30 minutes, generally lasting a couple of hours, at which point it drops out quickly.
These attributes make nanoemulsions useful for pharmaceutical purposes, as it's easier for medical practitioners to know how much to prescribe. Also, users feel the benefits immediately, potentially averting cases of over-usage.
Nanoemulsions are able to dissolve large amount of hydrophobics coupled with the ability of protecting drugs from processes such as hydrolysis and enzymatic degradation make them ideal carrier. The several advantages of nanoemulsion over conventional emulsion including micro-droplet size of nanoemulsion with higher efficiency as a better carrier – all factors which are helping to drive the growth of the global nanoemulsion market.
Do you want the latest news and updates from Medical Cannabis Network? Click here to subscribe to all the latest updates, and stay connected with us here.