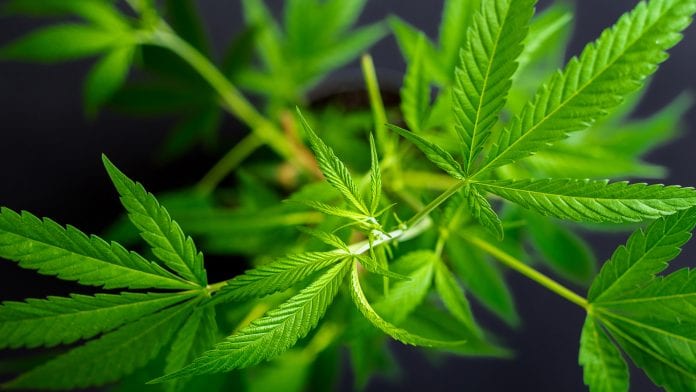 Greater Cannabis Company has announced that it has launched its first cannabidiol (CBD) consumer product – OralTabs – with European partner Symtomax.
Greater Cannabis Company, an innovator in the development and commercialisation of cannabinoid delivery systems and cannabinoid products, has developed the CBD oral patch, named OralTabs, which has been shown in clinical studies to be a safe, accurate, and effective way to deliver lower doses of pharmaceutical actives, while achieving high levels of bioavailability.
What is in the CBD oral patches?
The OralTabs product contains 21mg of full-spectrum CBD in each tab and is available in five and 30 pack boxes in a wild mint berry flavour with additional packet sizes, formulations, and flavours planned for later on in the year.
The product is now available for sale on Symtomax's OralTabs.com ecommerce store and will soon be rolled out into brick and mortar retail locations throughout Europe. Additionally, Symtomax has plans to bring the OralTabs product to Brazil, and South Africa through wholesale distribution partnerships.
Olaf Van Tulder, CEO of Symtomax, said: "We are excited to launch our OralTabs product, and bring consumers a convenient, discreet, safe and effective way to consume CBD. Initial feedback from our customers has been overwhelmingly positive, and we believe the product will be well received across all of our distribution channels.
"Cannabis consumers want to know they are receiving the highest quality product using the safest route of administration, and without sacrificing on experience. The OralTabs CBD product offers consumers exactly this. It's as easy to use as a Listerine fresh breath strip."
Aitan Zacharin, CEO of Greater Cannabis, said in a statement to shareholders: "I am pleased to share this exciting and important milestone with our shareholders.
"The launching of the OralTabs product with our partner, Symtomax, has been highly anticipated in the cannabis market as consumers search for more accurate and safer ways to consume cannabis."
"Our dosage form has been proven through numerous clinical studies to achieve desired effects with lower dosages of pharmaceutical actives. We are happy to finally see this product in market, and we are confident that Symtomax will do a great job building a brand that is already proving to be resonating with consumers."