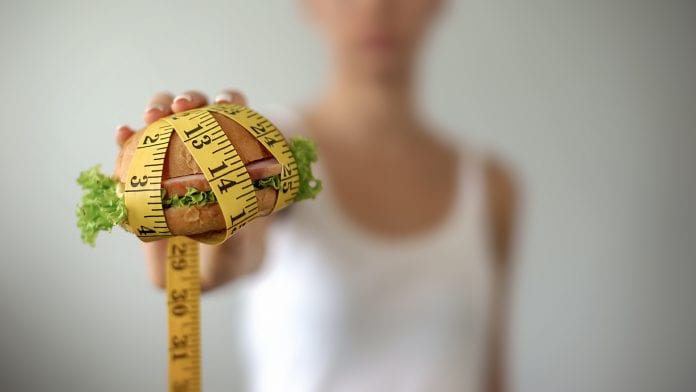 A breakthrough in the battle to, lower blood lipids, reduce cholesterol and Triglycerides comes with weight loss as a bonus.
CannaLean had developed CLC, a new formulation of Cannabidiol (CBD) in a proprietary patent-protected combo with another, patent-protected Chitosan particle for dyslipidemia treatment (abnormal levels of lipids in the blood) that has shown promising results in pre-clinical trials. Does this mean researchers could potentially lower blood lipids?
Can you lower blood lipids with CBD?
CBD, a non-psychotropic component of cannabis, is a known immuno-modulator and has been shown to improve metabolic functions, suggesting a possible mitigating role in metabolic syndrome and consequently serum lipid levels.
Chitosan is a biocompatible, non-toxic, and non-immunogenic compound which specifically binds to the nonpolar part of the bile-acids in the intestine. It clears the bile-acids in a safe and tolerable manner, preventing their intestinal absorption and resulting in a favourable decrease of cholesterol blood levels. Chitosan is formulated with lecithin to produce a particle based on hydrophobic compounds out of the combination of two well known, tolerable substances.
CLC is a novel formulation of CBD with this chitosan particle, enhancing the potential of CBD to significantly reduce blood lipid levels by acting as a solvent of the CBD, allowing better interaction with the intestinal cell membranes and higher absorption.
Both components of this new molecule, CBD and our proprietary Chitosan particle, individually, are considered safe for human use in US and Europe. There is already some anecdotal evidence and several publications describing their ability to reduce lipids when used separately. But now, we have demonstrated, in several in vivo models, that combining them into a new complex formulation, they work synergistically and have a significantly higher effectiveness in reducing blood cholesterol and triglycerides as well as reversing weight gain. The synergy results from combining two different targeted mechanisms of action.
Results showing the decrease of cholesterol levels and weight of an experiment in a rat model of dyslipidemia are depicted in Fig. 1.
Regarding its use in humans, CannaLean has submitted a clinical trial protocol and regulatory documents to the Helsinki committee (the local IRB in Israel), and are awaiting approval. It is a double blind, randomised, placebo-controlled Phase 2 trial to evaluate the safety, tolerability, and efficacy of the formulation in 60 patients with mixed dyslipidemia. The formulation will be administered in a way that will optimise the time of administration in order to maximise effectiveness in reducing both LDL Cholesterol (the bad kind) and Triglycerides.
Going after the serial killers
It is well known that obesity and dyslipidemia, which often join their evil forces, are two of the global leading causes of death, and what used to be a problem mainly in the developed world, is now becoming almost universal.
Though a lot has already been written on the subject, here are some of the top-line horror figures from the World Health Organisation (WHO):
The worldwide prevalence of obesity nearly tripled between 1975 and 2016; and
In 2016, more than 1.9 billion adults aged 18 years and older were overweight. Of these over 650 million adults (13% of the population) were obese.
A global study funded by the Melinda and Bill Gates foundation showed that obesity contributed to 7% of all deaths globally in 2015, or about 4 million people, mostly by cardiovascular disease, diabetes as a close second, followed by kidney disease and cancers.
Estimates are that over 300,000 deaths in the US are attributable to obesity each year, when corrected for other factors, as obesity is usually accompanied by other diseases to some of which obese people are more prone. No country has managed to reduce obesity levels. There are attempts at trying to reverse habits through advertising and laws that make listing calories compulsory, however, they are not always enforced and warnings are not necessarily heeded by overworked, overtired, hungry, too-busy-to-cook-healthy-tofu urban dwellers in our modern world.
The death rate has been going down in the rich countries, thanks to advances in medicine that keep high blood pressure and cardiovascular problems under control. These treatments are less available in the developing world.
The same factors that cause obesity: diets rich in carbohydrates, saturated fats and polyunsaturated fatty acids, can also bring on Dyslipidemia, a condition affecting about 50% of the population, in which one or more of the serum lipid (LDL cholesterol and triglycerides) levels are abnormal. Dyslipidemia is responsible for nearly 20% of cerebrovascular disease and 60% of ischemic heart disease.
Furthermore, it can lead to increased organ adiposity (fatty tissue around organs) possibly triggering systemic immune responses. Yet, the condition remains largely undiagnosed and undertreated with less than 30% of the population receiving treatment.
The most common and effective treatments available to date involve Statins. Though studies have shown they are effective in reducing the risk of heart attack, stroke and even death from heart disease by 25-35% in some people, they often cause serious side effects such as headaches, difficulty sleeping, flushing of the skin, muscle aches, tenderness, or weakness (myalgia), drowsiness, dizziness, nausea or vomiting, abdominal cramping or pain, bloating or gas, diarrhoea, constipation, rash, and may also cause more serious damage such as memory loss, mental confusion, neuropathy, high blood sugar, and Type 2 diabetes in some cases.
How CannaLean cracked the riddle
Dr Noah Ben Shalom, Chief Chemist of CannaLean, owns the Chitosan-Lecitin patent (his fourth one), and has over 26 years of research experience in polysaccharides polymers at the Department of Food Science at the Volcani Center in Israel. Dr Dror Robinson, Medical Director, heads the Foot and Ankle Department and Orthopedic Research Unit at HaSharon Hospital. He specialises in medical cannabis for pain management, is a serial inventor and Medical Director at various orthopaedics companies including Cartiheal.
They each had been making headway separately in their research, but when their paths crossed and they chose to test their inventions together, the results were mind boggling.
Together with Dr Sari Prutchi Sagiv, VP Scientific Operations, with vast experience in biotech and cannabis companies and Director of Tech Transfer at MOR RESEARCH Ltd. and formerly VP Science at Talent and Breath of Life, and under the leadership of David Bassa, CEO, a serial entrepreneur, founder of Talent Biotech, XTL and other ventures and the main shareholder of five startups in biotech and other high tech areas, they founded CannaLean in 2017.
One of CannaLean's main partners and shareholders is MOR Research Applications, the technology-transfer arm of the Clalit Health Services, a 360° Health Medical Organisation (HMO), the largest in Israel and 2nd largest in the world. Clalit owns 14 hospitals, around 2,000 clinics and employs 9,000 physicians who provide care for patients.
MOR manages the process of finding new indications and commercialising the ideas and inventions conceived at Clalit, so everybody wins – researchers, industry partners, and the public at large.
The concepts of Talent Biotechs and CannaLean were conceived by one of these physicians and all resources of this gigantic, well-oiled HMO mechanism are available for the continuation of their research and trial work. A provisional patent application was filed in October 2017 covering the use of CBD and chitosan for reducing the blood levels of triglycerides, cholesterol, weight loss, and cardiovascular benefits.
All the above indicates there is much potential to be explored. For now, if you must choose between the cheeseburger and the salad, stick to lettuce preferably without adding bacon and cheese.
References
Sansone R, Innov Clin Neurosci. 2014 Jul-Aug; 11(7-8): 50–54
Prevention of cardiovascular disease, WHO, 2007
David Bassa
CannaLean Biotechs Ltd
+972 3617 6173
mail@cannaleanbio.com
www.cannaleanbio.com
Please note, this article will appear in issue 10 of Health Europa Quarterly, which will be available to read in July 2019.