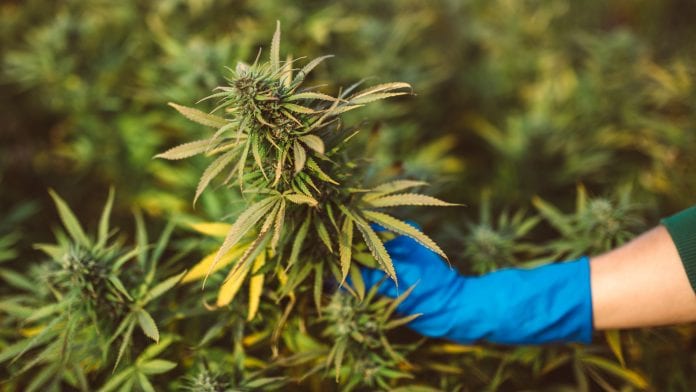 A new research partnership has been set up to look at the efficacy of cannabis landraces for gastrointestinal cancers to help inform cannabinoid profile mapping for personalisation of cannabis medicine for cancer patients.
Cannabics Pharmaceuticals Inc., experts in personalised cannabinoid medicine focussed on cancer and its side effects, recently announced that it has signed an agreement with NewCanna Hub, a company located in Colombia, under which the two companies will research the anti-tumour effects of cannabinoid profiles found in indigenous Colombian cannabis landraces, focussing on gastrointestinal cancers.
NewCanna Hub is a multidisciplinary cannabis platform engaged in genetic advancement, stabilisation, optimisation, and commercialisation of cannabis cultivars. The Company's research combines 21st-century technology merged with ancient ancestral knowledge provided by Caucannabis, the oldest established cooperative of indigenous cannabis cultivators in Colombia, in partnership with 1,600 micro licensed Colombian cultivators.
NewCanna has amassed one of the world's most extensive assortment of legally registered landraces and hybrid cannabis cultivars. This portfolio includes several landraces, unique to Colombia.
Colombian indigenous cannabis landraces
Cannabis Landraces, such as Colombian Gold, Santa Marta Gold, Mango Biche, PatiMorada, and Punto Rojo, which will be studied, are native plant populations that have developed over the centuries and have adapted to the environmental conditions of their geographical location, developing unique characteristics over time. Having grown indigenously for so many years, landrace cultivars didn't experience variations from plant to plant and maintain compound consistency.
The very isolated Sierra Nevada de Santa Marta mountains, home of the Colombian Gold landrace, is one of the world's highest coastal ranges reaching altitudes of over 18,000 feet and has a unique tropical mountain climate. Thus, Colombian landraces are also high in CBD and CBN. At the same time, their terpenoid and flavonoid profiles are unique and very promising in terms of their potential therapeutic effects.
The two companies agreed, upon the fulfillment of regulatory requirements and conditions in their respective territories, to conduct research that will utilise Cannabics' High Through Put Screening (HTS) facility in Israel to screen and study the anti-tumour effects of Colombian landraces on various types of gastrointestinal cancers.
Personalisation of cannabis medicine for cancer patients
Findings obtained may be used to develop, cultivate, and optimise cultivars that exhibit anti-tumour properties for treating cancers of the digestive tract.
Mr Santiago Londono, CEO and Founder of NewCanna Hub, said: "We are excited to partner with Cannabics Pharmaceuticals to study the anti-tumour properties of original Colombian landraces.
"By utilising Cannabics' platform, we will be able to unlock insights that have been thus far out of reach. We hope that by repeatedly testing and optimising, we may be able to successfully craft proprietary cultivars which are targeted to a specific need."
Mr Eyal Barad, Co-Founder, and CEO of Cannabics Pharmaceuticals said: "We aim to continue advancing our cannabinoid compound library. By way of the present collaboration, we will gain access to the building blocks of medical cannabis cultivars today.
"This is another important step in our cannabinoid profile mapping for the personalisation of cannabinoid-based medicine for cancer patients."
Do you want the latest news and updates from Medical Cannabis Network? Click here to subscribe to all the latest updates, and stay connected with us here. 
Recommended Related Articles